The State Committee held the next reception of citizens
Görüşlər
03 December, 2019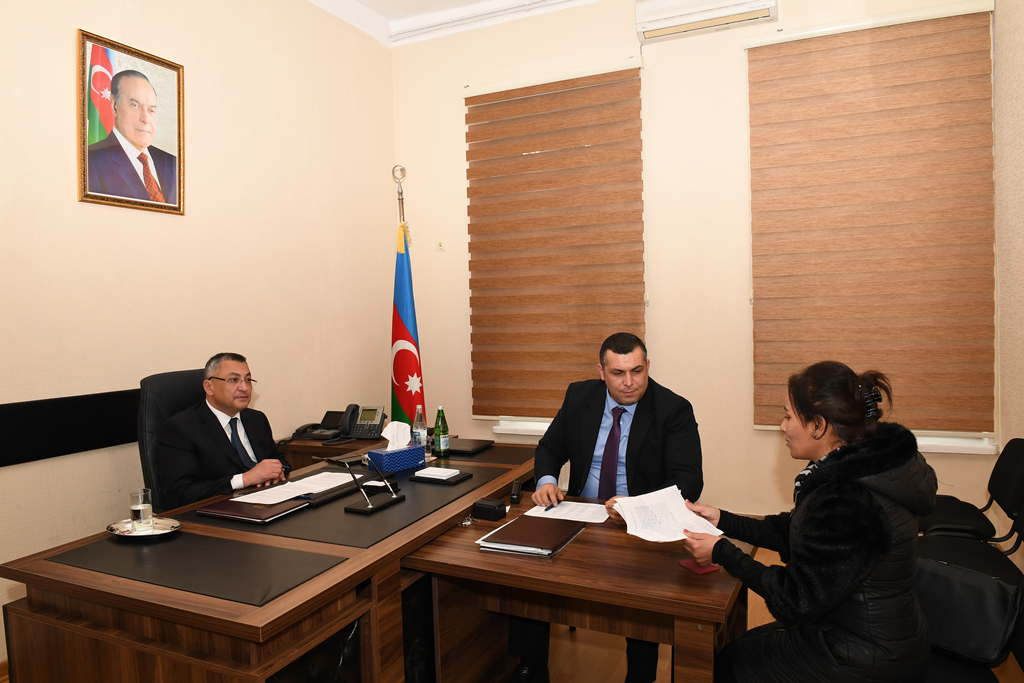 On December 3,  the State Committee for Affairs of Refugees and IDPs held a reception of citizens.
Chairman of the State Committee individually received more than 40 citizens, many of whom were IDPs and listened to their appeals. Appeals were mainly related to the problems of housing and living conditions, single monthly allowance, employment, status and other issues.
They were informed once again that addressing the problems of refugees and IDPs is of the priorities of the President Ilham Aliyev`s social policy. Important measures are being taken to improve the housing and living conditions of citizens from this category and the process is carried out in stages. The First Vice President Mrs. Mehriban Aliyeva keeps the execution of her instruction about relocating the IDPs living under the most severe conditions and in damaged buildings to new apartments in the first place under control. 
It was stated that the issues raised by citizens will be investigated and resolved in accordance with legislation.
It should be noted that the reception of citizens by Chairman of the State Committee is held every Tuesday.