Chairman of State Committee met with Israeli delegation
Görüşlər
02 October, 2019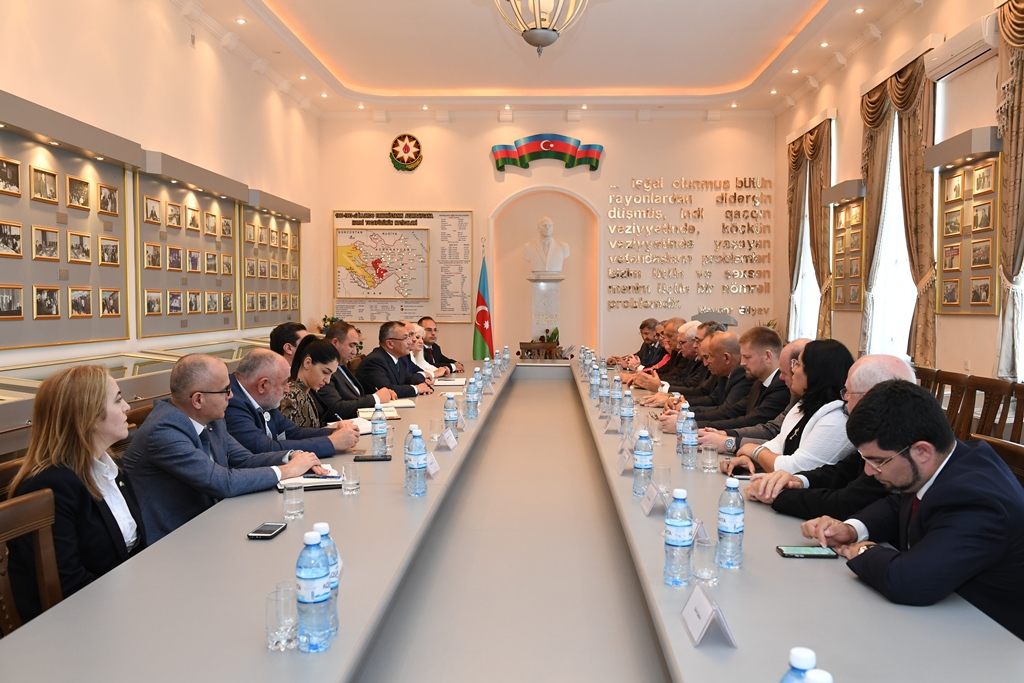 On October 2, Rovshan Rzayev, Chairman of the State Committee for Affairs of Refugees and IDPs, met with official representatives of a number of Israeli cities, who are on a trip to our country, and representatives of the Azerbaijani Diaspora in this country.
During the meeting, the guests were informed about the historical roots of the Armenian-Azerbaijani Nagorno-Karabakh conflict. It was reported that the conflict caused thousands of people to leave their homes and suffer severe deprivation. It was noted that during the first years of the occupation, a humanitarian catastrophe in Azerbaijan was prevented by the far-sighted policy of national leader Heydar Aliyev.
The guests were informed that the impact of the conflict is still felt today. Some IDPs who want to return to their homeland still live in cellars, buildings under construction and in some administrative buildings. New settlements are built in accordance with the State Program signed by President Ilham Aliyev to improve their living conditions.
At the initiative of First Vice President Mehriban Aliyeva, private sector also joined to build new settlements for internally displaced persons. Two residential complexes, built with the participation of local businesses, were given to the use of IDPs, and construction of new ones is underway.
The sides exchanged views on issues of mutual interest.