State Committee holds a commemorative event dedicated to occupation of Khojavend
Tədbirlər
02 October, 2019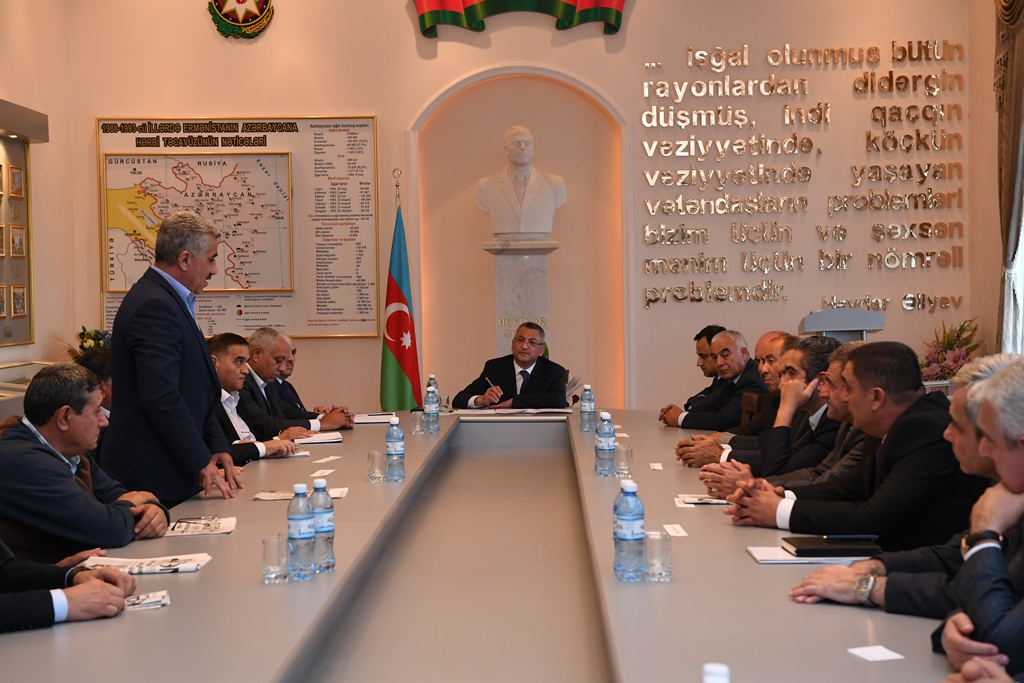 On October 2, the State Committee for Affairs of Refugees and Internally Displaced Persons held a commemorative event on the 27th anniversary of the occupation of Khojavand region by the Armenian armed forces.
The event was attended by officials of the State Committee, Karabakh War disabled persons, veterans and members of the Martyrs' Families Public Association, intellectuals from Khojavend region.
Chairman of the State Committee Rovshan Rzayev spoke about the military-political reasons that caused Khojavend to be occupied by aggressive Armenia, noting that the country was in deep crisis as a result of inexperienced and unskilled administration of the people leading Azerbaijan during that period.
Emphasizing that the care and attention towards the population displaced from Khojavend was possible after the return of the national leader Heydar Aliyev to political power, Chairman of the committee said today, our independent state strengthening under the leadership of President Ilham Aliyev, implements consecutive and effective measures for solution of the problems of the displaced people and liberation of our lands from occupation.
At the end, a film was shown a film about the occupation of Khojavend.