A group of young people successfully completed their volunteer activities at the State Committee
Görüşlər
06 September, 2019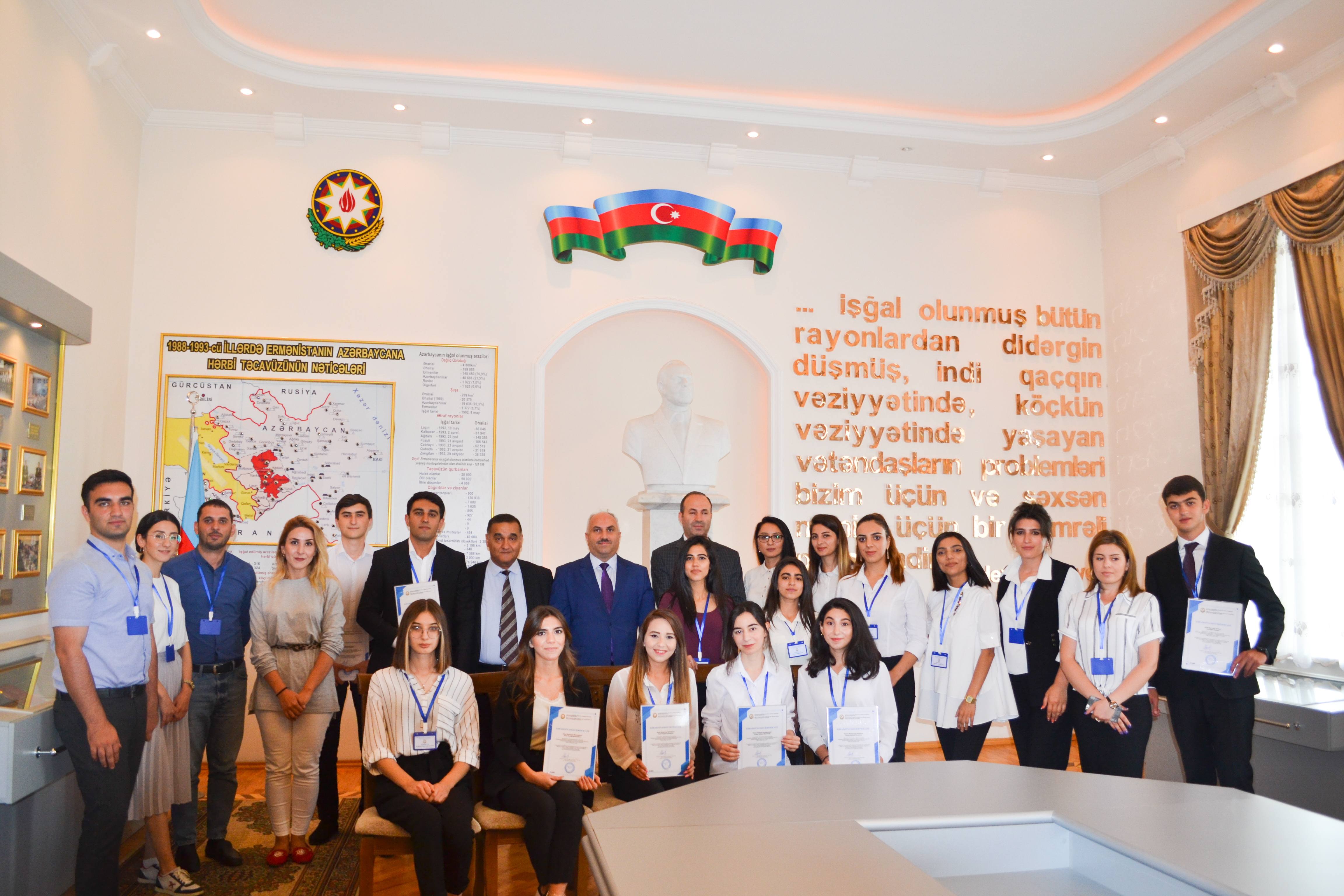 Appropriate certificates were presented to a group of young people completing their two-month volunteer activities at the State Committee for Refugees and IDPs.
Deputy Chairman of the State Committee Fuad Huseynov said that voluntariness is derived from our national values, and it is one of the important directions of the state youth policy the foundation of which was laid by National Leader Heydar Aliyev and successfully pursued by the President Mr. Ilham Aliyev. During the two-month volunteer activity, the young people completed specific tasks in the structural units of the Committee, got closely acquainted with characteristic features of the civil service, improved their knowledge and gained experience working with refugees and IDPs.
F.Huseynov congratulated the young people who have successfully completed their volunteer work on behalf of the committee management and wished them new achievements in education and future careers.