The State Committee held a meeting with representatives of the European Court of Human Rights
Görüşlər
10 September, 2019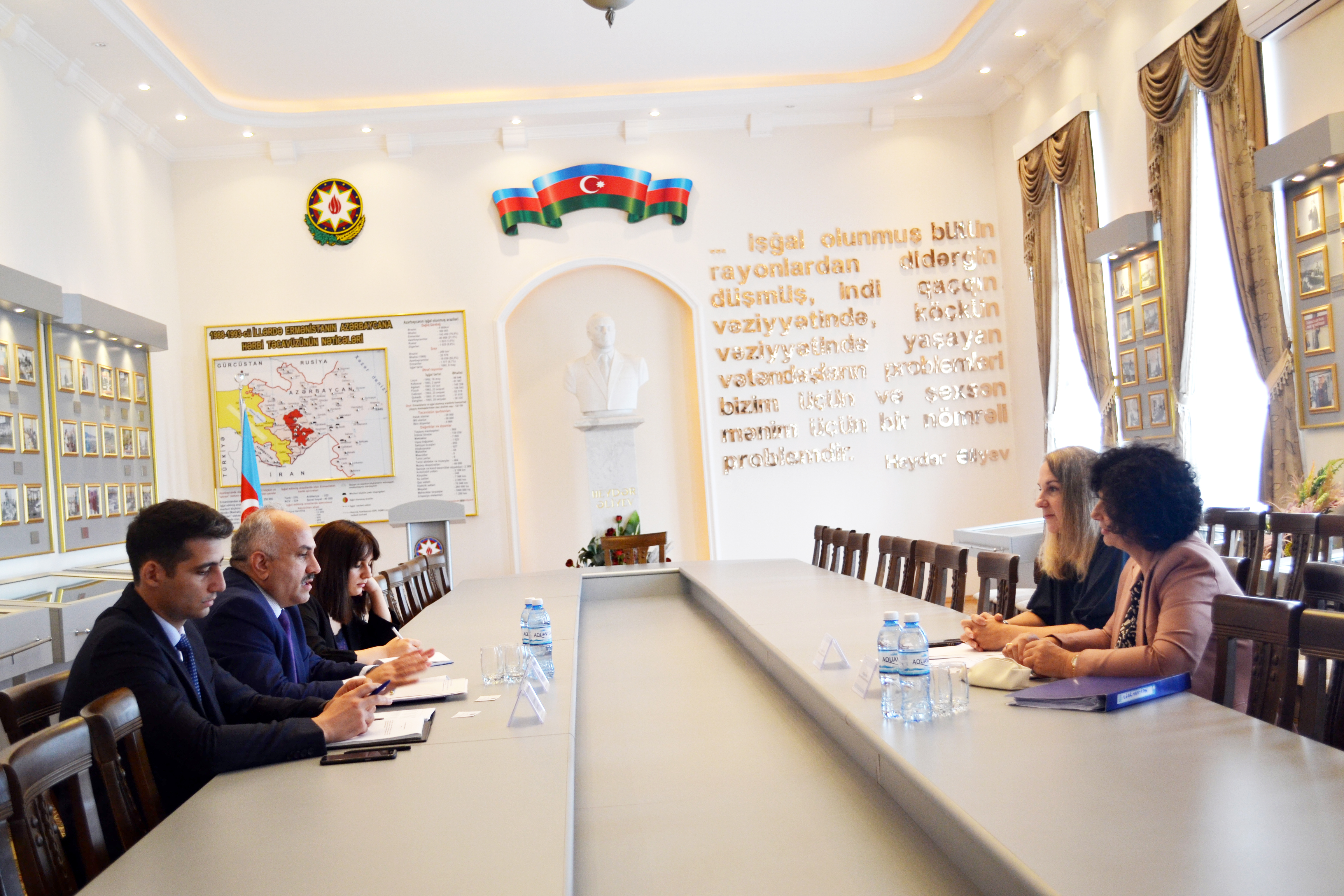 On September 10, Fuad Huseynov, Deputy Chairman of the State Committee for Refugees and IDPs met with Veronica Kotek, the head of the Department for the Execution of Judgments of the European Court of Human Rights and her deputy Clare Ovey being on trip in our country.
The guest was informed in detail about the historical roots and current situation of the Armenian-Azerbaijani Nagorno-Karabakh conflict, refugee and IDP problem arisen in our country as a result of the Armenian occupation policy, and the experience gained in addressing this problem.
It was noted that the decisions and resolutions of the UN Security Council, OSCE, PACE, OIC, European Parliament and other bodies condemning Armenia`s occupation policy and demanding immediate and unconditional withdrawal of Armenian troops from the occupied territories of Azerbaijan still remain on paper.
It was reminded at the meeting that the court adopted a decision dated June 16, 2015 on the case "Chiragov and others against Armenia" calling for restoration of the rights of Azerbaijani citizens suffered by the Armenian armed aggression. 
It was noted that Azerbaijan declared the solution of social problems of refugees and IDPs as a priority. Large-scale measures are being taken in this area under the guidance of the President Ilham Aliyev. It was stated that the First Vice President, Mrs. Mehriban Aliyeva pays particular attention to housing, education and health problems of IDPs. IDPs still living under the most severe conditions are provided with new apartments in the first place according to the instruction of Mehriban Aliyeva.    
Thanking for the warm meeting, the guests underlined the importance of resolution of the conflict soon and highly appreciated the work done by Azerbaijani government in addressing the problems of refugees and IDPs.