The State Committee held a commemorative event dedicated to the day of occupation of Gubadli
Tədbirlər
31 August, 2019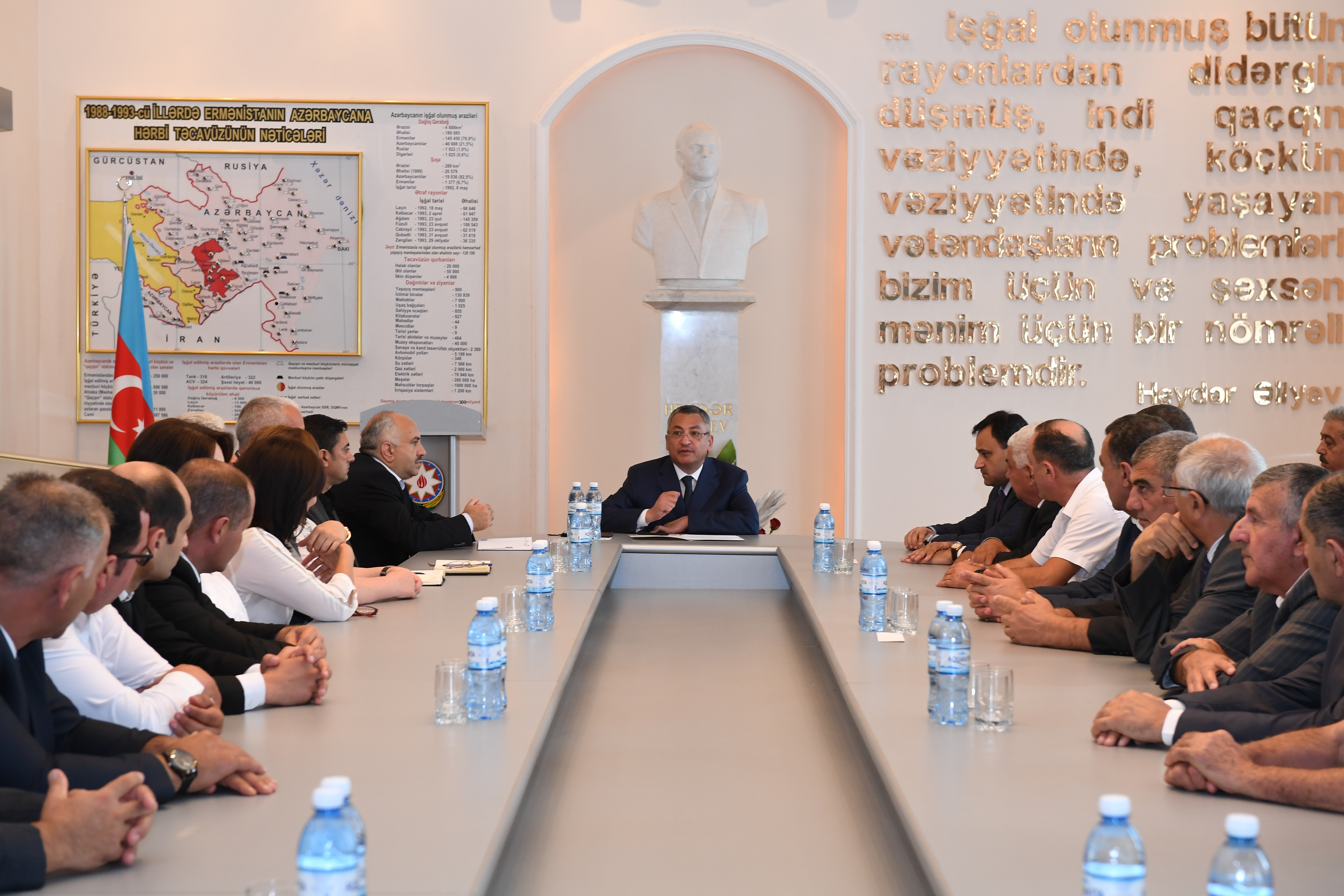 On August 31, the State Committee for Refugees and IDPs held a commemorative event on the 26th anniversary of the occupation of Gubadli by aggressive Armenian armed forces.
Employees of the State Committee, heads of regional departments of "Karabakh War Disabled, Veterans and Families of Martyrs" public union, intelligentsia and public activists from Gubadli attended the event.
Chairman of the State Committee Rovshan Rzayev spoke about the factors leading to the occupation of Azerbaijani territories. It was noted that the serious and unforgivable mistakes made by the political forces in the early years after our country gained independence caused to the further expansion of Armenian separatism and military aggression of Armenia. Like all of our currently occupied regions, patriots of Gubadli have stood up for the defense of our lands and have resisted the enemy for so long. However, as a result of the inadequate acts of political powers, inability to evaluate the current situation, and making the wrong decisions, the enemy realized its insidious intention. On August 31, 1993, Gubadli was occupied by Armenian armed forces.
It is regrettable that the world community has not yet taken effective measures to prevent the aggressive acts of Armenia, end the occupation policy, and that four resolutions of the UN Security Council on liberation of Azerbaijani territories from occupation unconditionally and many decisions of other influential international organizations have not been implemented.
At the end, the movie "Yol gedir ... Gubadliya" (The road leads to ... Gubadli) was shown.