New settlement for 146 internally displaced families was put into use in Beylagan
Tədbirlər
27 August, 2019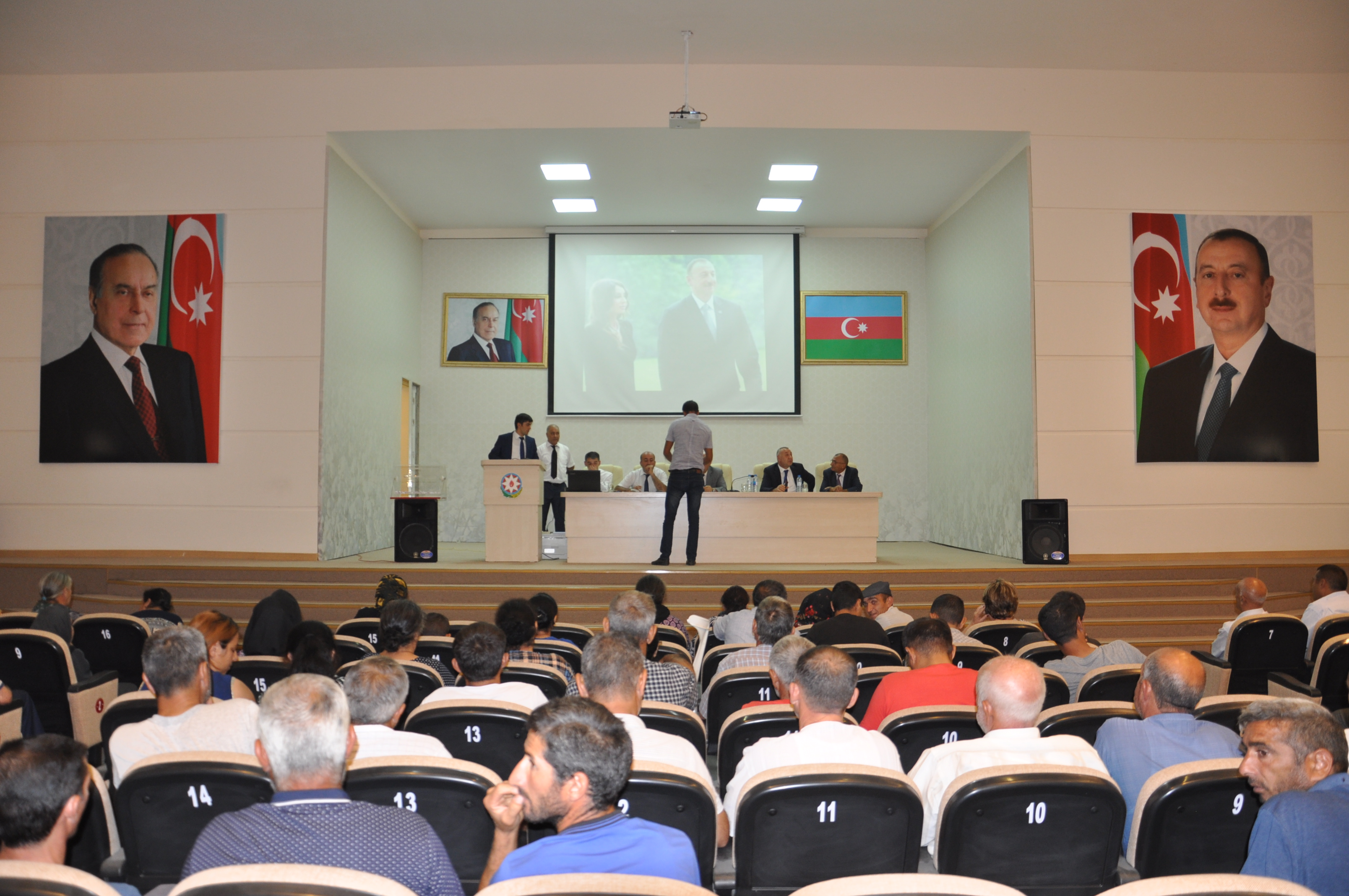 A new settlement built for 146 internally displaced families in Beylagan was put into use on August 26. Construction of the settlement with all necessary social and technical infrastructures was carried out within the framework of the measures specified in the "State Program on Improvement of Living Conditions and Increasing Employment of Refugees and IDPs". This is the 105th settlement built for IDPs all over the country.               
Improvement of living conditions of IDPs is of the priorities in the President Ilham Aliyev`s social policy. Every year, thousands of internally displaced families are provided with apartments and houses in new settlements built at the expense of state funds. The First Vice President Mehriban Aliyeva pays special attention and care to the solution of housing, education and health problems of IDPs, and important work is being done in this field.   
IDPs who have been temporarily settled in schools and other public buildings in Beylagan, living under the most severe conditions for a long time will be relocated to the new settlement. For this purpose, a drawing was held in the region house of culture with participation of members of the relevant commissions of the State Committee for Refugees and IDPs of the Republic of Azerbaijan, public and media representatives. Relocation of IDPs to apartments in the new settlement will begin on August 27. 
The new settlement was designed and constructed by order of the IDP Social Development Fund of the Republic of Azerbaijan. Construction on the allocated 30 hectares of land started in August 2018. 12 of the apartments in the settlement are single-room, 73 are double-room, 54 are three-room and 7 are four-room. In addition, a 150-seat school building, 50-seat kindergarten, an administrative building, club-community center and medical center were built, appropriate engineering communication networks were established, renovation and landscaping work was performed. 
Extension works were carried out at the nearby 35/10 kV Khojavand substation, new electricity transmission lines of 35 kV in 0.57 km and of 10 kV in 3.33 km were built in order to provide the village with electric power. A Central Distribution Unit was built and a complete transformer station was established in the settlement.           
A pipeline network of potable water supply was made, 10,15 km of water line was built, two 300 cubic meters of water reservoir was constructed, two artesian wells were put into use and other necessary measures were taken. An on-site pipeline network of potable water and fire water supply was built and 25 fire hydrants were installed in the area. 
A gas line was built to the settlement, boilers were built to provide heating supply for social facilities. Renovation work was carried out, 7,47 km of asphalt-concrete road and street network, 1.7 km of drainage network, 6 sanitary-cleaning sites were built in the area and landscaping work was performed in 1,65 hectares of area.