The State Committee held an event dedicated to the occupation of Aghdam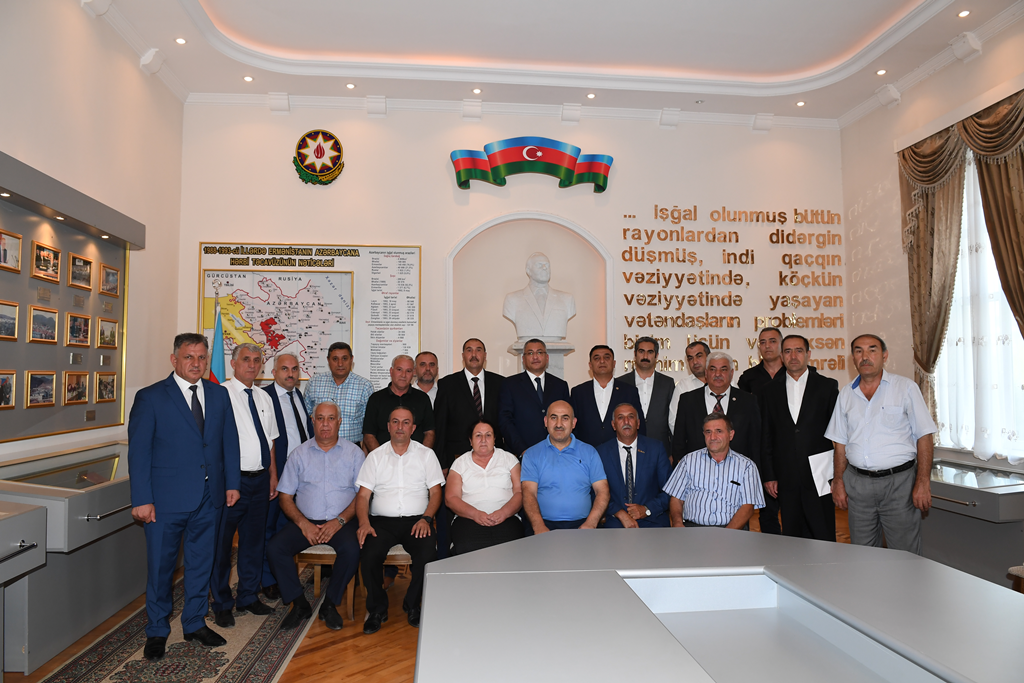 On July 23, the State Committee for Refugees and IDPs held a commemorative event on the 26th anniversary of the occupation of Aghdam by Armenian armed forces.
Employees of the State Committee for Refugees and IDPs, heads of "Karabakh War Disabled, Veterans and Families of Martyrs" public unions of the occupied territories, and IDPs from Aghdam attended the event.         
First, the martyrs who died for the freedom, sovereignty and territorial integrity of Azerbaijan were commemorated with a minute of silence.
Chairman of the State Committee Rovshan Rzayev spoke about the historical past of one of the strategically important administrative areas of Karabakh, its position in the economic and cultural life of our republic back then, successes of Aghdam people in various fields and their courage in protection of our lands. It was noted that the UN Security Council adopted a resolution No 853 condemning the occupation of Aghdam and demanding the immediate withdrawal of the occupying army from the occupied territories. However, this resolution, as other decisions and resolutions, was not implemented either.
It was noted that although most part of Aghdam is under occupation, construction and renovation works are underway in the areas under our control at the instruction of the President Ilham Aliyev. As a result of the work done, the housing and living conditions of IDPs are being improved and opportunities are being provided for their material welfare. In recent years, 18 settlements have been built in Aghdam for IDPs. Work in this direction continues. 
It was mentioned once again that the provision of IDPs with apartments is carried out in stages. According to the instruction of the First Vice President Mrs. Mehriban Aliyeva the IDPs living under severe conditions and in damaged buildings are provided with apartments in the first place. 
Then heads of "Karabakh War Disabled, Veterans and Families of Martyrs" public unions of the occupied territories, and intelligentsia from Aghdam made speeches. They expressed great confidence that Karabakh, including Aghdam will soon be liberated from the occupation thanks to the unity of our people, strength and power of our independent state, and the decisive position of the President, Supreme Commander-in-Chief Ilham Aliyev.
At the end, the film about Aghdam was shown.