Discussions on the fate of refugees and IDPs in Azerbaijan were made in PACE
Mətbuat xidmətinin məlumatı
25 JUNE, 2019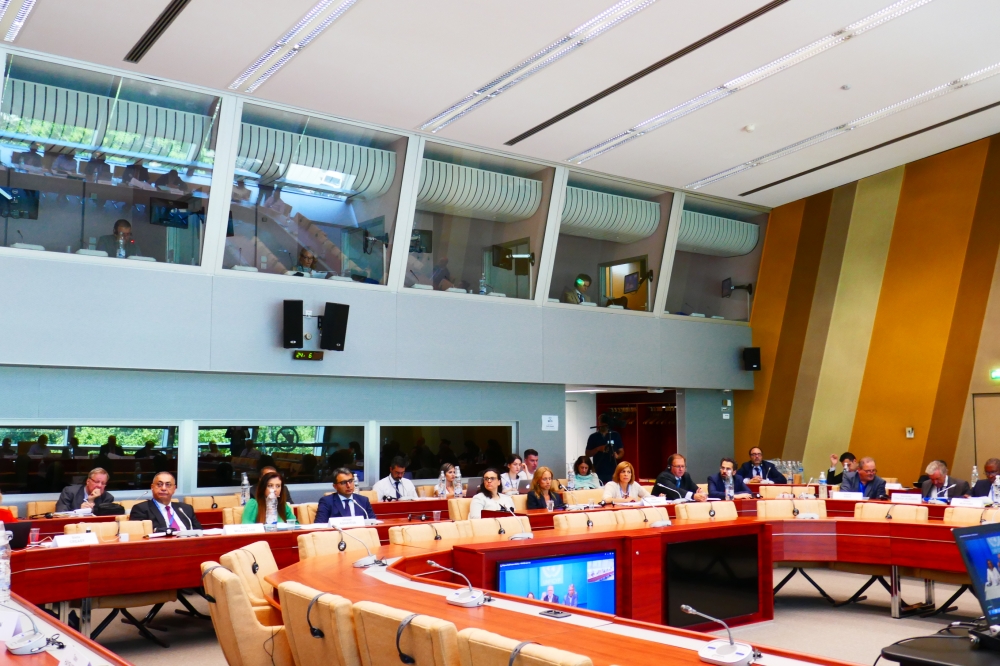 Hearings on the fate of refugees, IDPs and missing people were held within the Parliamentary Assembly of the Council of Europe.
Fuad Huseynov, Deputy Chairman of the State Committee for Refugees and IDPs made a speech at the event and stated that resolving refugee and IDP problem is of great importance for our country. Speaking about the projects implemented, measures taken by our state and government, F.Huseynov said that new settlements are being built to accommodate the people internally displaced from their homeland. Nevertheless, they always live with the hope of returning to their homeland.    
The Armenian MP attempted to make a speech with full of lies, but head of the conference stopped him. 
Member of the Committee on Migration, Refugees and IDPs of PACE, MP from Poland Killion Munyama got informed about recent situation regarding refugees and IDPs in our country.  
Great concern regarding the fate of IDPs, missing people was expressed, and importance of meeting the expectations of their family members was pointed out in hearings.