State Committee holds next reception of citizens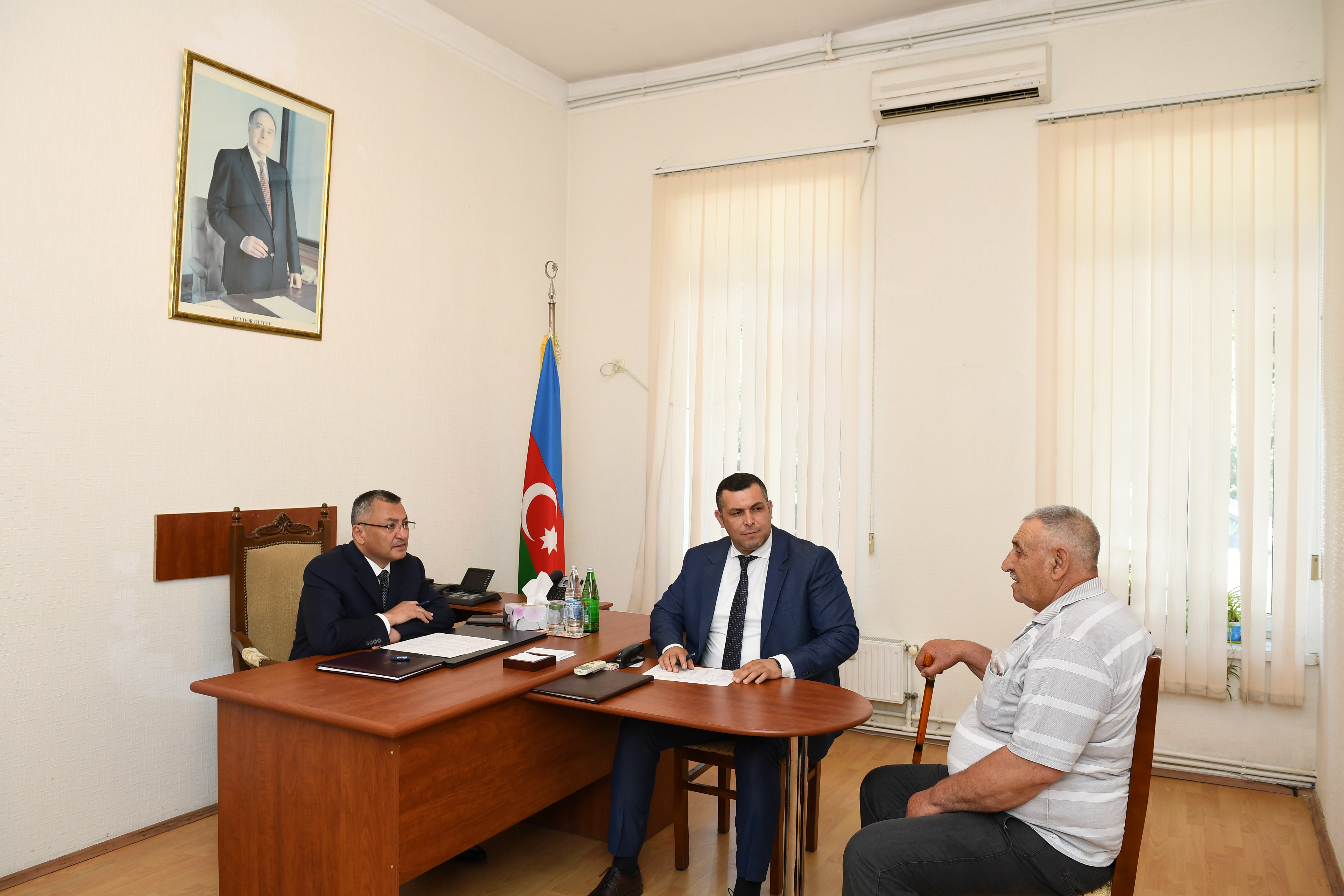 On June 11, Rovshan Rzayev, Chairman of the State Committee on Affairs of Refugees and Internally Displaced Persons held next reception of IDPs.
President Ilham Aliyev determined attention and sensitivity towards appeals of the citizens with special need for social protection, including the internally displaced persons, as an important and urgent task of all state agencies. In accordance with the instructions of the Head of State, the State Committee on Affairs of Refugees and Internally Displaced Persons has created the necessary conditions for citizens to freely and conveniently exercise their right of appeal based on applicable legislation. Citizens are daily received by the committee officials. Reception of the chairman of the State Committee is held every Tuesday registering in advance.
Appeals of more than 50 citizens heard in the next reception and formalized by properly registering. The appeals were mainly related to improvement of housing conditions, determination of single monthly allowances, employment, status and other issues.
Internally displaced persons were once again informed that solving their problems is one of the priorities of President Ilham Aliyev's social policy. Important steps are being taken to improve the living conditions of the citizens of this category, and this process is being implemented gradually. First Vice President Mehriban Aliyeva's instruction to provide internally displaced persons living in hard conditions with housing firstly is being implemented.
The issues raised by the citizens will be investigated and settled within the applicable legislation.