Chairman of the State Committee receives the citizens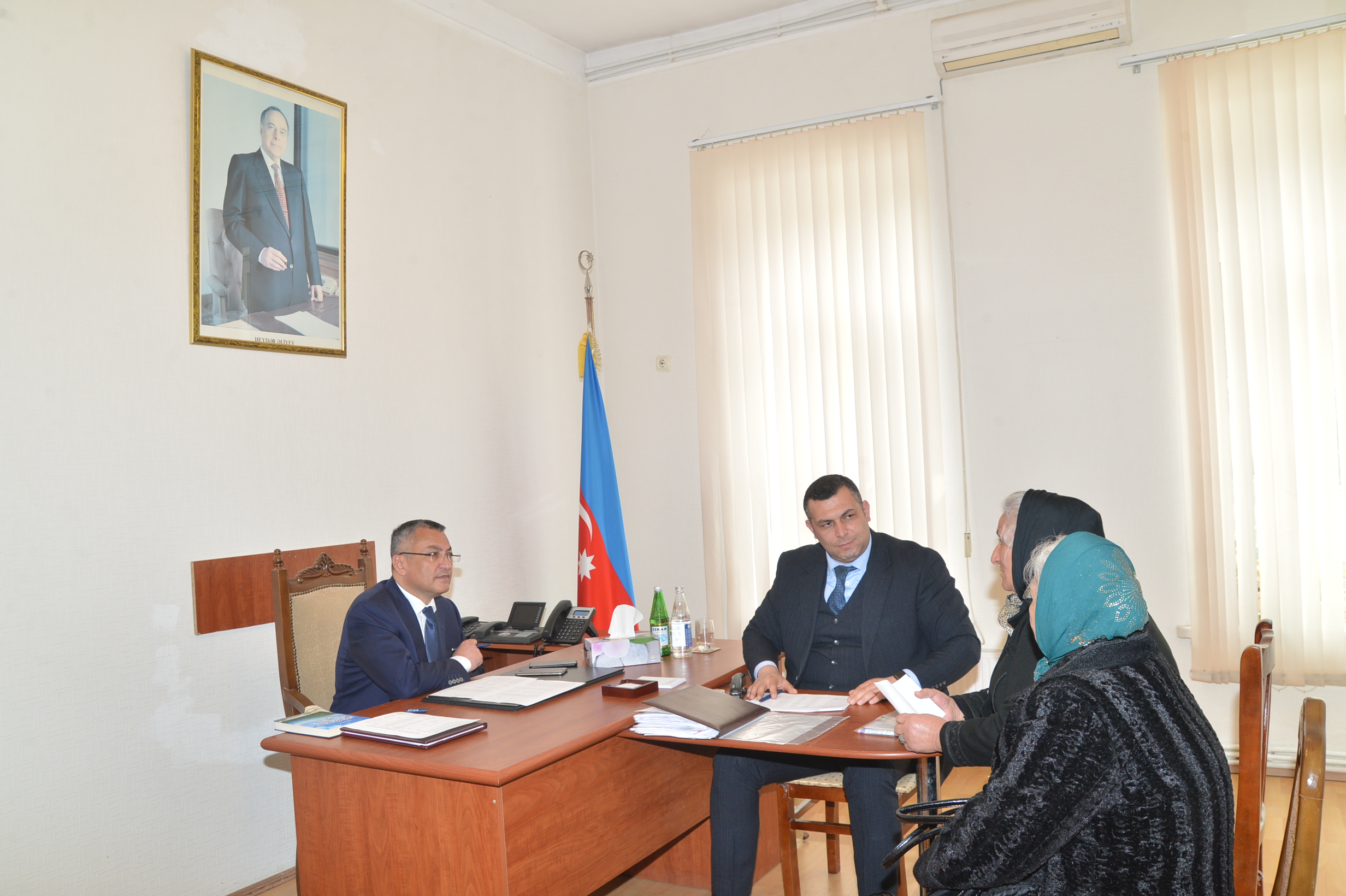 On April 23, Chairman of the State Committee on Deals of Refugees and Internally Displaced Persons Rovshan Rzayev held the next reception of citizens.
Chairman of the State Committee received the citizens who were internally displaced persons individually based on priority and listened to their requests. The applications were related to housing-living problems, single monthly allowance, status, employment and other issues. All applications were duly recorded and formalized. Citizens were informed that each application will be investigated, appropriate measures will be taken and they will be informed about this.
It was pointed out that President Ilham Aliyev considered the solution of the problems of internally displaced persons as one of the main directions of social policy. Consistent measures are taken to improve their housing-living condition, modern-type settlements are built, and thousands of families are relocated to a new apartment every year. Based on the task of the First Vice President Mrs. Mehriban Aliyeva, regular monitorings are carried out in the temporary settlement places of internally displaced persons, those who live at the most severe condition are identified and they are relocated to new apartments in the first place.
It was noted that, according to the decree of President Ilham Aliyev, the amount of single monthly allowance for internally displaced persons and the persons equated to them had been increased by 50 percent from April 1. A residential complex consisting of 810 apartments was opened in Kurdakhani settlement of Sabunchu district of Baku on April 5. Those apartments were given to internally displaced persons living at the severe condition in dormitories and some public buildings in the capital. New settlements are under construction
Construction of new settlements is continued.
It should be noted that the reception of citizens by the Chairman of the State Committee is held every Tuesday.