Chairman and Deputy Chairmen of the State Committee received the citizens in the regions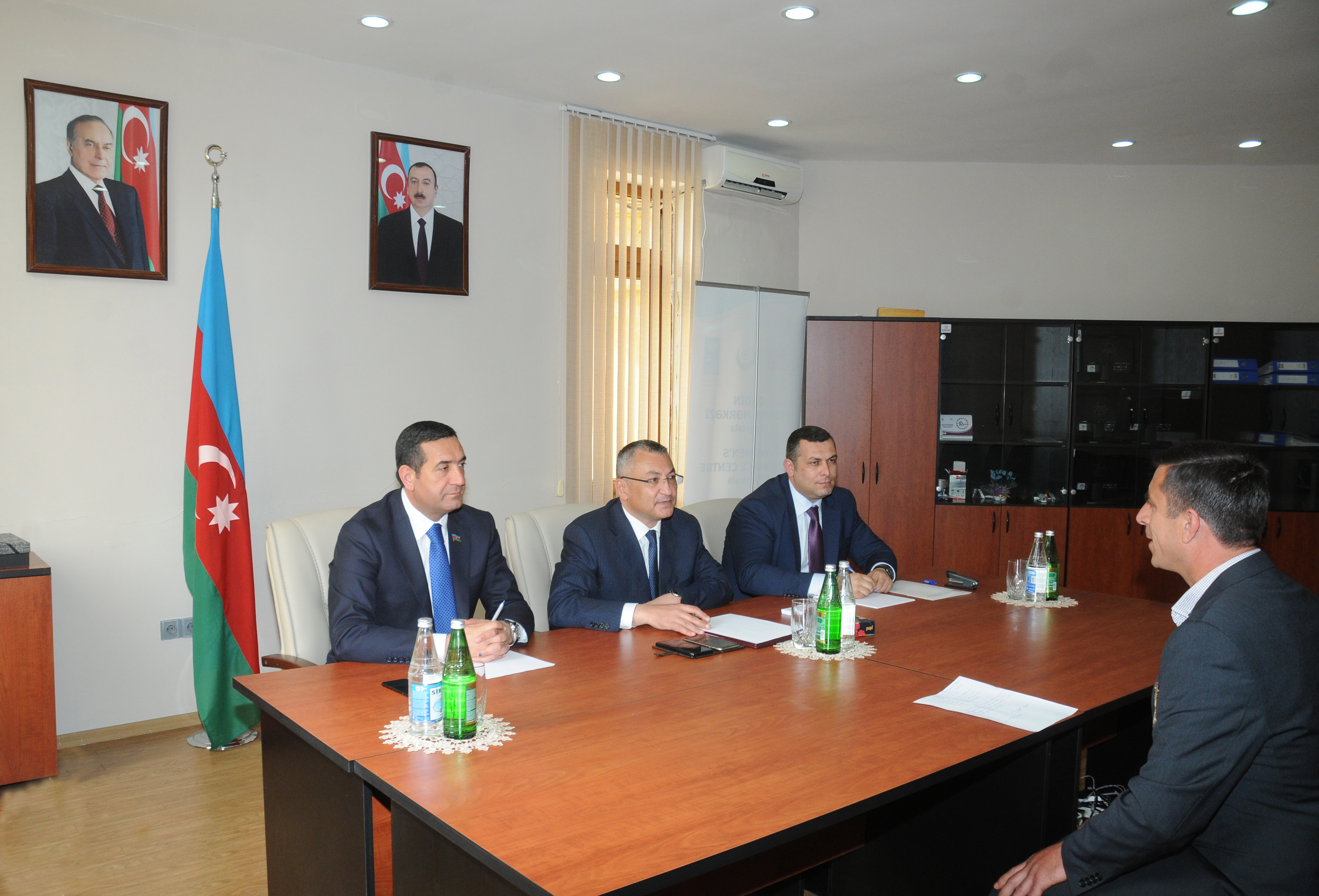 Based on the instruction of the President of Azerbaijan Ilham Aliyev and in accordance with the schedule of reception of citizens in the cities and regions by the heads of central executive powers, on May 23, Rovshan Rzayev, Chairman of the State Committee for Refugees and IDPs received the citizens in Zagatala. 
The IDPs from temporarily settled in Zagatala and Balakan attended the reception. Their appeals were mainly related to the allocation of special-purpose residential areas owned by the state housing fund, appointment of single monthly allowance, and employment. The citizens were informed in detail about the state measures implemented regarding the solution of social problems of IDPs, as well as to improve the housing and living conditions and increase employment opportunities. It was noted that the President Ilham Aliyev pays constant attention to strengthening the social protection of IDPs. 50% increase in the single monthly allowance from April 1 of this year is another clear example of state care shown to IDPs. New settlements are being built for IDPs temporarily settled in the capital and regions, and provision of apartments to them is carried out with justice and transparency.
It was stated that implementation of the instruction given by the First Vice President Mrs. Mehriban Aliyeva, who treats the problems of citizens with special needs in a sensitive way, about relocation of the IDPs living  under the most severe conditions and damaged buildings to new apartments is being continued. 
A part of the issues raised by the IDPs during the reception was resolved on the spot. Relevant instructions were given to investigate other issues and take necessary measures.
Mahir Abbaszada, Director of the Social Development Fund for IDPs, also attended the reception.
It should also be noted that on May 23, Deputy Chairman of the State Committee Fuad Huseynov received the IDPs temporarily settled in Oghuz and Gabala in Oghuz, and Deputy Chairman Sabir Ahmadov received the IDPs temporarily settled in Sheki and Gakh in Sheki.