A concert dedicated to the 96th anniversary of National Leader Heydar Aliyev was held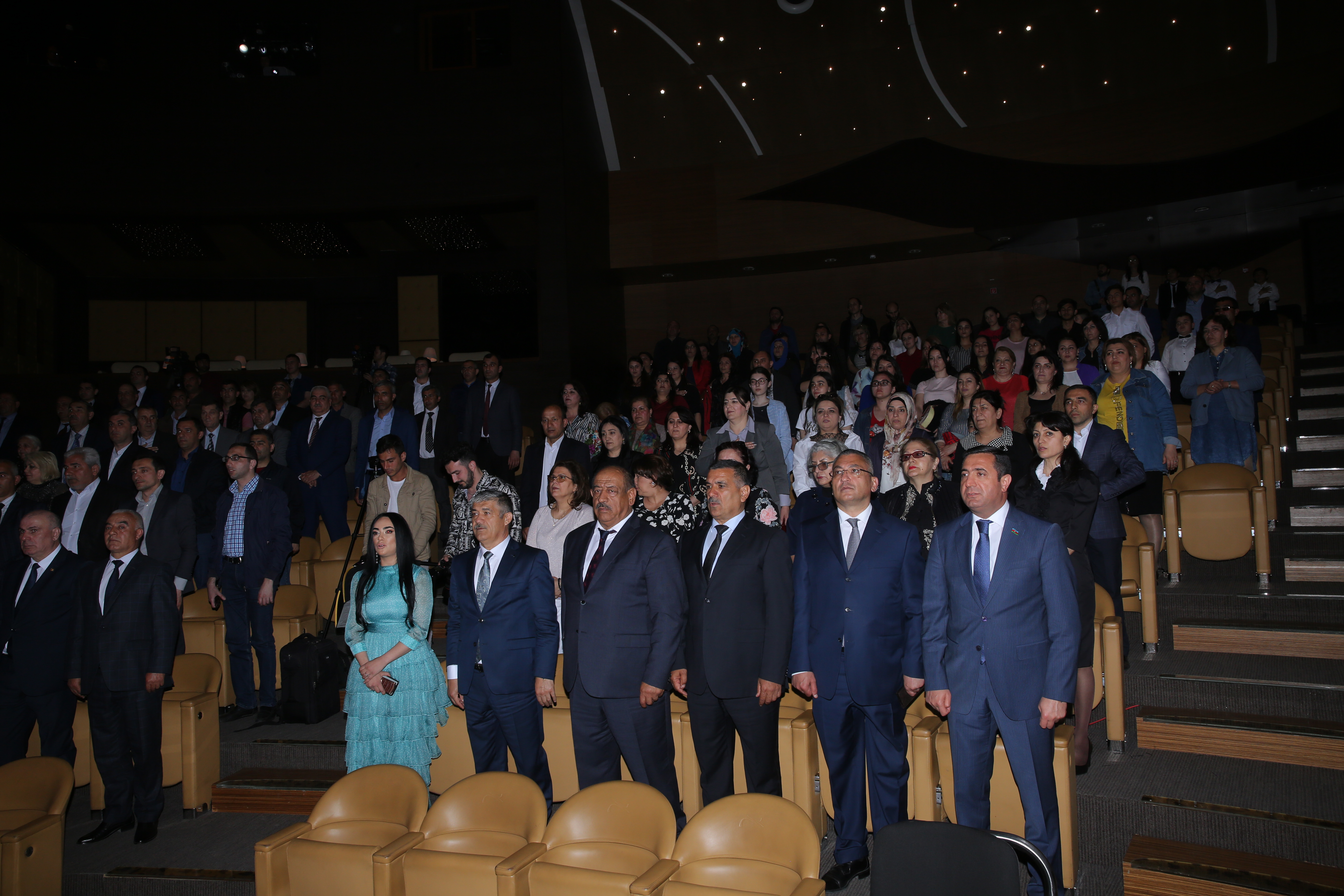 The collective of Khojavand Region Tugh Village Children`s Music School of Kurdamir Regional Culture Department performed with a concert program "Time chose him" dedicated to the 96th anniversary of National Leader Heydar Aliyev at International Mugham Center in Baku with support of the State Committee for Refugees and IDPs and Khojavand Region Executive Power. 
Administrations of the State Committee and Khojavand Region Executive Power, MPs and community representatives attended the event.
It was noted that the founder of our independent state, Great Leader Heydar Aliyev has an indispensable place in the historical fate of our people, he led modern Azerbaijan to stability and development and our country made remarkable achievements with the leadership of his worthy successor, President Ilham Aliyev. It was stated that the head of our state is working hard and purposefully to settle the Armenian-Azerbaijani, Nagorno-Karabakh conflict, solve the problems of the people who suffer from this conflict, including refugees and IDPs, improve their housing and living conditions, and increase their employment, the First Vice President Mrs. Mehriban Aliyeva pays particular attention and care to these issues. 
The event participants were informed about historical and cultural monuments of Khojavand region and Tug village which are under occupation. It was noted that there are many cultural and architectural monuments of world and national importance belonging to our people in Khojavand. After the occupation of Tugh village on October 30, 1991 and Khojavand region on October 2, 1992 by Armenia, most of those monuments were destroyed and others were tried to be made Armenian. 
2 thousand of Azerbaijani population of Tugh village which is one of the oldest settlements of our people currently lives as displaced people. One of the first secular educational institutions of Azerbaijan also was founded in this village in XIX century. The 125th anniversary of Tugh village secondary school was celebrated at the highest level by the Order of the head of our state dated on October 31, 2007. And the village musical school started to operate in 1990. After the occupation, the school found temporary shelter at Shuvalan settlement, Khazar district, Baku. It has been operating at Mushfigabad settlement of Garadagh district since 2013. At school, students receive basic music education in piano, tar, kamancha, accordion, drum, khanende (mugham singer) and saz. 
Teachers and students of the school performed musical pieces in different genres at the concert. The interesting artistic composition was also enriched with poetry and dance.