Chairman of the State Committee met with IDPs in Pirshaghi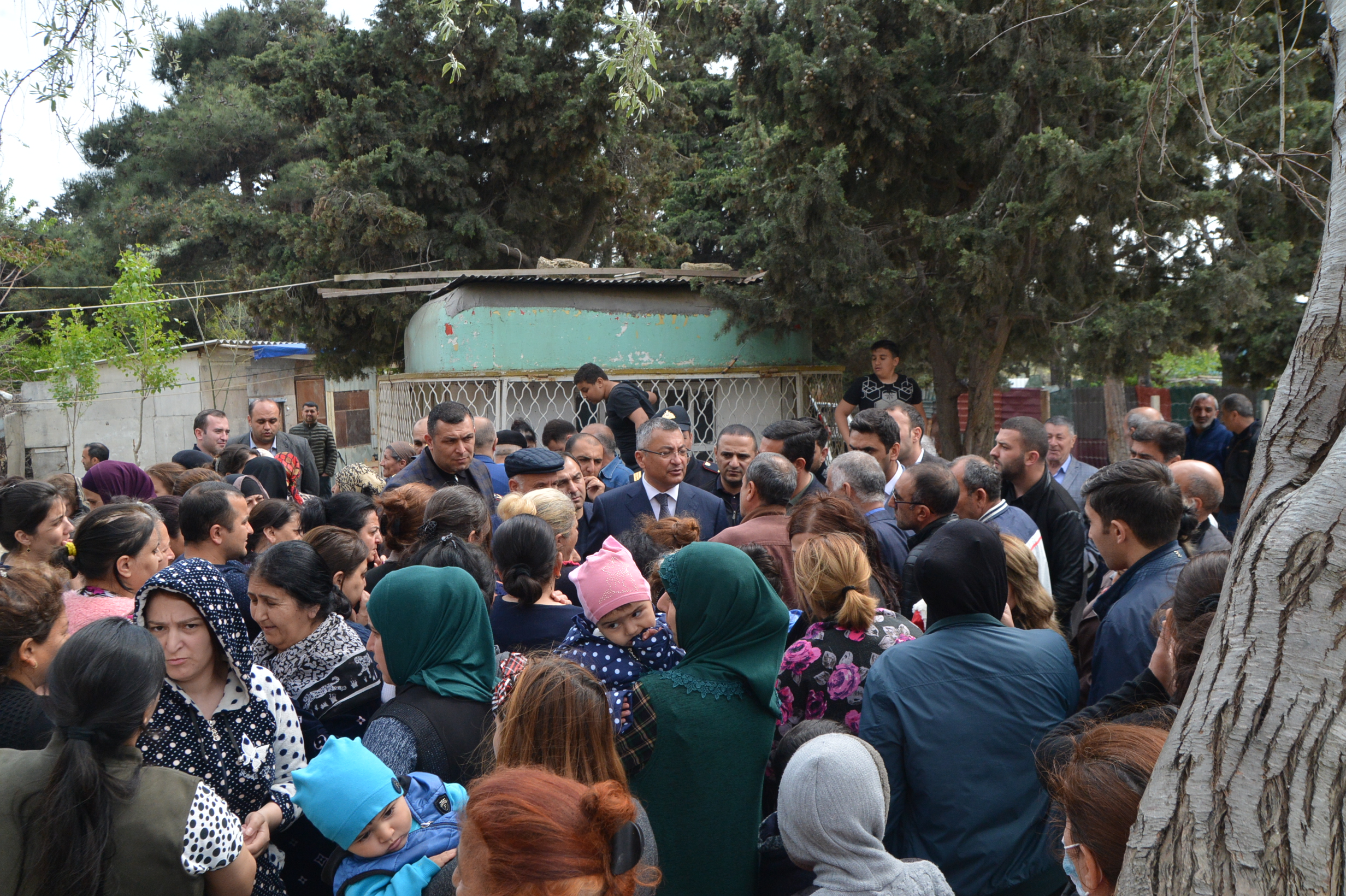 Rovshan Rzayev, Chairman of the State Committee for Refugees and IDPs, met with IDPs temporarily settled in the sanatoria of "Gizilgum", "Gilavar", and camps of "Gaghayi" and "Young Geologists" in Pirshaghi settlement of Sabunchu district.
Chairman of the State Committee visited the temporary shelters, got acquainted with the state therein and listened to the appeals of IDPs. The appeals were mainly related to improvement of the housing and living conditions.
IDPs were informed once again that purposeful and consistent measures are being taken to address their social problems. New modern type settlements are built for IDPs in different regions of the republic at the instruction of the President Ilham Aliyev. Every year, thousands of IDPs are relocated to the apartments and houses with capital repair in those settlements.
The First Vice President Mrs. Mehriban Aliyeva pays particular attention and care to the settlement of the problems of citizens, who are in need of social protection, as well as IDPs. 
The meeting participants were informed that the IDPs, temporarily registered in Baku and living in severe conditions for a long time, are relocated to new apartments in residential complexes built in the capital in stages. Currently, construction of such complexes in Garadagh and Pirallahi is underway. This year a new complex is planned to be constructed in Ramana settlement.