A board meeting was held at the State Committee
Tədbirlər
21 October, 2022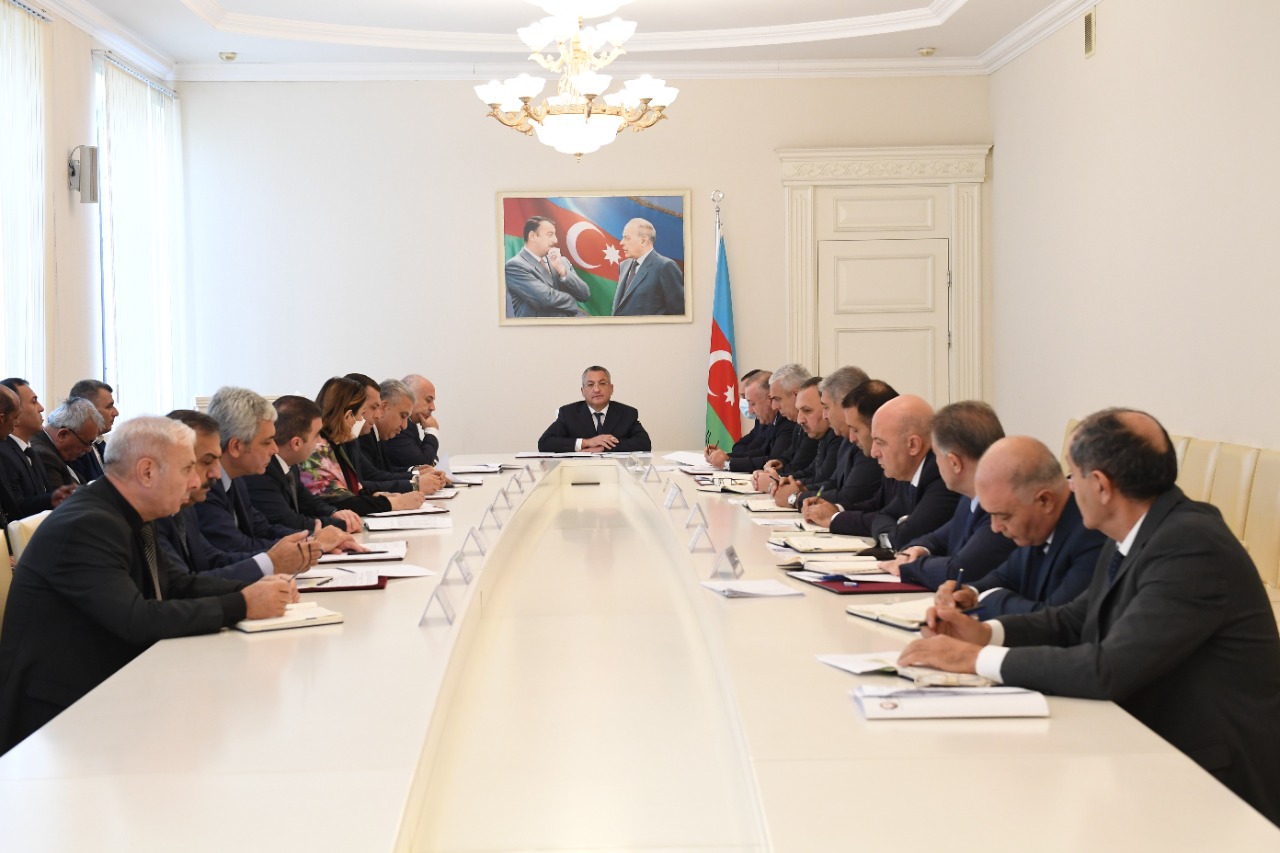 President Ilham Aliyev defined the implementation of security measures in the liberated territories, the speedy implementation of restoration and construction works, and the preparation of IDPs for their return to their homeland as an important task in the post-war period. In the two years since the victory over Armenia, great things have been done in the direction of the implementation of these tasks: a new road and transport infrastructure is being built, the foundation of cities and villages is being laid, and the groundwork is being laid for the effective organization of the Great Return, the initial phase of which has begun.
It was discussed in detail at the next board meeting of the State Committee for Affairs of Refugees and IDPs of the Republic of Azerbaijan. The chairman of the committee Rovshan Rzayev noted that every employee and structural unit should work with perseverance and great responsibility in order to fulfill the tasks of the head of our state on time and at the required level.
At the board meeting, the reports of the heads of the structural units about the measures taken in the field of the process of the Great Return, conducting surveys to determine the number, composition and needs of the population that will be relocated to the residential settlements restored and rebuilt in the areas liberated from occupation, the management of the migration processes of the IDPs and the improvement of documentation related to the status, the provision of a single monthly allowance, the operational status and winter preparation of the state special housing fund and the upcoming tasks were heard.
Discussions were held around the reports and relevant decisions were made.