Martyrs were commemorated...
Tədbirlər
27 September, 2022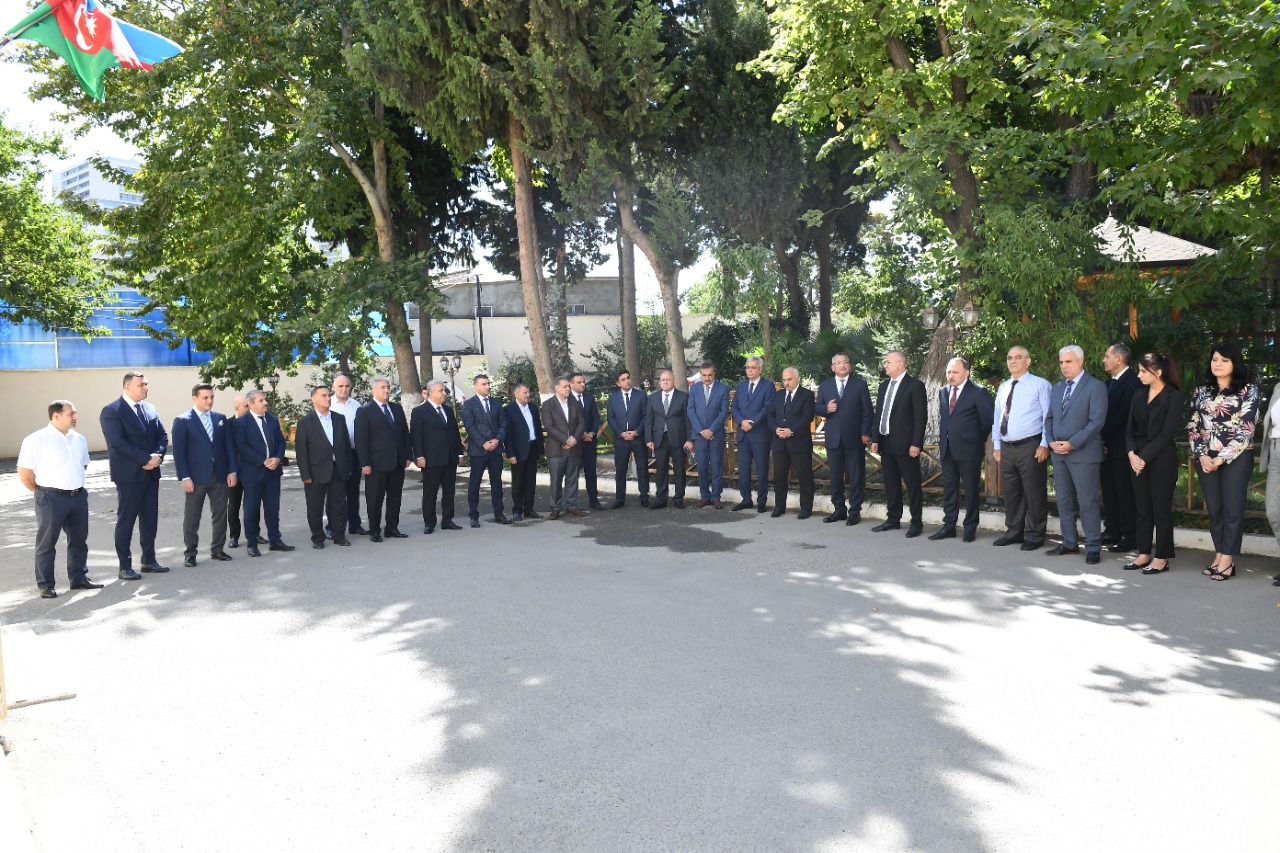 The martyrs were commemorated with a minute of silence at the State Committee for Affairs of Refugees and IDPs.
It has been brought to attention that the fact that our brave Army, under the leadership of the President, Supreme Commander-in-Chief Ilham Aliyev, started a counterattack operation on September 27, 2020 and forced the aggressor Armenia to surrender within 44 days has a special place in the glorious history of our nation.
It was emphasized that thanks to the great courage and determination of the head of our state, precise and purposeful military-political and diplomatic steps, and the unparalleled heroism of our soldiers, large-scale restoration and construction works have already been carried out in the territories liberated from occupation two years ago, and the Great Return to our homeland has begun. Life revives in the lands sanctified by the blood of the martyrs that flowed on it, and thus our people and state demonstrate their determination to live in peace, tranquility and calmness and to achieve comprehensive development of the region.
At the ceremony, it was once again mentioned that the memory of the martyrs, who gave us the joy and pride of victory, will live forever in our memories.
We ask God to have mercy on our martyrs!