Resident of Aghaly: "We will restore beauty of our homeland
Mətbuat xidmətinin məlumatı
10 August, 2022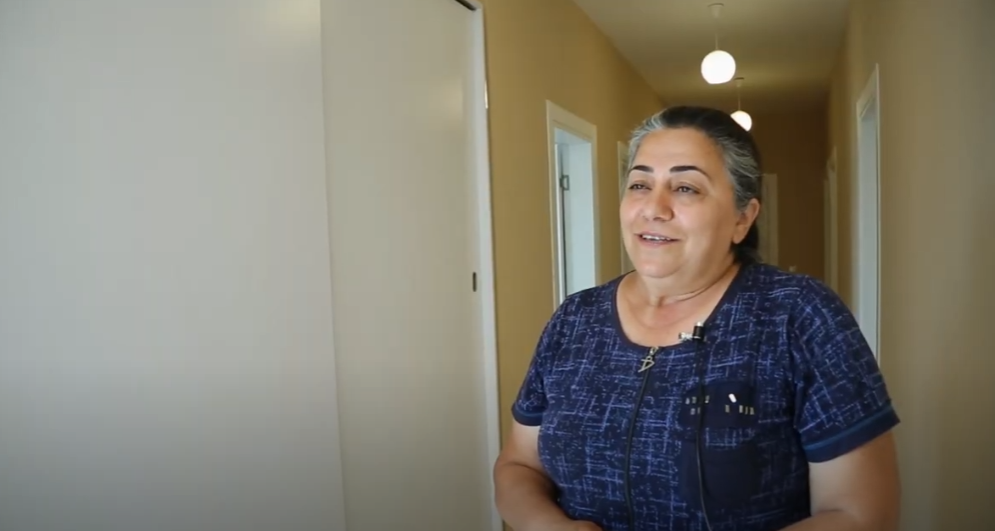 Life is taking its own course in the "smart village" - Aghaly, in Zangilan district. Former IDPs returning to their homeland are satisfied with the conditions created for them.
The next video shot about Aghaly village prepared by the State Committee for Refugees and IDPs of the Republic of Azerbaijan is dedicated to the Mirzayev family.
On July 19, the Mirzayev family, who moved to "Aghaly village" with the first migration caravan expressed gratitude to Commander-in-Chief, Mr. Ilham Aliyev, First Vice-President Mrs. Mehriban Aliyeva, mighty army of Azerbaijan and brave soldiers who liberated our lands from occupation. They asked God's mercy for all martyrs and wished healing to those wounded during the war. "We are the owners of these lands inherited from our grandparents," said Mina Mirzayeva.  She expressed confidence that Aghaly residents will restore former beauty of their homeland in the nearest future. Worth noting that 41 out of 200 houses built at the initial stage in Aghaly village using "smart village" concept were handed over to residents. The return to homeland will be continued in the coming days.