State Committee provides employment opportunities to IDPs
Mətbuat xidmətinin məlumatı
03 August, 2022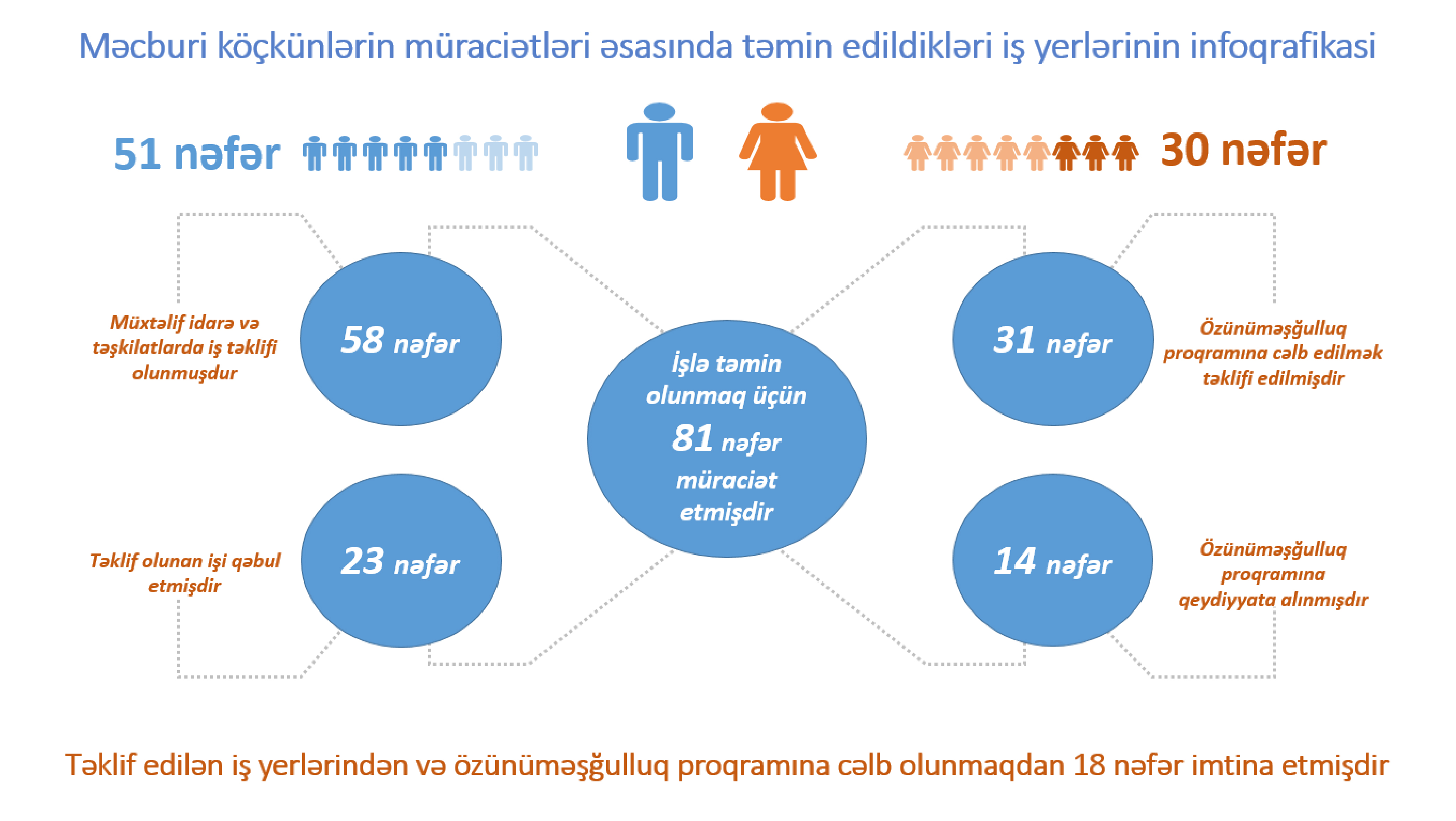 From April to July 2022, some 81 IDPs (51 men and 30 women) applied to the State Committee for Refugees and IDPs to be involved in active employment programs. 58 IDPs got job offers in various organizations, 23 offers were accepted.
The Committee registered various business ideas of 14 out of 31 IDPs who got an offer to get engaged in small entrepreneurship under the self-employment program. 18 IDPs refused job offers as well as the opportunity to join self-employment program.
Worth noting the State Committee for Refugees and IDPs jointly with the Ministry of Labour and Social Protection of the Population perform relevant measures to return unemployed IDPs to the labour market and improve their knowledge and skills.
The Committee reviewed received applications and made various job offers to unemployed persons. Within the framework of cooperation, IDPs were provided with employment in various departments and organizations and directed to self-employment programs and professional courses.
The Committee and the Ministry continue cooperation to ensure integration of internally displaced persons into the labour market.