Relocation to Aghali continues
Mətbuat xidmətinin məlumatı
21 JULY, 2022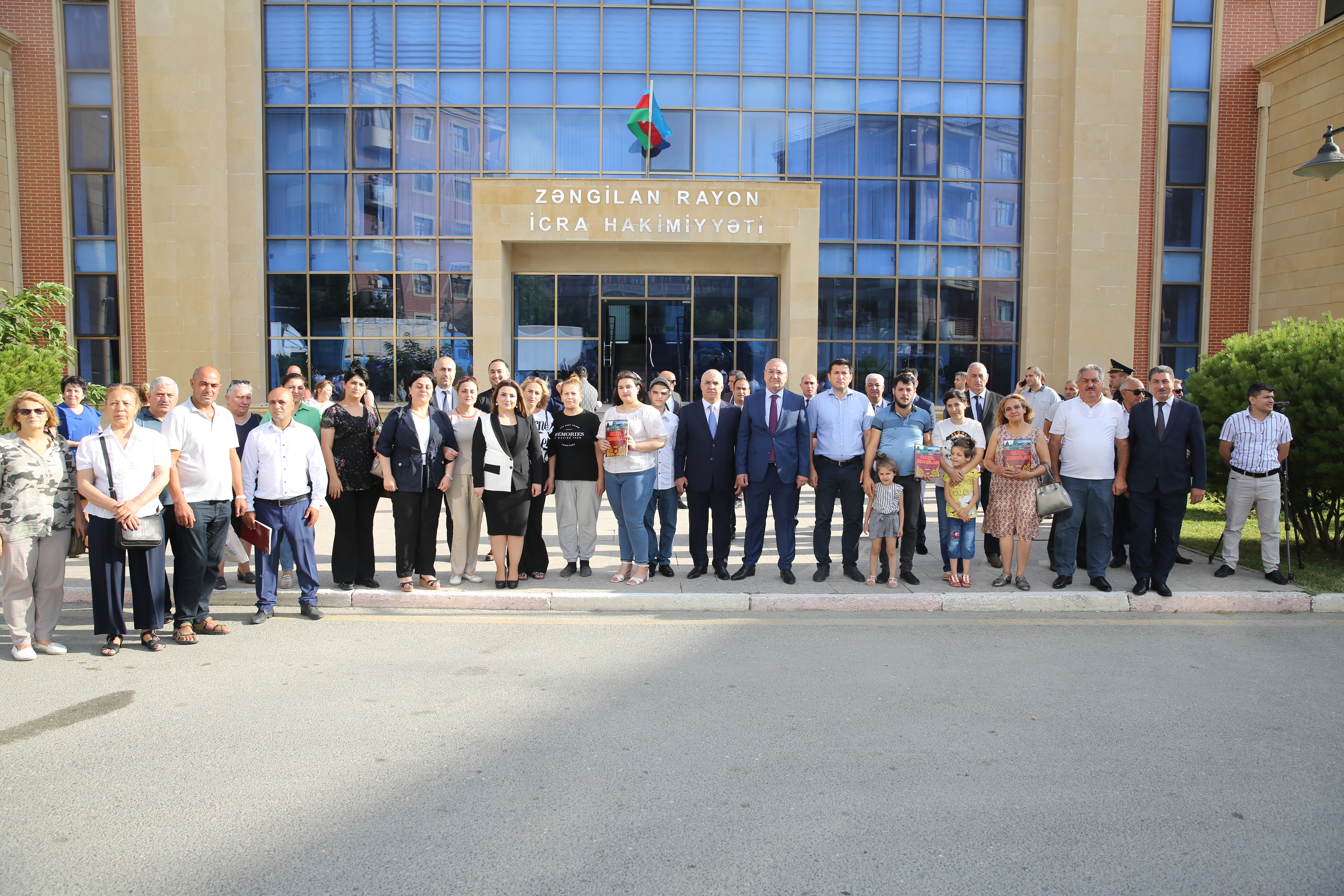 In Zangilan region, the first stage of population relocation to Aghali village, which was rebuilt based on the "smart village" concept, continues. On July 21, the next migration caravan was sent from "Zangilan" town in Masazir village of Absheron district.
Another 48 people – 10 families who have been living with homesickness for nearly thirty years will permanently settle in the houses given to them in the newly built village with the most modern infrastructure. The relocated families were mainly selected from those living in the most difficult conditions in temporary settlements, and the size of the residential areas provided for relocation was taken into account. Residents of each of the 1st, 2nd and 3rd Aghali villages are among those relocated.
According to the current legislation, IDPs will be able to take advantage of the social protection measures determined by the state for three years after returning to their permanent residential places.
Relocation to Aghali village will be continued in a consistent manner based on the schedule of submission of new residential areas to the State Committee for Affairs of Refugees and IDPs.