Measures are being taken to eliminate the consequences of floods in the IDP settlement of Goranboy
Mətbuat xidmətinin məlumatı
23 JUNE, 2022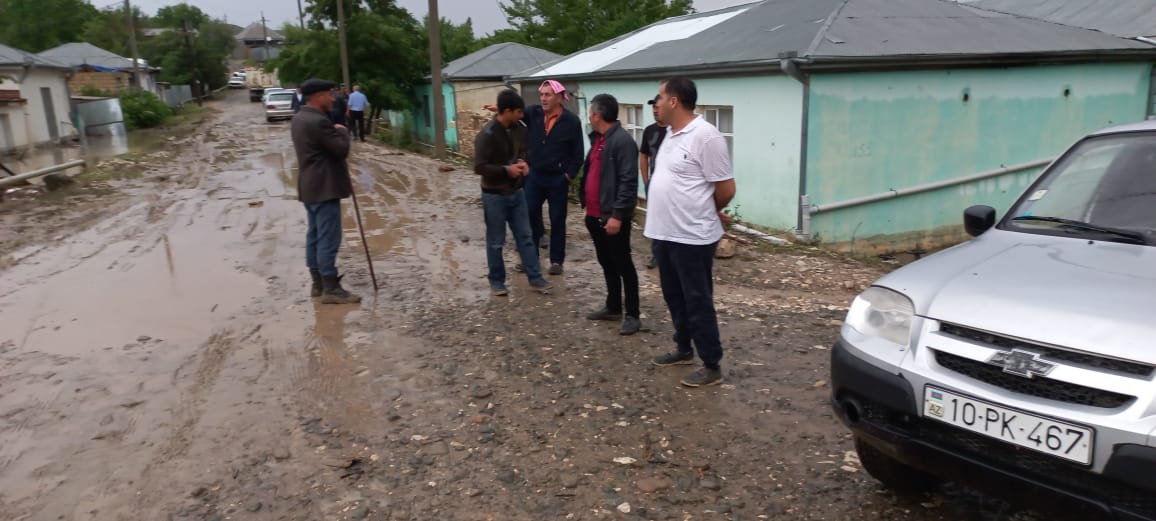 As a result of heavy rain yesterday, flood waters damaged the settlement consisting of 306 private houses built for IDPs in Ashaghi Agjakand village of Goranboy region. According to preliminary information, floods blocked the inner roads and streets of the settlement, water filled the basement of 12 private houses. Auxiliary farms of internally displaced families were also damaged: there were casualties among poultry, some trees and plantations were destroyed in the yard.
Employees of the relevant structures of the State Committee for Affairs of Refugees and IDPs dispatched from Baku were on the territory where a natural disaster occurred. The workforce and technical means of the Housing and Communal Services Department of the State Committee in Goranboy have been involved in the elimination of the consequences of natural disasters.
Seymur Chobanov, the head of the MIS (Housing and Communal Services Department) said that the consequences of flood waters in the settlement are being eliminated, the cellars of the damaged houses are being cleaned from water, and the damage to internally displaced families is being determined.