A meeting with representatives of "Mine Mark" Foundation was held at the State Committee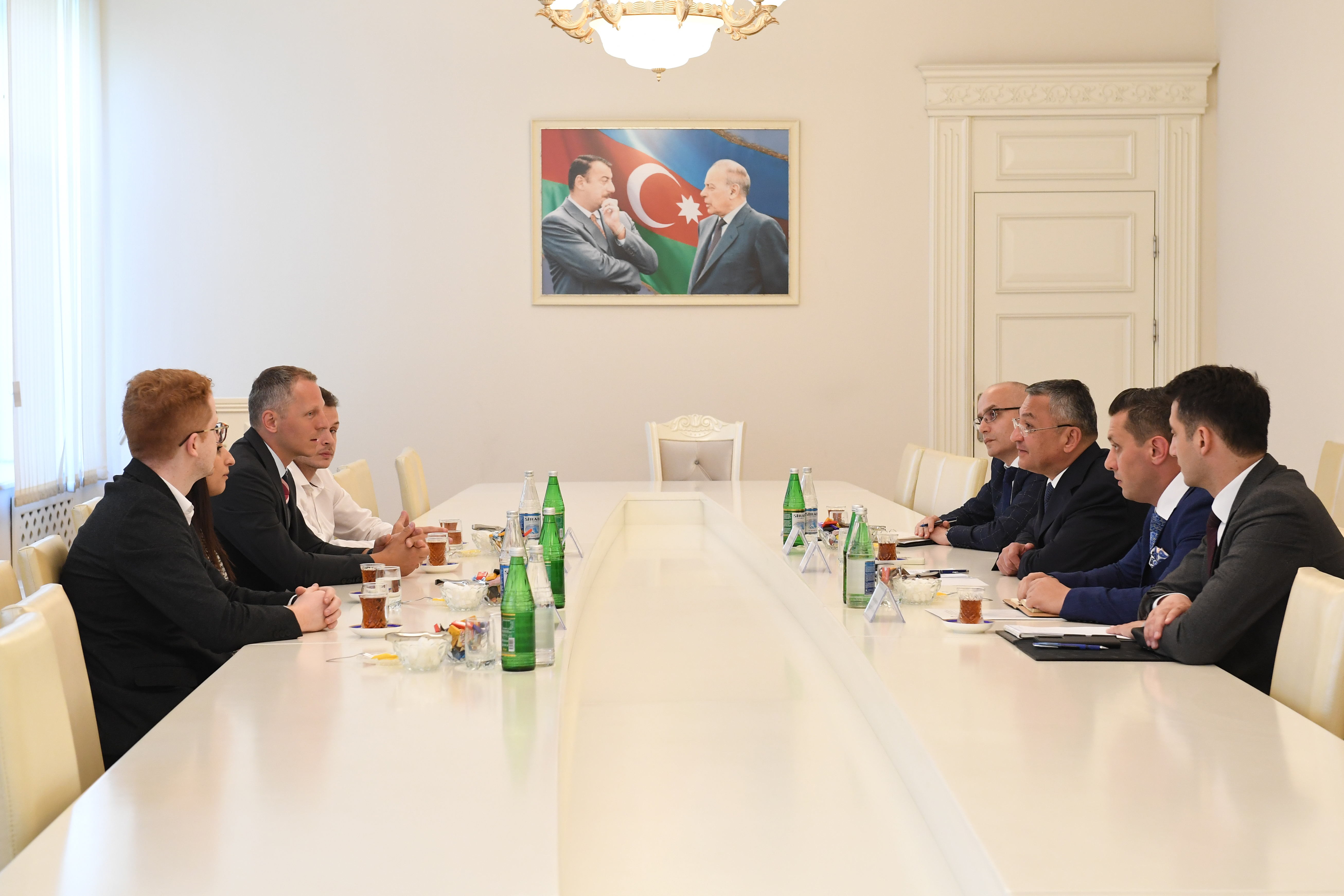 On June 17, Rovshan Rzayev, chairman of the State Committee for Affairs of Refugees and IDPs met with the representatives of "Mine Mark" foundation of the Netherlands. Co-founders of the Foundation Niels Hegel and Lala Mustafazada-Wan der Kolk, financial and strategy manager Alexander Zdravkovsky and project executor Ilaria Vallini attended the meeting.
The guests were informed in detail about the implementation of the instructions given by President Ilham Aliyev to clean the liberated territories from mines and unexploded ordnance and take necessary protection measures. It was noted that first vice-president Mehriban Aliyeva pays special attention and care to people suffering from war, including IDPs. It was brought to the attention that voluntary and safe return of our compatriots living in the state of Internally Displaced Persons for many years, provision of decent living conditions for them is currently an important priority of the state policy. It was noted that cooperation with the "Mine Mark" Foundation is of great importance, and the innovative approach to educating schoolchildren on security issues is particularly effective in this regard.
Co-founder of the foundation Lala Mustafazada-Wan der Kolk thanked for a warm welcome, informed about the objectives of the current visit to our country, thanked the management and staff of the State Committee for the support provided to the project implemented.
At the meeting, the sides exchanged views on expanding cooperation opportunities, and the guests' questions were answered.
It should be noted that representatives of "Mine Mark" Foundation visited schools where IDP pupils study in Baku and Aghdam region. Interactive games were held for pupils on protection against mine threat and explosive ammunition, coloring books, playing cards and booklets were distributed to students, and ways of protection against mines were explained by electronic applications.