The chairman of the State Committee received citizens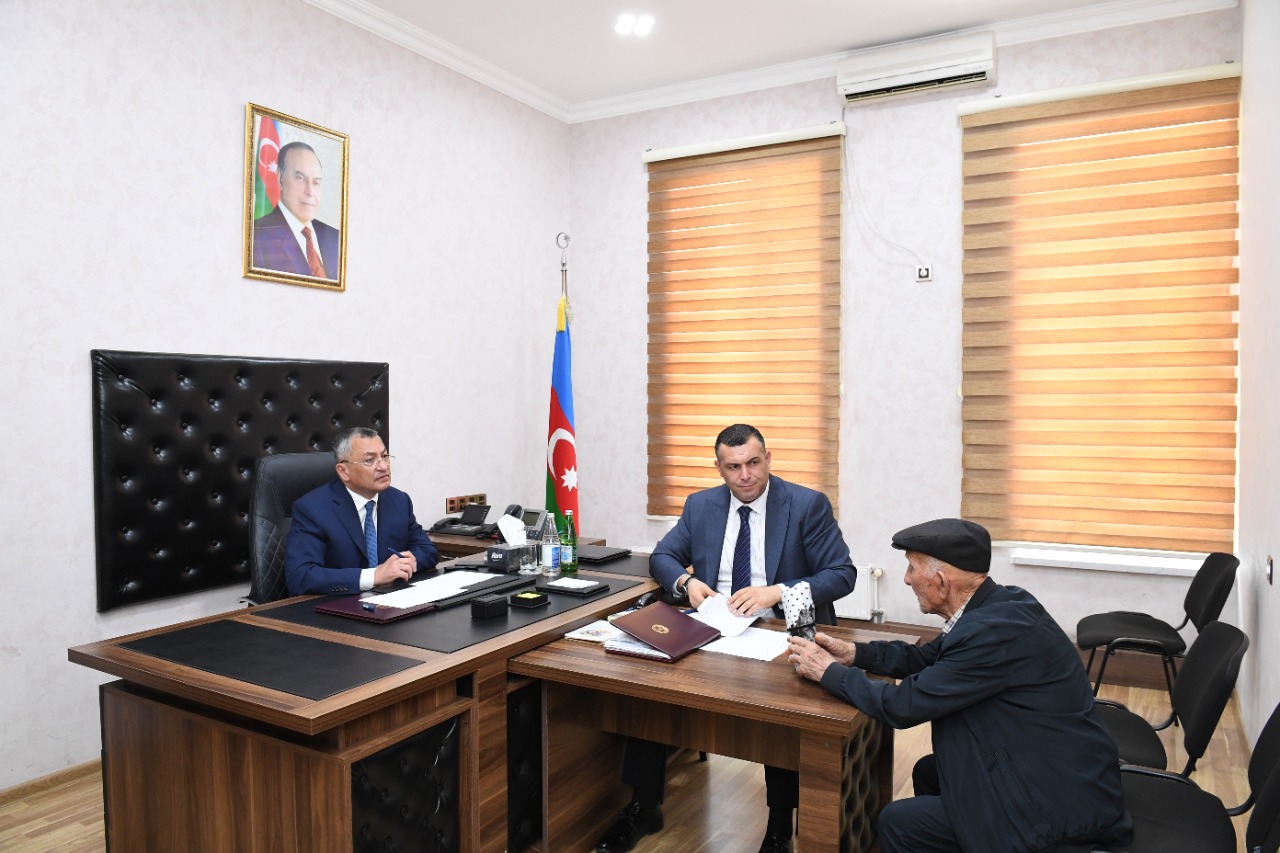 On June 14, Rovshan Rzayev, chairman of the State Committee for Affairs of Refugees and IDPs, listened to the citizens' appeals written in advance on the basis of queues and answered their questions.
It was noted that large-scale measures were taken under the leadership of President Ilham Aliyev to improve the living conditions of refugees and IDPs and increase their employment. It was noted that first vice-president Mehriban Aliyeva pays special attention and care to people suffering from war, including IDPs.
Citizens were informed about the status of implementation of the instructions given by the head of state on restoration of liberated territories, preparation of IDPs for return to their native lands. It was noted that residential areas for IDPs are being built only on the liberated territories and work in this area will be further accelerated in the coming years. During the phased return, first of all, those who live in the most difficult conditions in temporary settlements will be moved to new apartments.
The appeals of the citizens participating in the reception were mainly related to improvement of housing and living conditions, communal services, status, single monthly allowance, employment, return to the liberated territories and other issues.
At the reception of the chairman of the committee, the appeals of the citizens, most of whom are internally displaced, were heard and recorded accordingly. They were informed that the issues raised will be investigated and resolved in accordance with the legislation.