Deputy chairman of the State Committee made a speech at the international webinar
Mətbuat xidmətinin məlumatı
27 MAY, 2022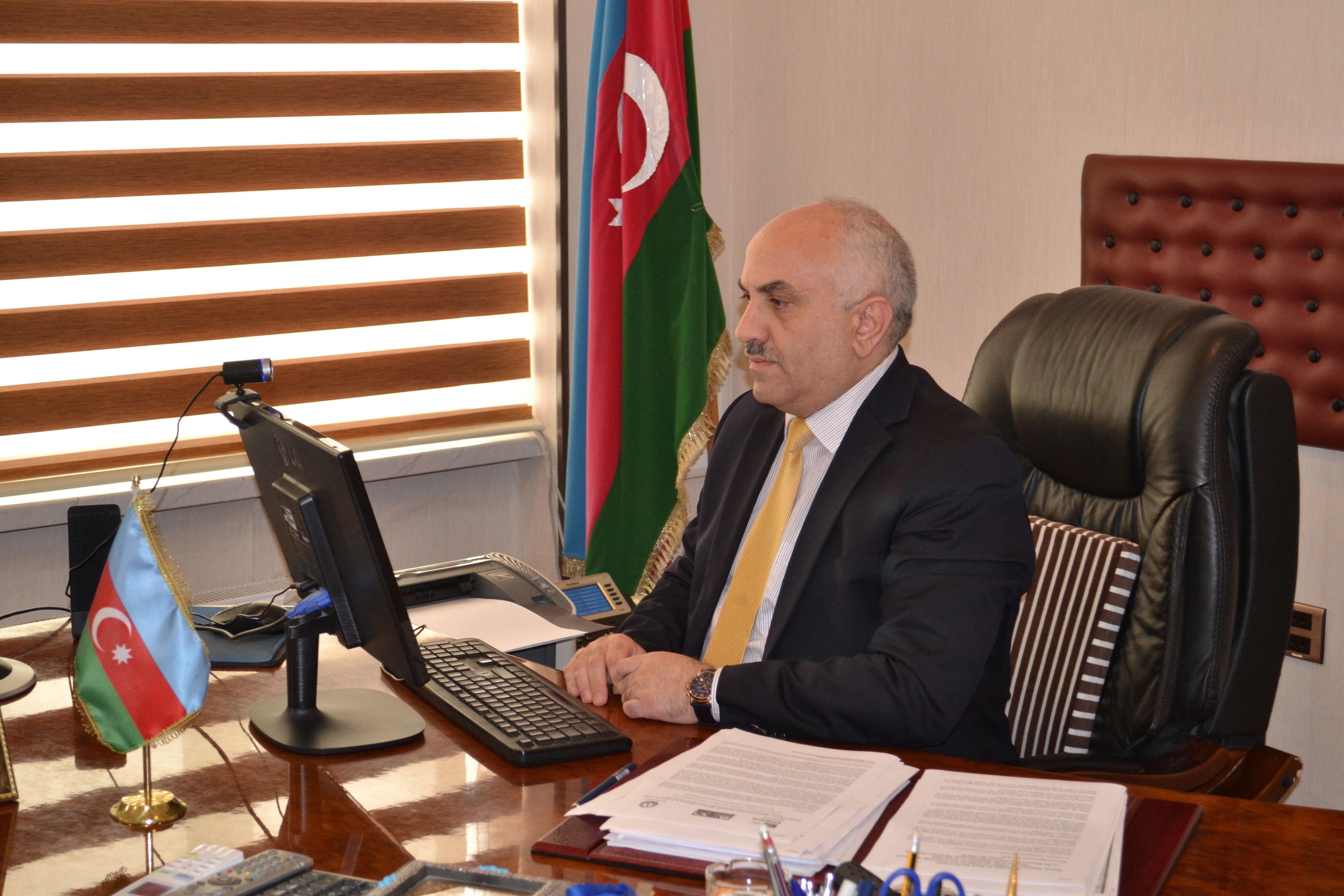 Fuad Huseynov Deputy Chairman of the State Committee on Affairs of Refugees and Internally Displaced Persons made a speech on the webinar on "gender discrimination in crisis conditions, elimination of inequalities in training and teaching-an example of Azerbaijan".
The main purpose of the international webinar, co-organized by the embassy of the Republic of Azerbaijan to the Federal Democratic Republic of Ethiopia, UNESCO office in Addis Ababa and Azerbaijan's National Commission under UNESCO, was to share our country's experience in the field of gender equality with African countries.
Deputy Chairman of the State Committee Fuad Huseynov gave information about the problem of refugees and internally displaced persons as a result of the aggressive and deportation policy of Armenia in Azerbaijan and the state policy implemented to solve their problems. It was noted that the instructions given by President Ilham Aliyev to improve the housing and living conditions of our compatriots of this category and increase their material well-being are being implemented in a consistent manner. It was noted that first vice-president Mehriban Aliyeva always pays attention and care to IDPs.
It was noted that the issue of gender equality is also taken into consideration in each normative legal act on the solution of social problems of Internally Displaced Persons. Women are given the right to benefit from the concessions and privileges applied in housing, employment, benefits, education and health fields along with men. At the same time, an opportunity has been created for the IDPs to receive education and benefit from the concessions applied in this field. Teaching staff of educational institutions and schools operating in these districts during the period of occupation of the territories of Azerbaijan for about 30 years continued their activity in the cities and regions temporarily settled by IDPs.
Participants of the webinar were informed that in September 2020, Azerbaijan restored its territorial integrity after a historic victory in the Patriotic War. Conditions have been created for former IDPs to return to their ancestral lands. The voluntary, safe and dignified return of IDPs will be carried out after the mine clearance of the territories, the establishment of communication and communication lines and infrastructure. During the survey conducted among IDPs before the big return, attention is paid to the issue of gender equality, gender and age-related needs, and the opinions of both women and men are studied in connection with the solution of issues such as education and employment. This will also have a positive effect on the satisfaction of their individual desires.
At the end, it was noted with confidence that as a result of the policy carried out under the leadership of the head of state, Azerbaijan will present a new secular model for post-conflict rehabilitation and reintegration in the coming years.
The webinar continued with the speeches of the participants of the event.