USAID will implement a project on returning IDPs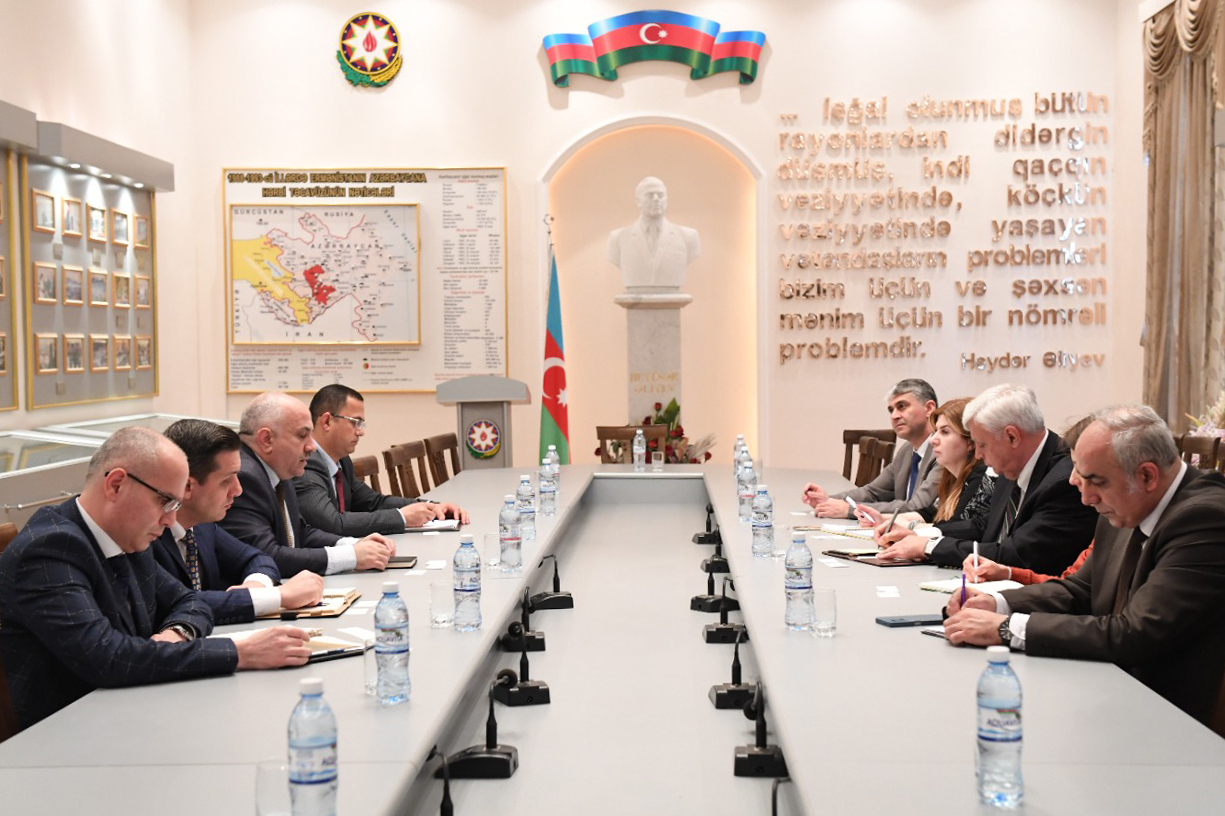 A meeting was held at the State Committee for Affairs of Refugees and IDPs with a delegation led by Mark Grabb, the U.S. Agency for International Development's (USAID) Social Engagement Support (SES) Project Manager.
Deputy Chairman of the State Committee Fuad Huseynov spoke about Armenia's policy of aggression and deportation against Azerbaijan, the resulting problem of refugees and IDPs, measures taken to address the social problems of this category of people. It was noted that as one of the priorities of President Ilham Aliyev's social policy, great works have been done to improve the living conditions of IDPs and increase employment.
It was noted that First Vice President Mehriban Aliyeva also paid special attention and care to people suffering from the war, including IDPs.
It was noted that after the 44-day war, conditions have been created for the return of IDPs to their native lands - the territories liberated from occupation. At present, measures are being taken to clear the territories of mines and reconstruct communication lines. Ensuring safe and comfortable living and sustainable settlement of IDPs is the most important task.
USAID's Social Engagement Support (SES) Project Manager Mark Grabb informed about the project. He said the goal of the project is to improve the knowledge and skills of citizens and civic groups to organize effective interaction with the government in development-based joint initiatives. Before the return of IDPs to the territories liberated from occupation, the next events under the project will be held with the participation of IDPs. The needs of IDPs will be analysed to update the project database. Afterwards, joint trainings with government agencies and organizations will be held to support the employment of IDPs.
Khamis Seyranov, who was involved in the mentoring program at the State Committee as the winner of the "Rise" competition, also attended the meeting.