Reception of citizens was held in the State Committee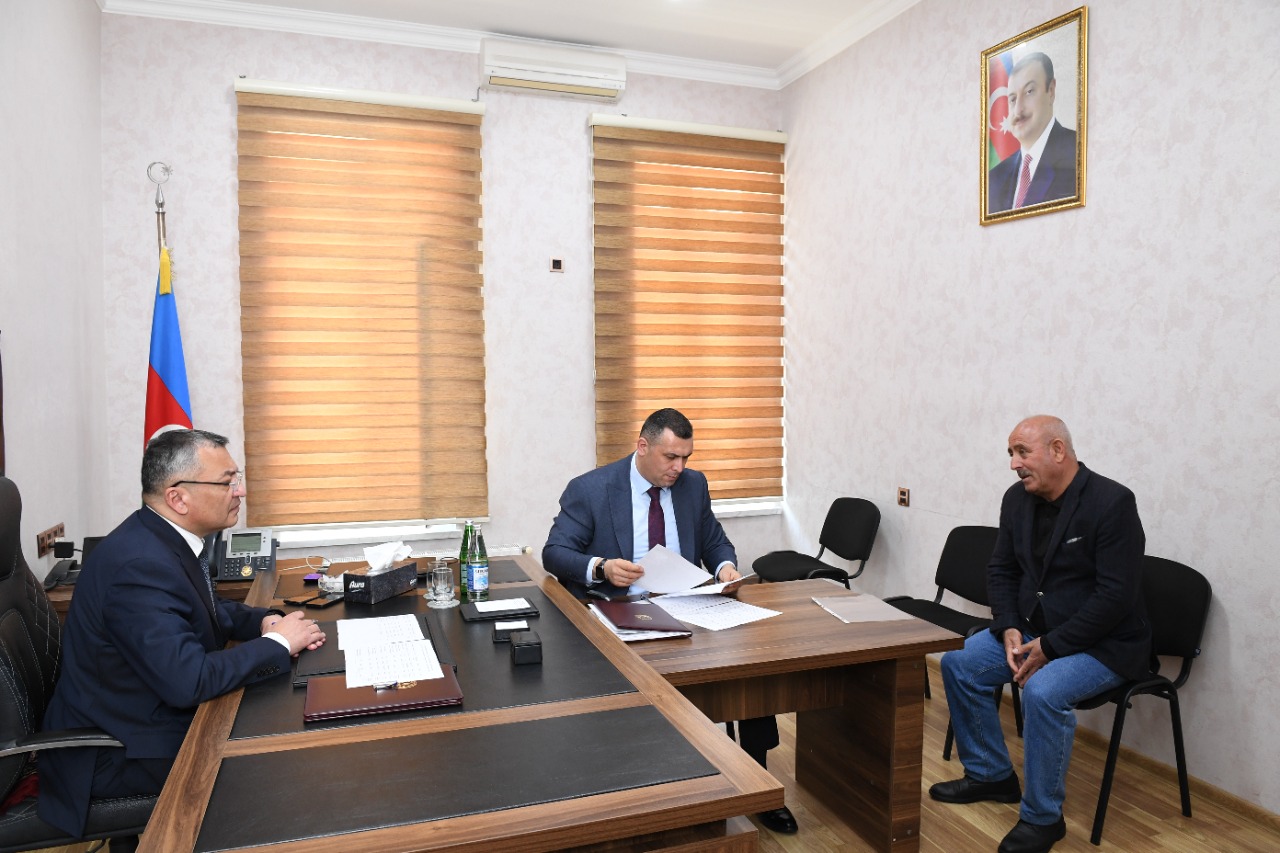 Reception of citizens was held at the State Committee for Affairs of Refugees and Internally Displaced Persons.
President Ilham Aliyev has defined attention and sensitivity to appeals of citizens with special needs for social protection, including IDPs as an important and urgent task of all government agencies. It was brought to the attention that the first vice-president Mrs. Mehriban Aliyeva pays special attention to the solution of education, health and other humanitarian problems of people of this category.
Chairman of the State Committee Rovshan Rzayev received citizens individually. It was noted that, large-scale reconstruction and restoration works are under way in all the liberated territories. For about 30 years, the occupied districts have been completely destroyed, cities and villages are being reconstructed. Residential areas for IDPs are also being built on the liberated territories, and work in this field will be accelerated in the coming years. First of all, families living in difficult conditions will be provided with a phased return of IDPs.
The appeals of the citizens were heard at the reception and registered in the appropriate order and formalized. They were informed that the issues raised will be investigated and resolved in accordance with the legislation.