Young employees of the State Committee were presented NAP (New Azerbaijan Party) membership cards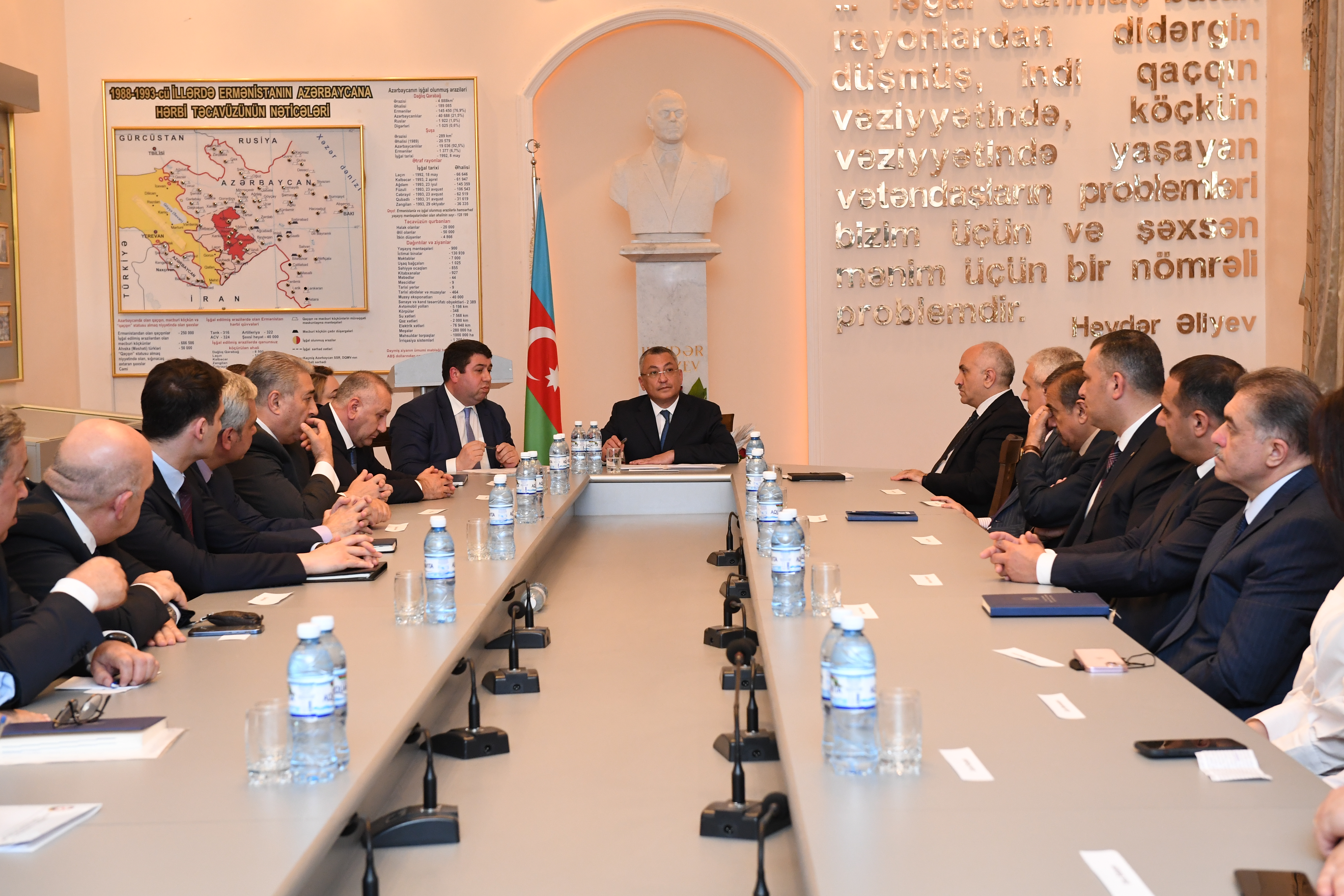 The General Meeting of the territorial party organization "129 Tbilisi Avenue" of the Yasamal District of the New Azerbaijan Party (NAP) was held at the State Committee for Affairs of Refugees and Internally Displaced Persons of the Republic of Azerbaijan. Chairman of the State Committee Rovshan Rzayev, chairman of the NAP Yasamal District Organization Bakhtiyar Nabiyev and employees of the committee attended the meeting.
The chairman of the committee spoke about the honorary development path of the New Azerbaijan Party, which was established under the chairmanship of national leader Heydar Aliyev. He stressed that the party led by President Ilham Aliyev today has great trust and confidence in the society.  Noting the important role of the NAP established under the leadership of great leader Heydar Aliyev in the development of our country in all spheres in the early 1990s, when Azerbaijan was in a difficult situation, the chairman of the committee noted the historical achievements and victories of Azerbaijan as a result of the successful policy of President Ilham Aliyev.
Chairman of the NAP Yasamal district organization Bakhtiyar Nabiyev noted that the New Azerbaijan Party, founded by great leader Heydar Aliyev, is making significant progress today under the leadership of the head of our state Ilham Aliyev, further enriching its ranks in terms of quantity and quality. He noted the role of regional and territorial party organizations in the implementation of the tasks set by the NAP and the importance of their organized and active activities.
Membership cards were given to 12 young employees of the committee who became members of the party at the event.
Rovshan Rzayev, Chairman of the State Committee for Affairs of Refugees and IDPs and Bakhtiyar Nabiyev, Chairman of  NAP Yasamal District organization presented the cards and wished success to new members.
Young employees admitted to party membership in the event said that today will remain a very significant event in their lives. It is a great responsibility and honor to be a member of the New Azerbaijan Party, the Development and Modernity Party.