Chairman of the State Committee received citizens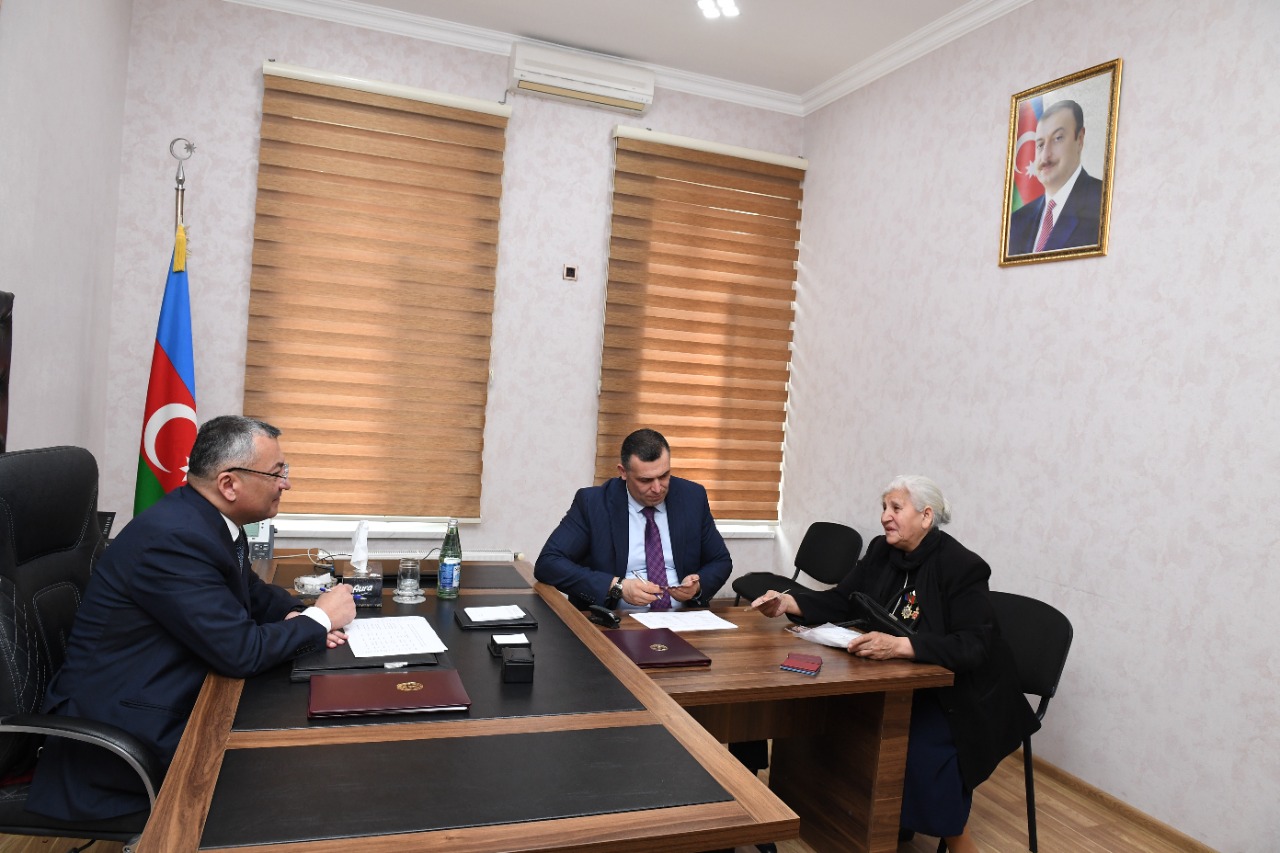 On May 10, Chairman of the State Committee for Affairs of Refugees and IDPs Rovshan Rzayev met with citizens registered for the reception on a priority basis.
The Great Leader Heydar Aliyev, whose 99th birth anniversary we are celebrating today, laid the foundation of a systematic state policy in the field of work with refugees and IDPs.
Continuing this policy, President Ilham Aliyev always pays attention and care to IDPs, preparations are being made for their return to their homeland, security measures are taken, and infrastructure projects are being implemented in the liberated areas for this purpose. It was noted that First Vice President Mehriban Aliyeva monitors the settlement of related issues to IDPs and is particularly sensitive to their appeals.
It was noted that to date, measures have been taken to improve their housing and living conditions of IDPs in the areas temporarily settled. After the victory in the Patriotic War, new realities emerged. After that, apartments for IDPs will be built in the liberated areas, and they will gradually return to their homeland. At present, the construction of new residential areas is underway, and the relevant infrastructure is being created in Zangilan, Fuzuli, Aghdam regions, as well as in Shusha.
Most of the citizens received individually by the Chairman of the Committee were IDPs. Their appeals were mainly related to the improvement of housing and living conditions, utilities, status, a single monthly allowance, employment, return to the liberated territories and other issues. Citizens were told that their appeals and issues will be investigated and resolved in accordance with the legislation.