Training on "Government support mechanisms for farmers" was held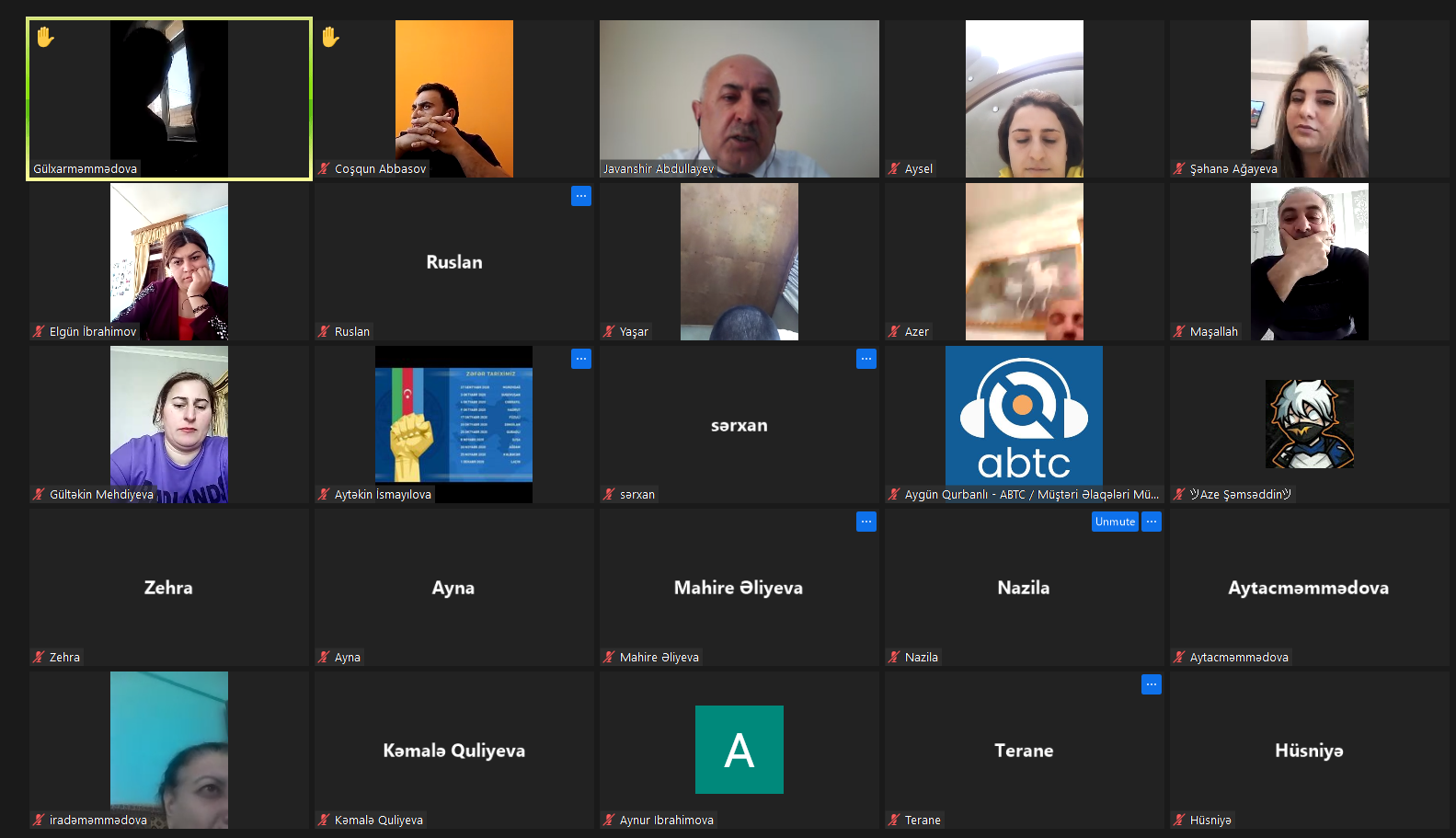 On April 15, the first online training for IDPs was held with the joint organization of the State Committee for Affairs of Refugees and IDPs of the Republic of Azerbaijan and the Azerbaijan Bank Training Center (ABTC) and the financial support of the Central Bank.
About 100 IDPs participated in the training on "Government support mechanisms for farmers". The training lasted for 3 hours.
The head of ABTC, trainer Javanshir Abdullayev informed the participants about the provision of loans, funds spent on agricultural products, ways to obtain loans from the state in the field of agriculture and other support mechanisms for farmers. At the same time, recommendations were made on how the proper use of state loans by farmers can be beneficial for their business.
The second part of the training consisted of questions and answers. Javanshir Abdullayev answered numerous questions of the participants. Javanshir Abdullayev also noted that IDPs showed great interest in the training and could benefit from the information obtained.