The reception of the citizens was implemented in State Committee
Mətbuat xidmətinin məlumatı
30 March, 2022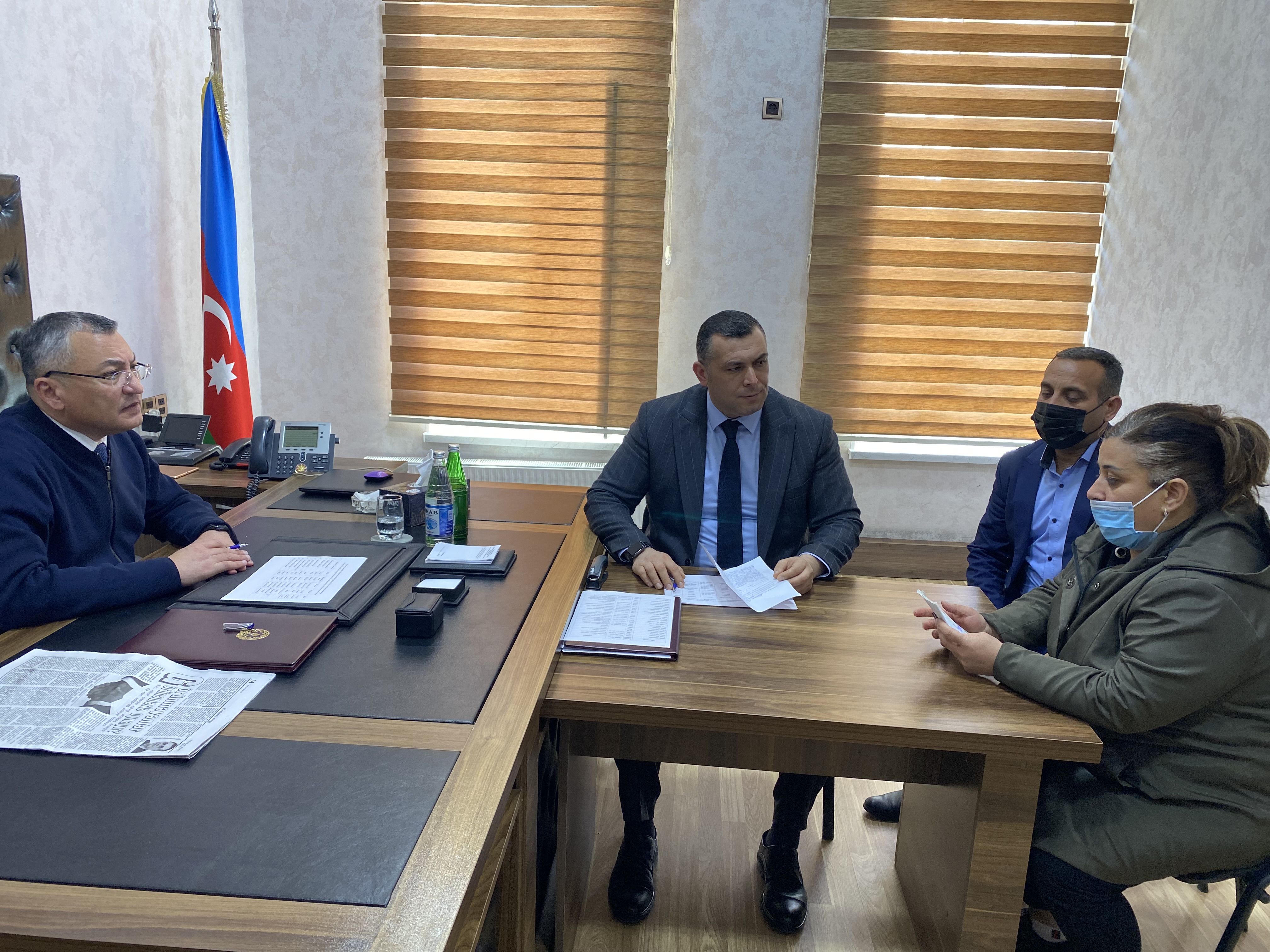 The reception of the citizens was implemented in State Committee for Affairs of Refugees and IDPs.
The President Ilham Aliyev has defined the attention and sensitivity to the appeals of the citizens with special needs for social protection, including IDPs as important and urgent task of all the government institutions. It was noted that the first vice-president Mrs. Mehriban Aliyeva pays special attention to the solution of education, health and other humanitarian problems of the people of this category.
Rovshan Rzayev, the chairman of State Committee, implemented individual reception of the citizens. He informed the citizens of the status of implementation of the instructions given by the head of state on restoration of liberated territories, preparation of the IDPs for the return to their native lands. He declared that residential areas for the IDPs are being built only on liberated territories and the works in this field shall be accelerated in the coming years. Within gradual return process those who live in the most difficult conditions in temporary settlements shall be moved to new apartments first of all.
The appeals of more than 30 citizens were heard, correspondingly registered and formalized during the reception. They were informed that the problems raised shall be investigated and resolved in accordance with the legislation.