A meeting with German international law expert was held at State Committee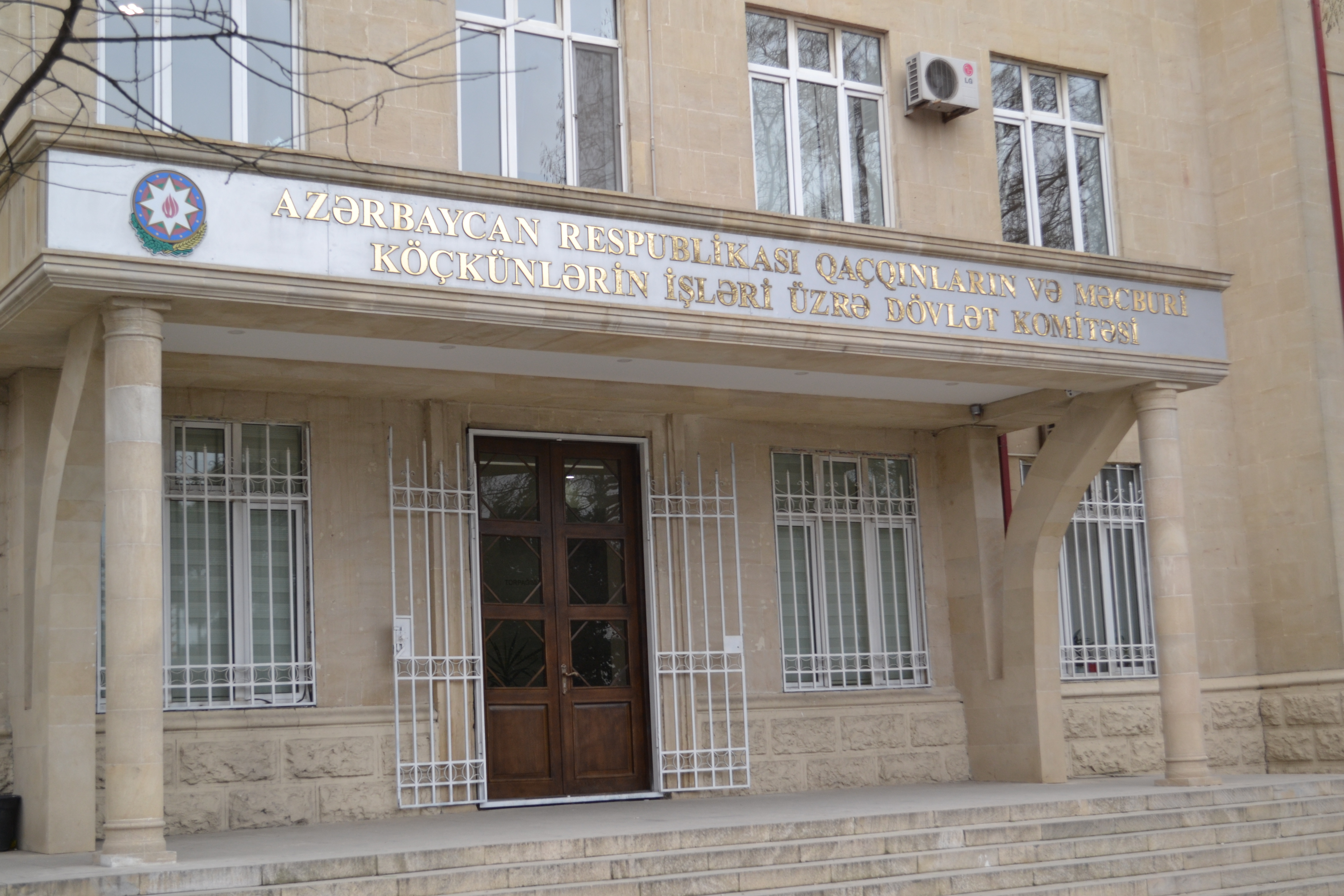 A meeting with Hans Joachim Hainze, a Professor of the Peace Research and International Humanitarian Law Institute of Bochum University in Germany was held at State Committee for Affairs of Refugees and IDPs.
The Chairman of State Committee, Rovshan Rzayev, noted that the attention was paid to the refugees and IDPs as one of the priorities of social policy implemented in our country under the leadership of the President Ilham Aliyev, that the First vice -president Mehriban Aliyeva paid special attention to the solution of the problems of the people of this category. Then he also informed the guest of the situation formed after the liberating our lands. At the same time, it was emphasized that the research and published works of German scientist had played important role in bringing the truth about the situation in the South Caucasus to the world community.
Broad exchange of views was held at the meeting related to the restoration and construction works performed on liberated territories, return of the IDPs to their native lands and reintegration process, legal matters arising related to it and proposals on the improvement of existing legislation based on international regulations.
H.Y.Hainze expressed gratitude for warm reception and interesting conversation and said that he had come to our country to implement the research related to the challenges of the post-conflict period and legal consequences of the occupation, and these researches were of great importance in objective awareness of international community.
The Deputy Chairman of State Committee Fuad Huseynov, chairman advisor Nasimi Narimanov, chief of Legal and HR Department Ziya Mammadov, chief of the Employment sector Kamran Aghamaliyev and editor-in-chief of "Vatan sesi" newspaper Elshan Aliyev attended the meeting.
It should be noted that professor H.Y.Hainze is also a lecturer at German Diplomatic Academy under the Ministry for Foreign Affairs of Germany. His monograph on Armenia's territorial claims to Azerbaijan was published in German in 2016 and his legal opinion on UN resolutions adopted in 1993 was published in English in 2020.