A meeting was arranged with a French historian in the State Committee
Görüşlər
01 February, 2022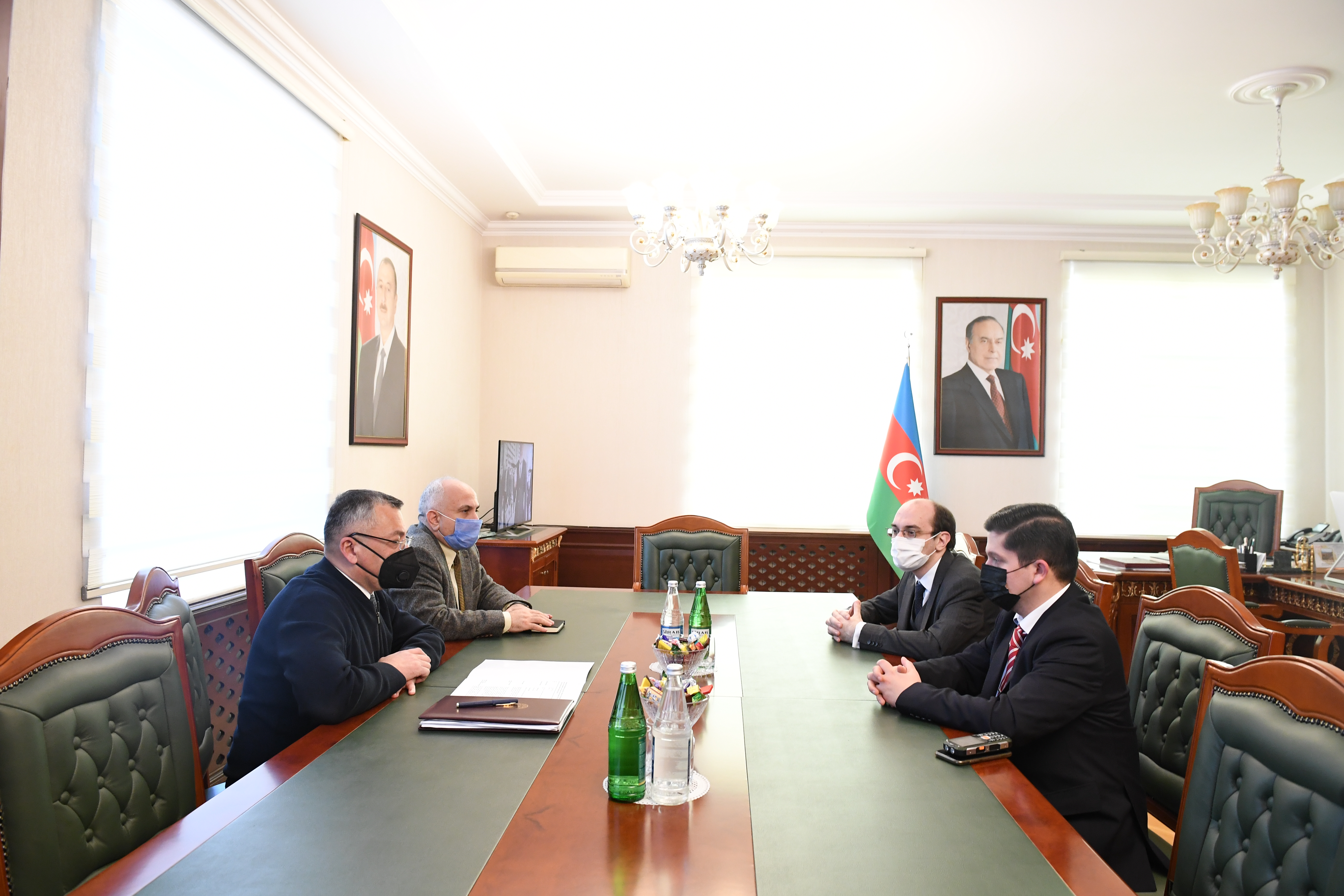 Chairman of the State Committee for Affairs of Refugees and Internally Displaced Persons Rovshan Rzayev received Maxime Gauin, a French historian and political expert.
The visitor was informed in detail on challenges faced by Azerbaijani people who became an IDP as a result of Armenia's deportation and occupation policy in 1988-1993, measures taken by our state to solve their problems. It was noted that people from this category were always provided with attention and care as a priority of President Ilham Aliyev's social policy. It was stated that the First Vice President Mrs. Mehriban Aliyeva took necessary measures to improve housing and living conditions of IDPs, to expand education opportunities and to protect their health.
The visitor was informed on realities emerged after the 44-day Patriotic War, as well as restoration and construction works and necessary actions for mine clearance, safe and sustainable settlement were carried out in liberated territories. It was stated that even non-military territories mined by Armenia endangered lives of citizens and delayed the return process. It was noted that the return process to be carried out voluntarily shall start only after ensuring safe and proper living conditions in such areas. According to President's instructions, now government agencies cooperate to solve these issues.
The French historian and political expert Maxime Gauin informed on the purpose of his visit.
Issues of mutual interest were discussed at the meeting.