A meeting was held with analysts from the United Kingdom at the State Committee
Görüşlər
08 December, 2021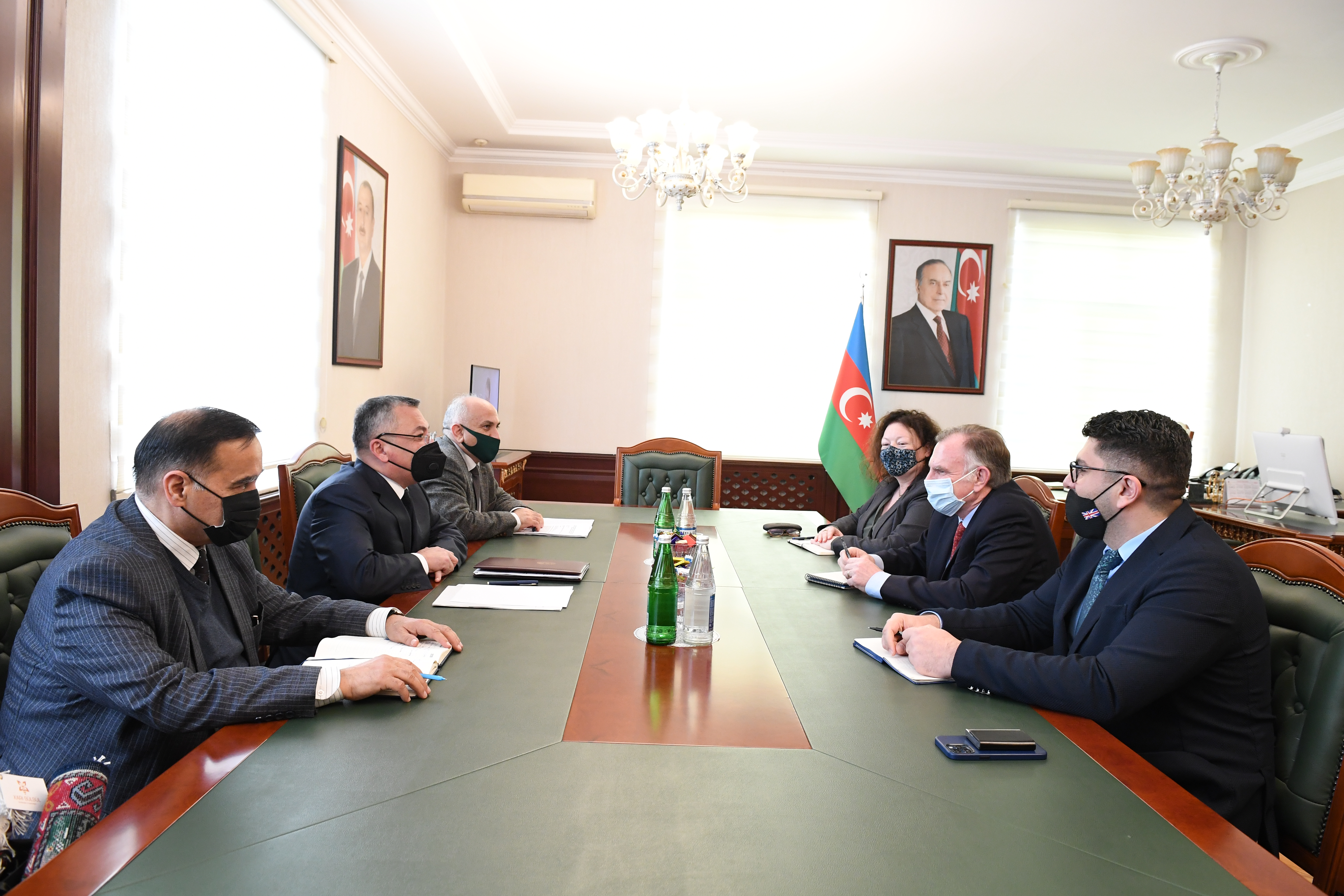 On December 8, Chairman of the State Committee for Affairs of Refugees and Internally Displaced Persons Rovshan Rzayev met with Ryan Grist and Helen Krieger-Alice Mackenzie, experts from the Joint Analysis of Conflict and Stability (JACS) Group of the United Kingdom.    
The guests were informed in detail about the causes of the problem of refugees and IDPs in Azerbaijan, the state policy pursued to address this problem, as well as the activities of the committee. It was noted that President Ilham Aliyev pays particular attention to the social protection of IDPs, improving their living conditions, increasing employment, and the initiatives of First Vice President Mrs. Mehriban Aliyeva in this area are of great importance. It was stated that the Azerbaijani government began extensive rehabilitation and reconstruction work in the territories kept occupied by Armenia for nearly 30 years and liberated as a result of the 44-day war last year.     
Support of the UK for security and demining in the liberated territories was highly appreciated, which served to further strengthen relations between our countries based on mutual trust.       
British analyst Ryan Grist said he was pleased with the visit to Azerbaijan and highly appreciated the end of the conflict and the ongoing rehabilitation and reconstruction work in the liberated territories. The questions of guests on the goals set during the post-conflict period and peaceful coexistence in the former conflict zone were answered. In addition, opportunities for cooperation in this field were touched upon, views were exchanged and other issues of mutual interest were discussed.