Chairman of the State Committee met with the Secretary General of the International Federation of Red Cross and Red Crescent Societies
Görüşlər
07 December, 2021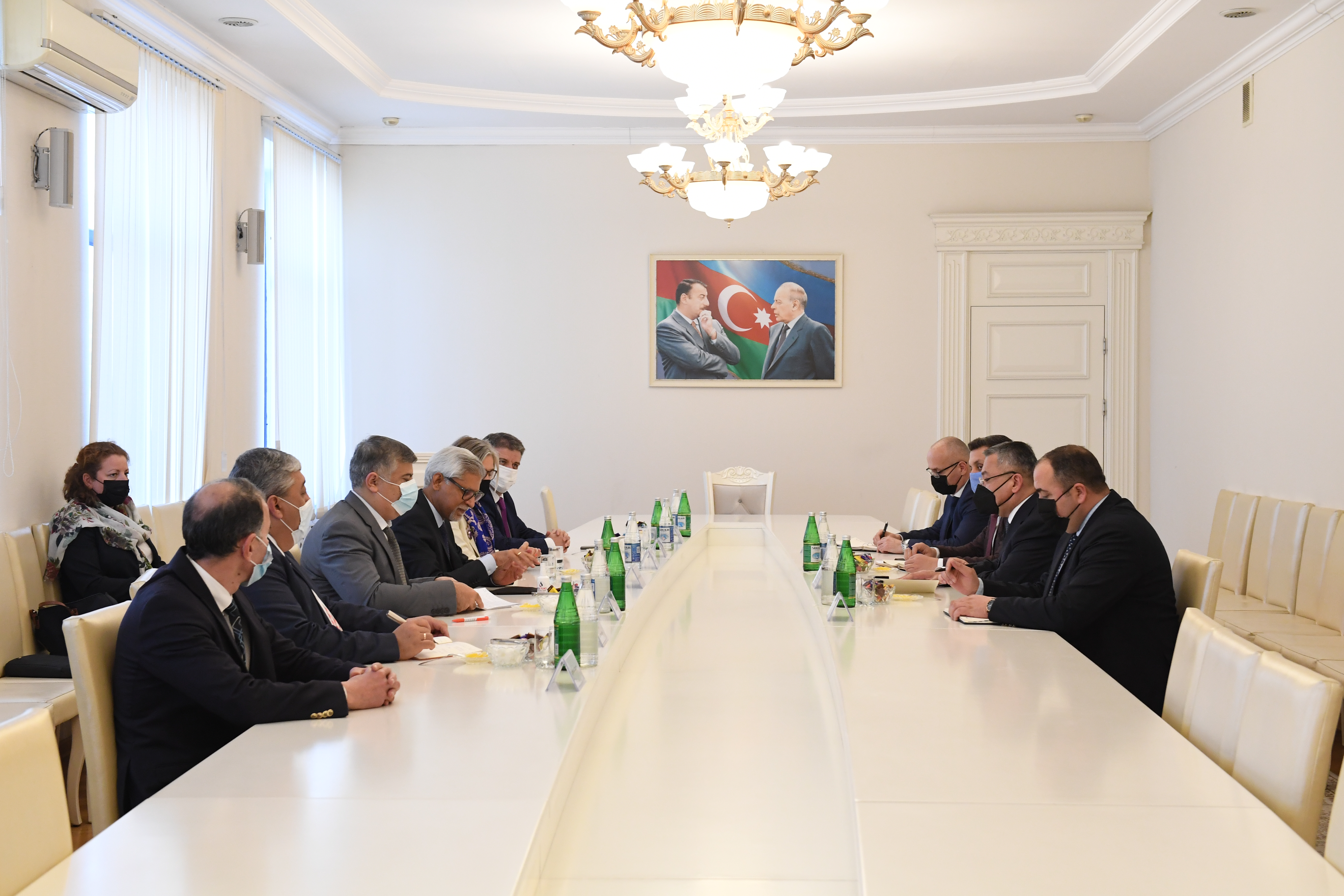 Chairman of the State Committee for Affairs of Refugees and Internally Displaced Persons Rovshan Rzayev met with the delegation led by Secretary General of the International Federation of Red Cross and Red Crescent Societies Jagan Chapagain.           
The guests were informed in detail about the history and activities of the State Committee, the state policy in the field of work with refugees and IDPs in our country, the purposeful measures taken to address the problems of people from this category for nearly thirty years.   
It was noted that President Ilham Aliyev identified addressing the problems of refugees and IDPs as one of the priorities of social policy, and First Vice President Mrs. Mehriban Aliyeva pays particular attention to the solution of educational, health and other humanitarian problems of people from this category. It was underlined that the state is taking important measures to return IDPs to their homes in a safe, voluntary and dignified manner.    
During the conversation, they talked about mine safety awareness trainings initiated and organized by the State Committee for Affairs of Refugees and IDPs with the support of Azerbaijan Red Crescent Society (ARCS) and International Committee of the Red Cross (ICRC). Opportunities for expansion of cooperation between the State Committee and International Committee of the Red Cross were touched upon, and issues of mutual interest were discussed.
Jagan Chapagain thanked for the warm welcome and expressed his approval of the state policy on refugees and IDPs. He highly appreciated the creation of important socio-economic conditions for sustainable employment and residence of the IDPs returning to those territories. He said he will use all reasonable endeavors to further develop relations.  
Later, the guests got closely acquainted with the conditions of dormitories temporarily settled by IDPs at Lokbatan settlement, Garadagh district. At the end, they closely monitored the operation in Kharibulbul Training and Production Center located at Gobu Park-3 residential complex built for IDPs.