The State Committee met with the head of the EU Delegation to Azerbaijan
Görüşlər
17 November, 2021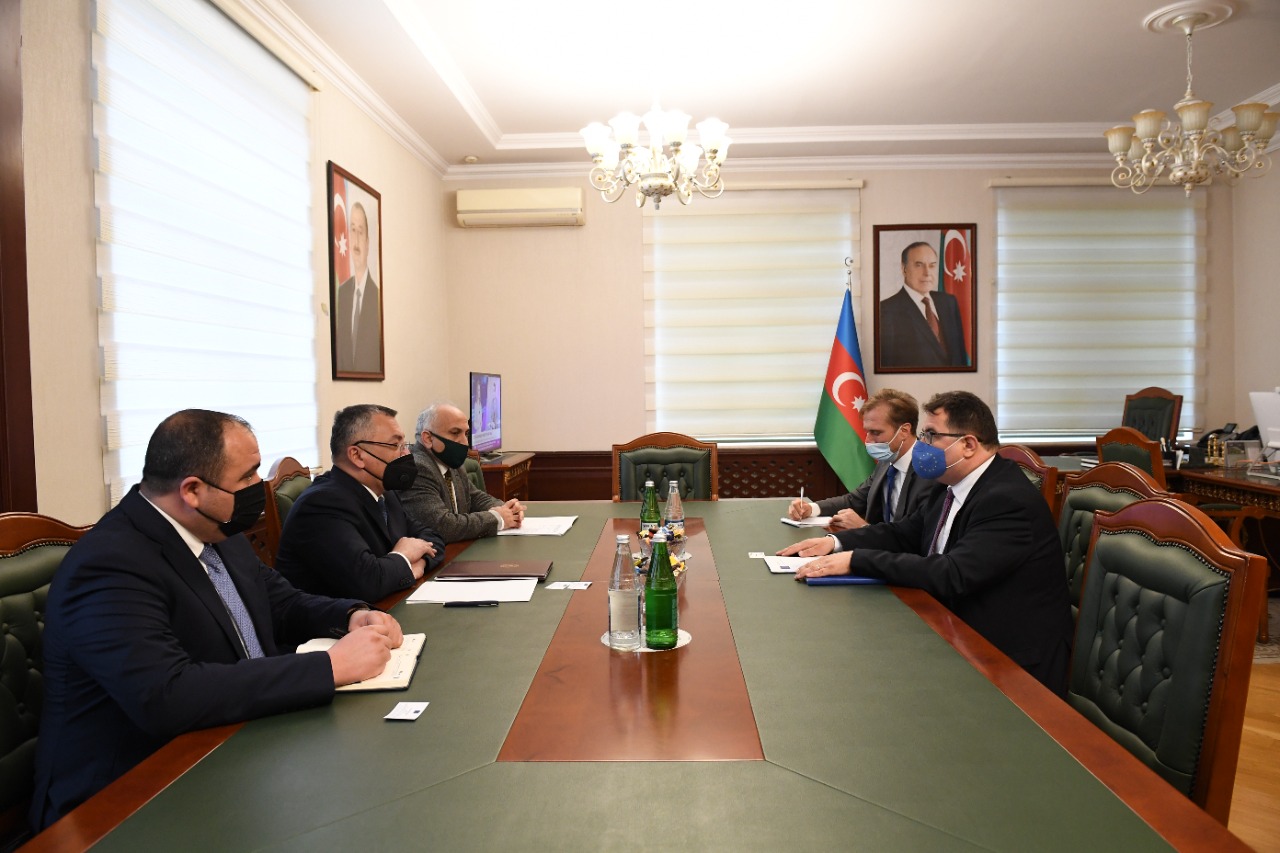 Chairman of the State Committee for Affairs of Refugees and Internally Displaced Persons Rovshan Rzayev met with newly appointed EU Representative in Azerbaijan Peter Michalko. 
Congratulating Peter Michalko on his appointment to a new and important position in our country, the Chairman of the State Committee wished him success in his work.   
The guest was informed about the main directions of the state policy implemented in the field of work with refugees and IDPs in our country under the leadership of President Ilham Aliyev. It was noted that particular attention is paid constantly to addressing their social problems. It was stated that First Vice President Mehriban Aliyeva treats in a sensitive and caring way to citizens of this category.      
It was underlined that the vast majority of IDPs want to return to the territories liberated from occupation last year - to their permanent residences. The voluntary return process will begin once security and decent living conditions are in place in those territories. Government agencies are currently working together to address related issues at the President`s instructions.
Views on various aspects of international practice in addressing issues related to refugees and IDPs, and the possibility of their application in our country were exchanged. 
Peter Michalko, Head of the EU Delegation to Azerbaijan, thanked for the warm welcome. He expressed regret that Azerbaijani citizens have been forced to live as refugees and IDPs for almost 30 years. Peter Michalko noted that he believes that refugees and IDPs will soon return to their native lands in a safe, voluntary and dignified manner.
Issues of mutual interest were discussed at the meeting.