A social action called "Zefer arzulari" (Victory wishes) was held
Tədbirlər
10 November, 2021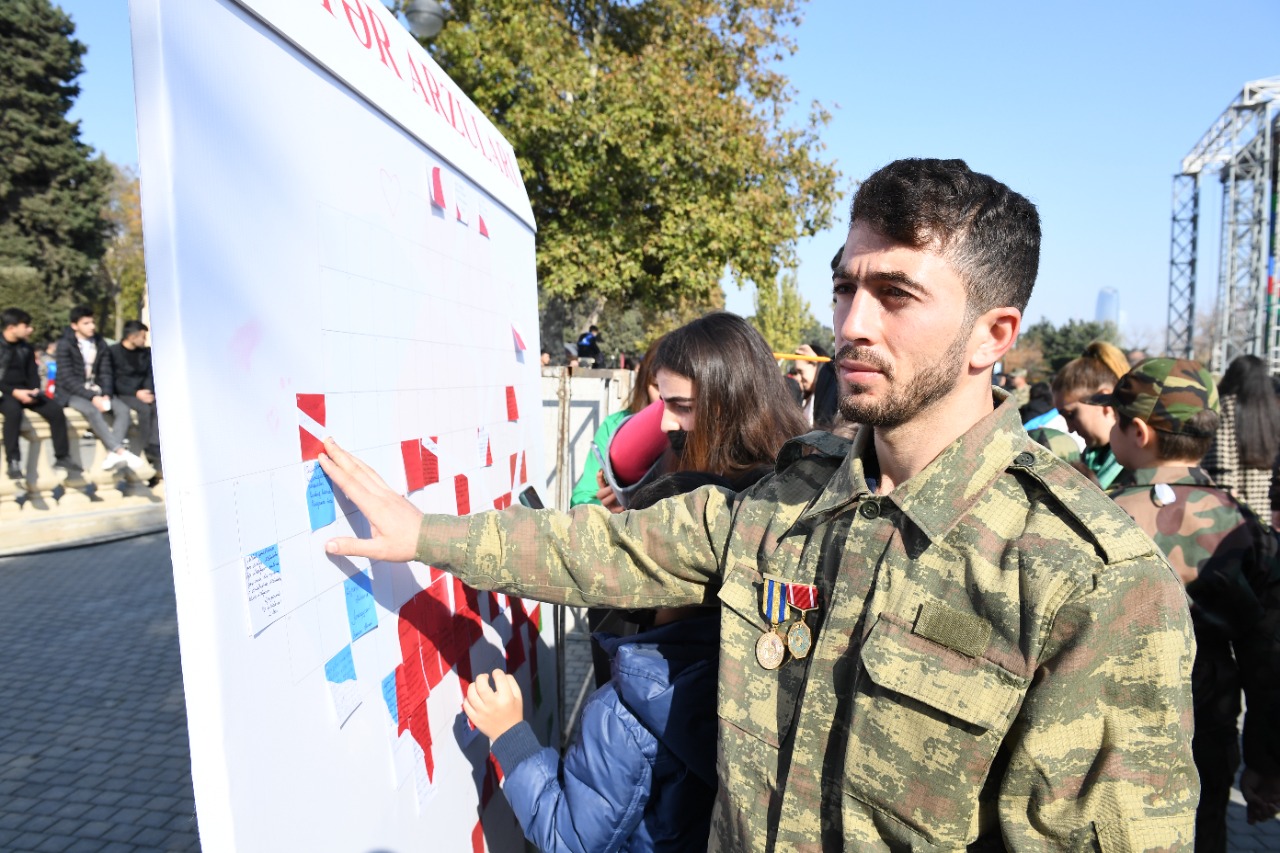 The brilliant victory of our brave army under the leadership of respected President, Triumphant Supreme Commander-in-Chief Ilham Aliyev in the autumn of last year is a source of pride for our people and a historic achievement of our independent statehood.  
The State Committee for Affairs of Refugees and Internally Displaced Persons of the Republic of Azerbaijan organized a social action "Zefer arzulari" dedicated to the glorious Victory. 
Deputy Chairman of the State Committee Fuad Huseynov stated that as a result of the "Iron Fist" counter-offensive operations carried out by the Azerbaijani Army in response to the provocations of the aggressor Armenia, our occupied territories were liberated, the country`s territorial integrity was restored and favorable conditions were created for IDPs to return to their homeland. The purpose of the social action is to demonstrate once again our unity and solidarity, which is one of the important factors in achieving the great Victory, express our gratitude to the President, Triumphant Supreme Commander-in-Chief Ilham Aliyev, the heroic Azerbaijani Army, war veterans giving our people the joy and pride of victory and pay tribute to our martyrs.
Other participants of the event also expressed their thoughts and feelings about Victory.
Well-known cultural and art figures, intellectuals, members of the families of martyrs, war veterans, public activists and citizens attended the event. They wrote their Victory wishes on small standard pieces of paper stuck on a fist-shaped stand. The image of "Iron Fist" against the background of the Azerbaijani flag appeared on the stand at the end of the event.