Information by press service
Mətbuat xidmətinin məlumatı
03 November, 2021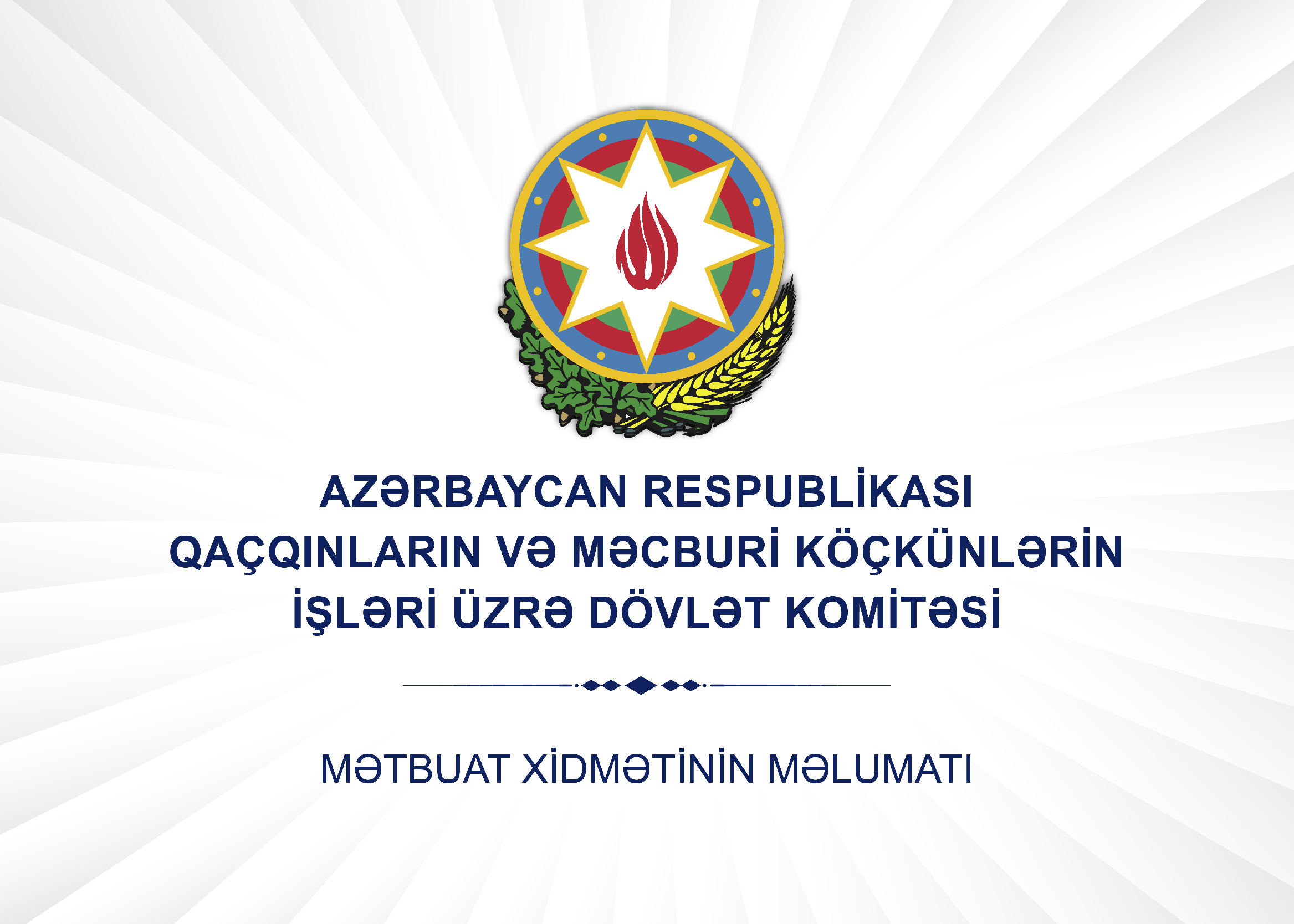 The foundation of a systematic state policy in the field of work with refugees and IDPs in Azerbaijan was laid by National Leader Heydar Aliyev. President Ilham Aliyev always pays attention to strengthening the social protection of IDPs. New settlements have been built for IDPs, and they have been provided with housing fairly and transparently. It was noted that the instruction given by First Vice President Mrs. Mehriban Aliyeva, who treats in a sensitive way to the problems of citizens with special needs for social protection, to relocate IDPs living in the most severe conditions and damaged buildings to new apartments was underway.
116 modern settlements have been built in various cities and regions of the country, along with Baku by now, to improve the housing and living conditions of IDPs. The settlements have been equipped with all necessary social and technical infrastructures. The housing and living conditions of more than 300,000 IDPs, i.e. more than 62,000 internally displaced families, have been improved.
The State Committee for Affairs of Refugees and Internally Displaced Persons is building a settlement for 1242 families in Sumgait. The settlement, construction of which began in mid-2021, is expected to be commissioned in mid-2022. As residential complexes built by the State Committee for IDPs living in severe conditions in 2019-2020 were given to participants of the Patriotic War, disabled people of Karabakh war, families of martyrs and disabled people on the instructions of President Ilham Aliyev, the settlement for 1242 families is also planned to be provided to the people of this category after being commissioned. 
New realities have been revealed, as well as preparations for the return of IDPs to their native lands have begun as a result of Armenia`s defeat by Azerbaijan and the liberation of its historical territories in the last fall. After the provision of security, communication, rehabilitation and reconstruction of housing, the relocation of IDPs to those territories will begin in accordance with international standards.