A meeting was held with a group of foreign journalists at the State Committee
Görüşlər
25 October, 2021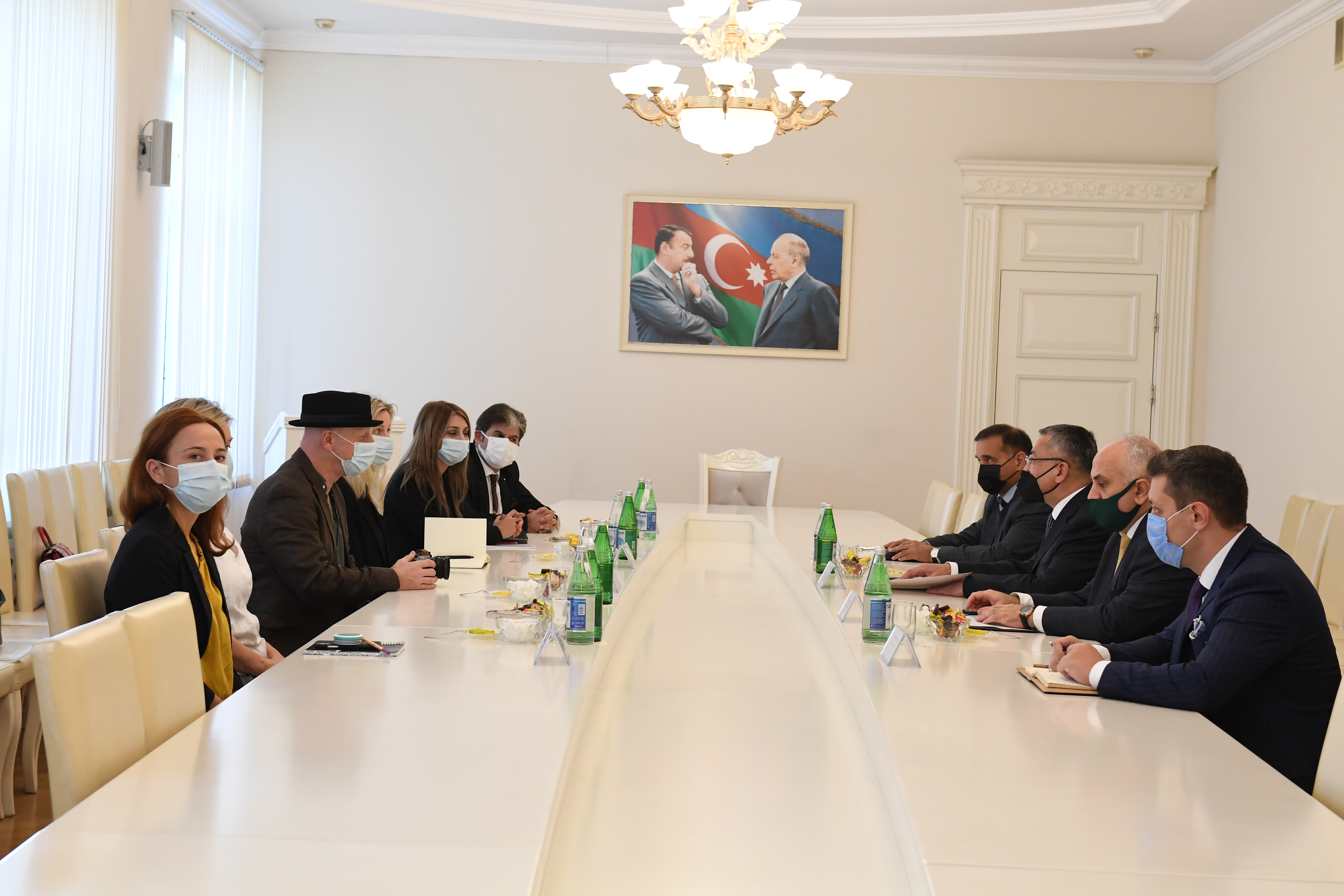 On October 25, the Chairman of the State Committee for Affairs of Refugees and Internally Displaced Persons of the Republic of Azerbaijan Rovshan Rzayev met with the media representatives of the Kingdom of Sweden visiting our country – Maria Bertell, Agneta Nordin, Deniz Merdol and Alf Michael Silkeborg.
The visitors were informed on the state policy carried out on the affairs with refugees and IDPs and activity of the committee. President Ilham Aliyev defined the solution of IDP issues as one of the priority areas of his social policy. The First Vice President Mrs. Mehriban Aliyeva pays special attention and care to IDPs and she is an initiator of several projects on the improvement of their living conditions.
The visitors were made aware of the current situation of liberated territories, security measures, restoration and construction works and preparation of IDPs for the return.
Swedish journalists said that they visited here to get acquainted with the post-conflict situation of our country and would go to liberated territories, as well as Barda and Ganja during the visit.