Deputy Chairman made a speech for diplomats
Mətbuat xidmətinin məlumatı
23 October, 2021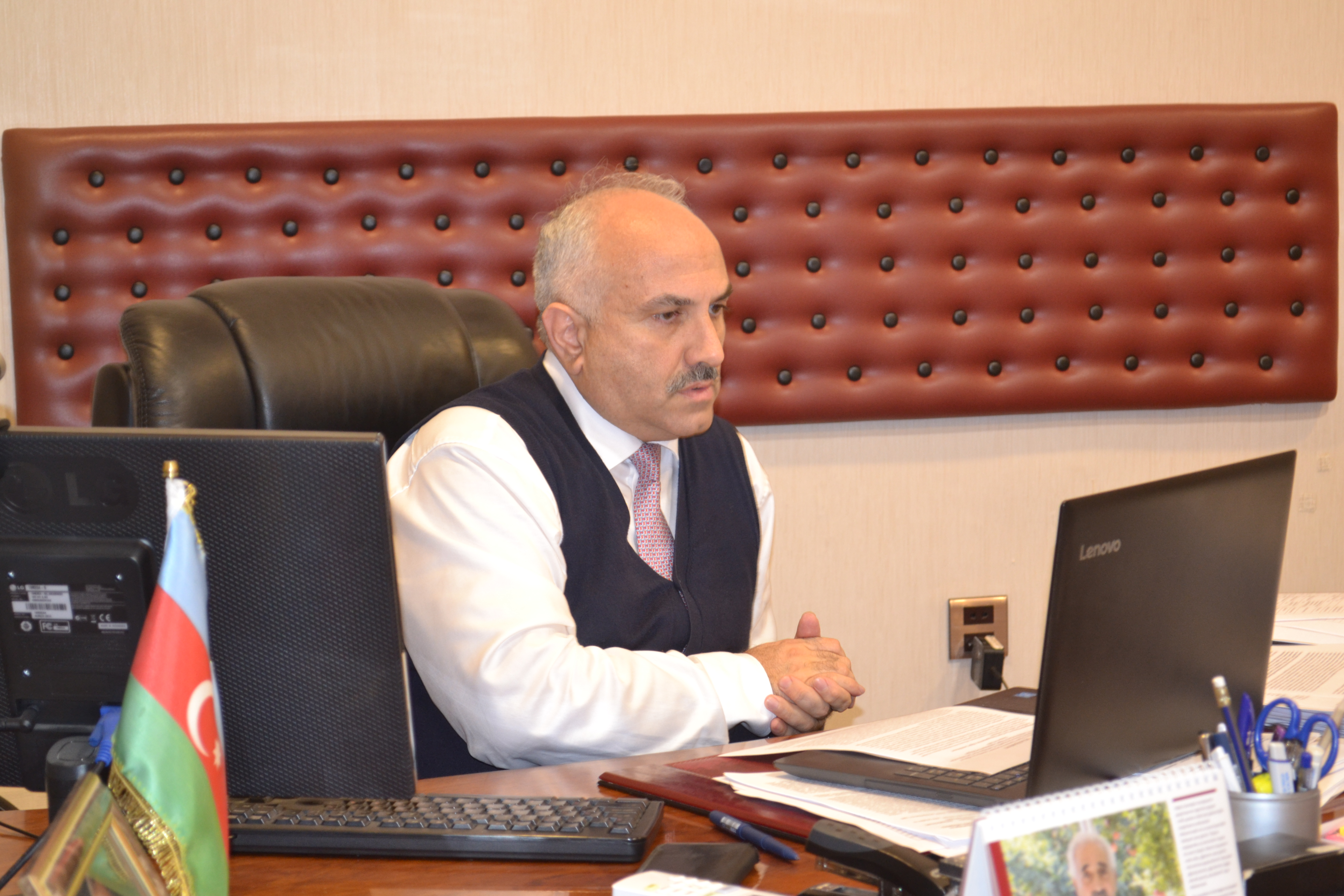 Deputy Chairman of the State Committee for Affairs of Refugees and Internally Displaced Persons of the Republic of Azerbaijan Fuad Huseynov made a speech for middle and high-ranking diplomats working in the Ministry of Foreign Affairs and diplomatic missions of our country, as well as about 80 participants, including other civil servants working in other government agencies.
The event was held at the initiative of ADA University and Ministry of Foreign Affairs.
Fuad Huseynov made a speech on "Long-term internal displacement and the long-awaited Return" at the event held on "The analysis of the conflict: The Second Karabakh War".
The restoration of Azerbaijan's territorial integrity and full implementation of the "Great Return" is the main duty of our state. So, the right of IDPs to return their homeland in a dignified, volunteer and safe manner recognized by the international law will be provided.
Then many questions of training participants were answered.