A meeting was held in the State Committee with newly appointed UN Resident Coordinator in Azerbaijan
Görüşlər
30 September, 2021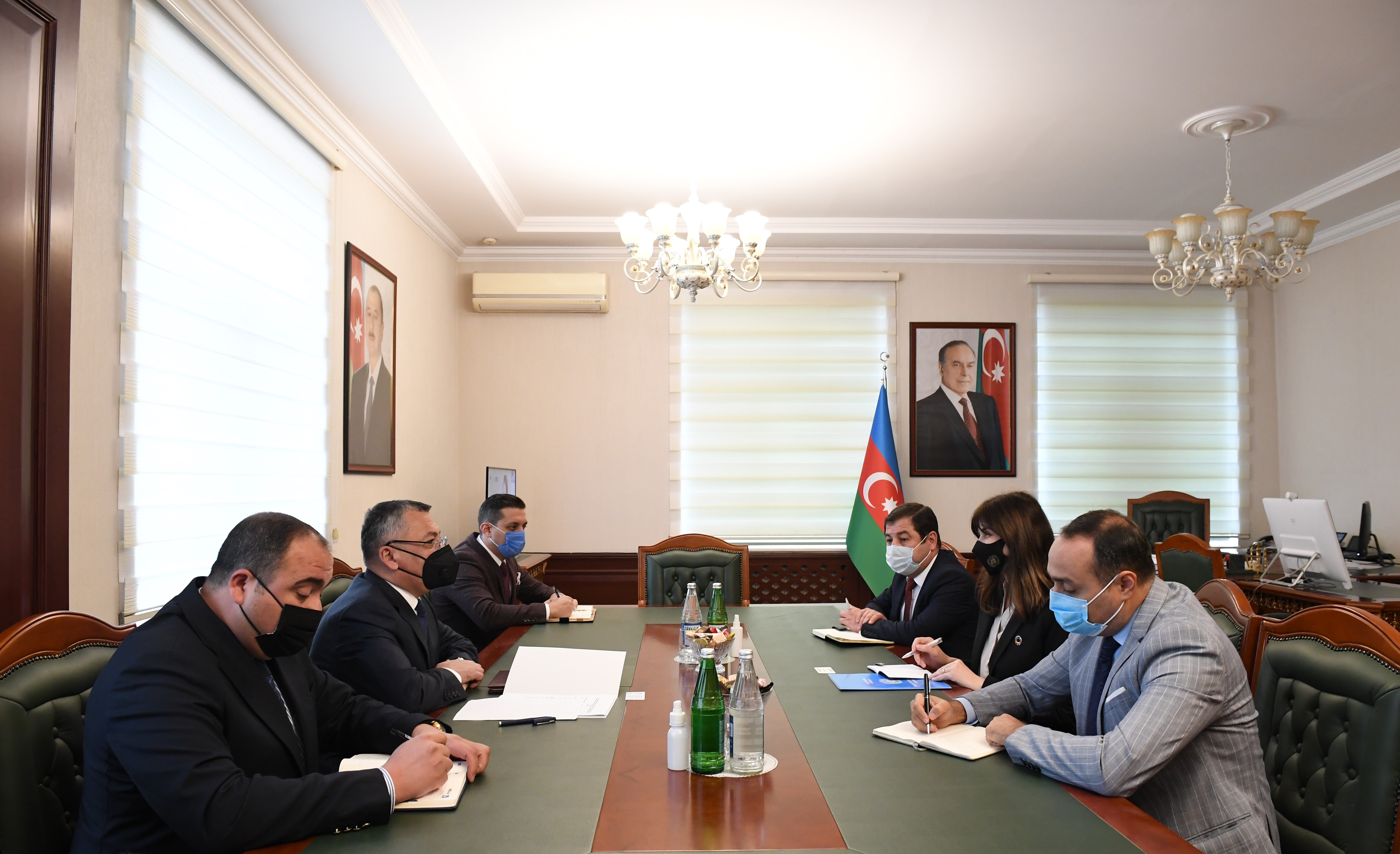 On September 30, Chairman of the State Committee for Affairs of Refugees and Internally Displaced Persons Rovshan Rzayev met newly appointed UN Resident Coordinator in Azerbaijan Vladanka Andreeva.
Chairman of the State Committee congratulated Vladanka Andreeva on the occasion of her new and important appointment in our country and wished her good luck in the new job.
It was stated that President Ilham Aliyev defined the solution of IDP issues as one of the priority areas of his social policy. The First Vice President Mrs. Mehriban Aliyeva also pays special attention and care to the solution of education and healthcare issues of IDPs and takes significant steps in this field. It was also noted that in the first years of former conflict between Armenia and Azerbaijan as a result of the support of international organizations, including the UN agencies provided on the basis the National Leader Heydar Aliyev's appeal, the humanitarian disaster had been prevented in our country.
It was stressed that modern infrastructure will be built in liberated territories; better settlements will be built for IDPs than in cities and regions temporarily settled by them. Cooperation with international organizations and joint actions with the UN agencies are of vital importance in the Return process.
UN Resident Coordinator in Azerbaijan Vladanka Andreeva thanked for the warm reception. It was noted that the cooperation between the UN agencies and the State Committee has been going on for more than 20 years: "We believe that this cooperation will go on further in the high level. I have worked with IDPs in Kosovo as my first experience. So I am sufficiently aware of IDP issues. I would like to note that actions made in liberated territories of Azerbaijan make everyone admired".
Finally, the exchange of views was done on repatriation and reintegration.