The State Committee held a meeting with a group of journalists from the Kingdom of Sweden
Görüşlər
20 September, 2021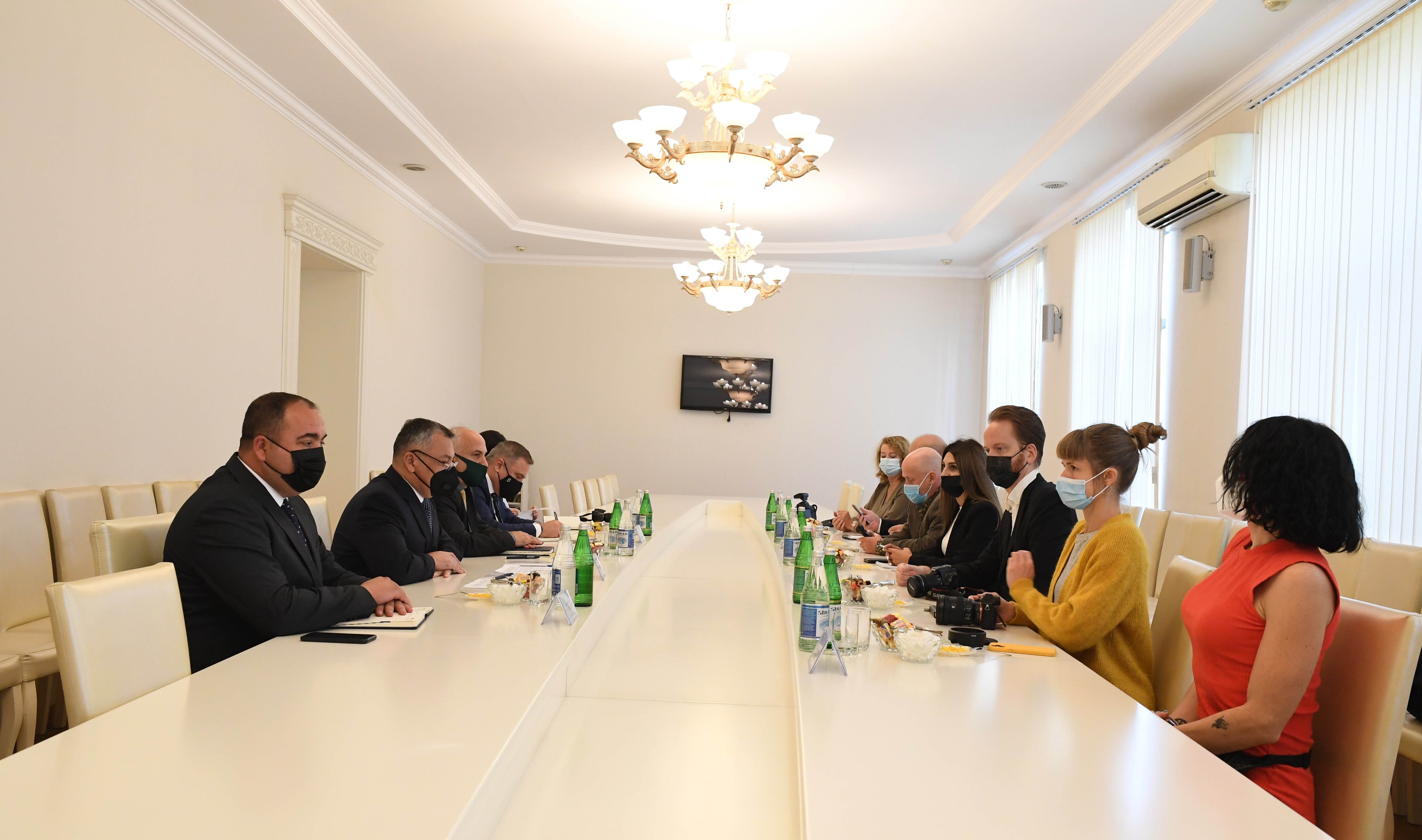 On September 20, Chairman of the State Committee for Affairs of Refugees and Internally Displaced Persons of the Republic of Azerbaijan Rovshan Rzayev met with the journalists from the Kingdom of Sweden Thomas Vederus, Sofia Rordam, Michael Strandberg and Christian Peterson (journalist) visiting our country.
The guests were informed in detail about the state policy implemented in our country in the field of work with refugees and IDPs. It was noted that the aggressor and occupier Armenia displaced about one million Azerbaijanis from their historical lands, committed numerous military crimes and caused great material and moral damage to our people for about thirty years. It was stated that purposeful work is being carried out to address the problems of refugees and IDPs under the leadership of President Ilham Aliyev. The initiatives of the First Vice President Mrs. Mehriban Aliyeva in this area are quite important and IDPs are very satisfied with it.
The guests were also informed about the liberation of our lands from occupation, the current situation in those areas, security measures and restoration and reconstruction work. It was underlined that the government continues to take all necessary measures to ensure the safe return of IDPs to their lands on a voluntary and dignified basis.    
Swedish journalists stated that they had come to get closely acquainted with the situation in the country during the post-conflict period and will visit the liberated territories within the trip.  
Views on issues of interests were exchanged, and the questions of guests were answered at the meeting.