A meeting with a group of foreign journalists was held at the State Committee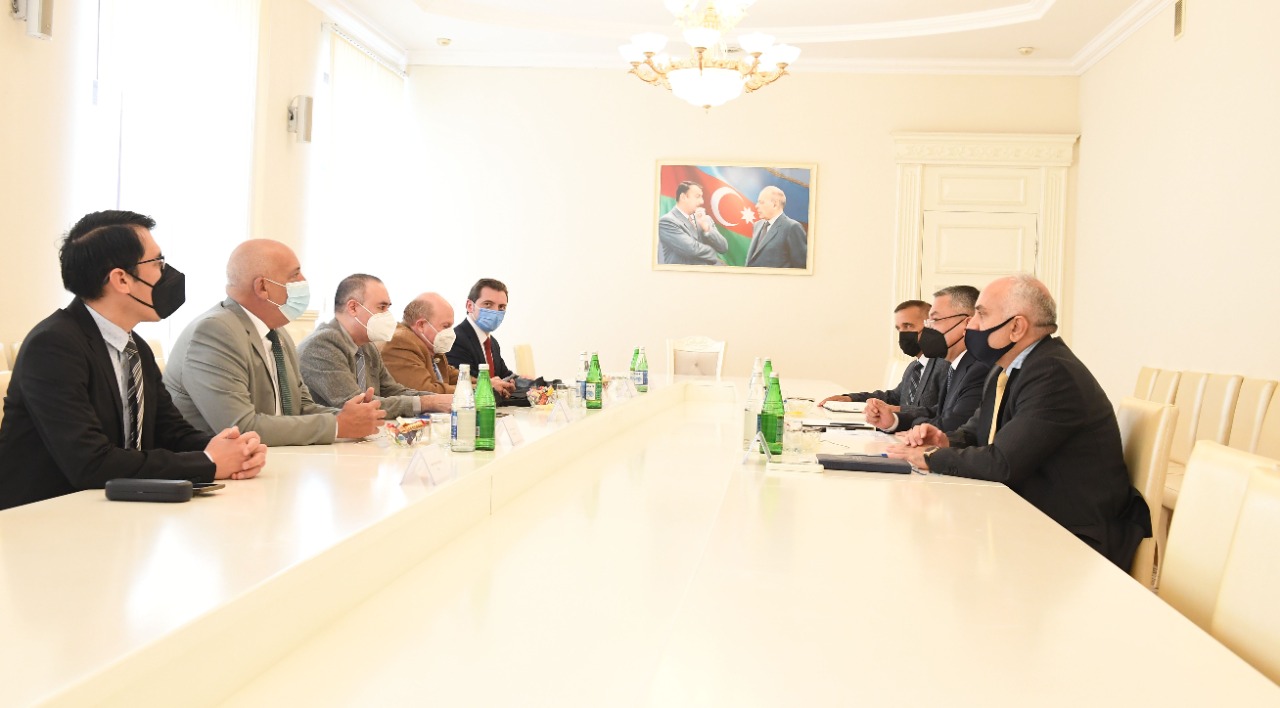 On August 25, Rovshan Rzayev, Chairman of the State Committee for Affairs of Refugees and Internally Displaced Persons of the Republic of Azerbaijan, met with a group of foreign journalists visiting our country - Gabriel Moyssen, editor of the Mexican daily newspaper "El Universal", Roberto Trobajo, host of Colombia`s "Impacto Mundo" TV channel, correspondent of the agencies "Las2Orillas", "El Expediente" and "Ola Politica", Ricardo Sanchez, vice president of the Peruvian Federation of Journalists, and Carlos Linares Waringa, director of the newspaper "La Razon" and the news portal "Prensa21".
The guests were informed in detail about the main directions of the state policy in the field of work with refugees and IDPs and the activities of the State Committee. It was noted that people displaced from their homeland as a result of Armenia`s policy of deportation, national discrimination and aggression faced great difficulties, suffered material losses and moral and psychological shocks. The Azerbaijani government has always worked purposefully to address the problems of refugees and IDPs. This issue is one of the important priorities of the President Ilham Aliyev`s social policy. The First Vice President Mrs. Mehriban Aliyeva pays particular attention and care to IDPs and is the initiator of a number of projects to improve their living conditions. 
Journalists from Latin American countries thanked for the cordial conversation and were interested in the restoration and reconstruction measures carried out in the liberated territories and the preparation of IDPs for return. Their questions were answered in detail.
After the meeting, the delegation got acquainted with the conditions in the residential complex at Masazir settlement of Absheron district, where IDPs are temporarily settled.