A meeting with Israeli journalists was held at the State Committee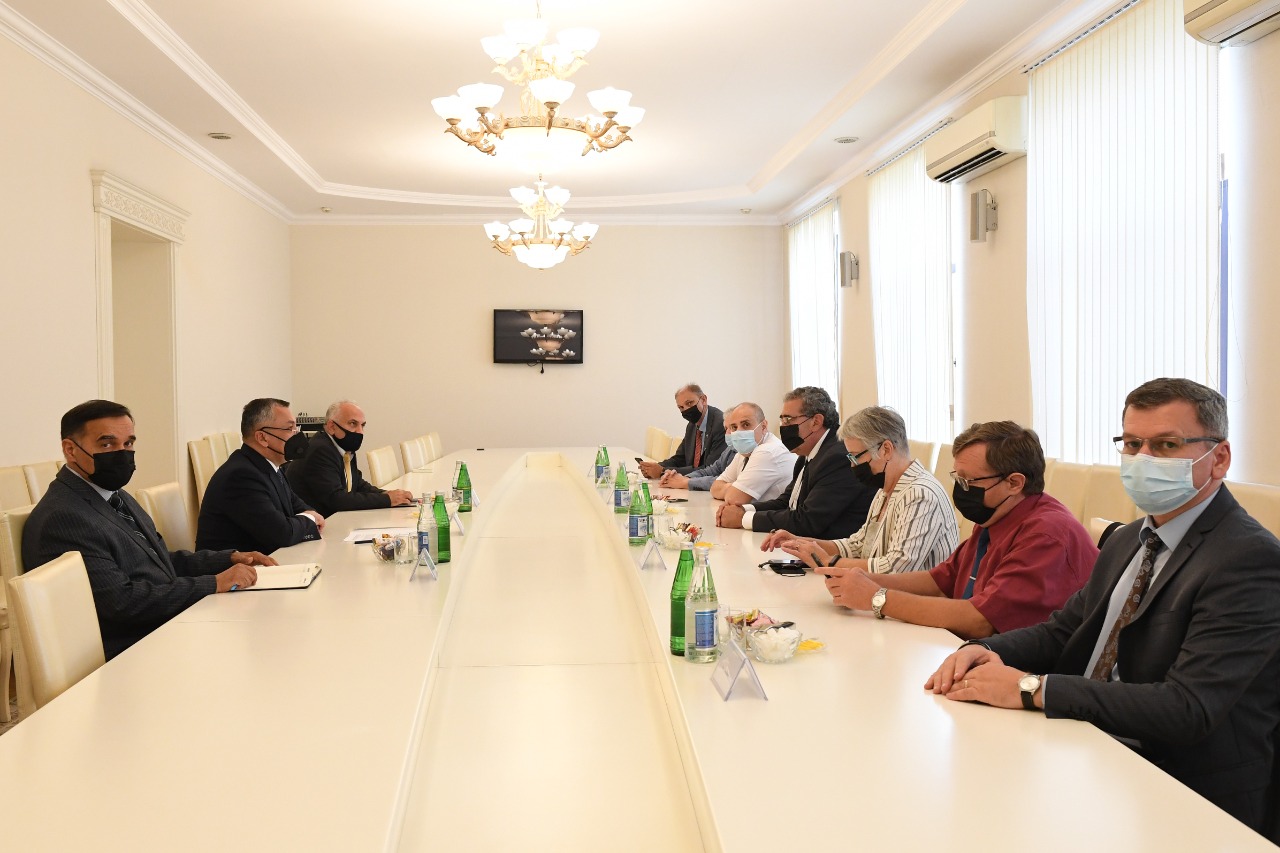 A meeting was held at the State Committee for Affairs of Refugees and Internally Displaced Persons with members of the delegation led by Lev Spivak, President of AzIz Israel-Azerbaijan International Association - Alexander Gur Arie, Marketing Director of Israeli "Ronkino Media Group", Yuri Bocharov, head of AzIz news site, political expert, Mark Gorin, member of "Luchsheye Radio" and editor-in-chief of the newspaper "Sputnik", and Lyudmila Karasova, editor-in-chief of the regional newspaper "Epoxa".
Welcoming the guests wholeheartedly, Chairman of the State Committee Rovshan Rzayev informed them in detail about the state policy in the field of work with refugees and IDPs in our country. 
The moral and political support provided to our country by the friendly Israel in the fight against Armenian fascism was remembered with gratitude. The guests were informed about the conditions of the liberated territories, security measures and restoration and reconstruction work carried out there.
The Israeli journalists thanked for the cordial meeting and said that they had come to get acquainted with the post-conflict situation in the country, and they will visit the liberated regions and convey the truth about Azerbaijan to the world.