The State Committee met PACE delegation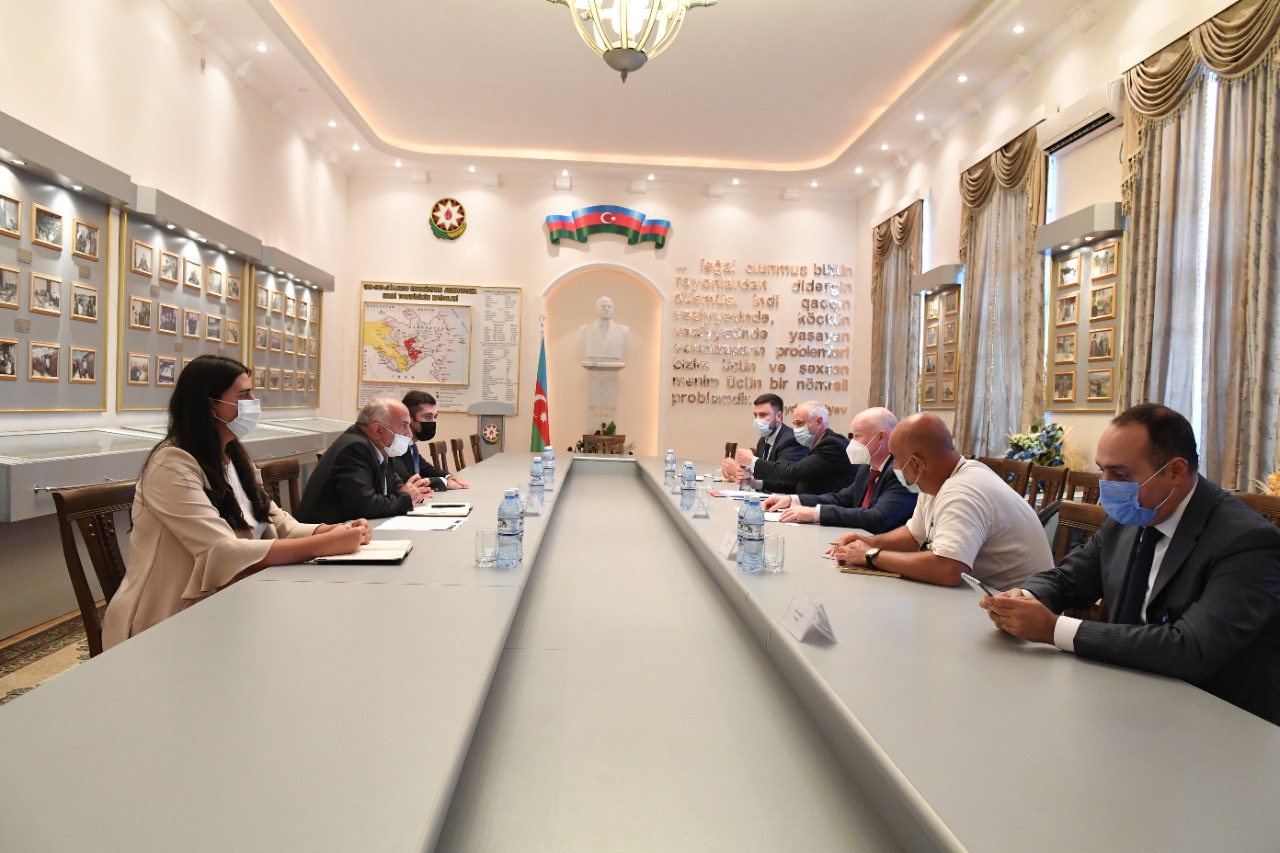 Fuad Huseynov, Deputy Chairman of the State Committee for Refugees and Internally Displaced Persons met Paul Gavan, member of Parliamentary Assembly of the Council of Europe's (PACE) Committee on Migration, Refugees and Population, rapporteur of the report on "The humanitarian consequences of the conflict between Armenia and Azerbaijan".
At the meeting guests were informed on the history and consequences of the conflict caused to the occupation of Azerbaijan's territories. It was noted that the state was taking important measues for voluntary, safe and dignified return of IDPs to their native lands. Settlements are being established under the project "Smart Village". The first such settlement is being established in Aghali village of Zangilan, 200 private houses are being constructed. Reconstruction of Aghdam that was completely destroyed has started.
Paul Gavan, rapporteur of the PACE on Humanitarian consequences said that the issue of IDPs was sensitive and the government of Azerbaijan should take significant liabilities about measures taken for them. He wished good luck for Azerbaijani government in actions taken in liberated territories.
***
Fuad Huseynov, Deputy Chairman of the State Committee met the international expert Geoffrey Senogles.  The expert collects information on the damage caused by the occupation of Azerbaijani territories by Armenia for about 30 years. An appeal will be addressed to the international court on the basis of collected materials.
At the meeting Geoffrey Senogles's questions were answered.