A meeting was held in the State Committee with guests from Turkey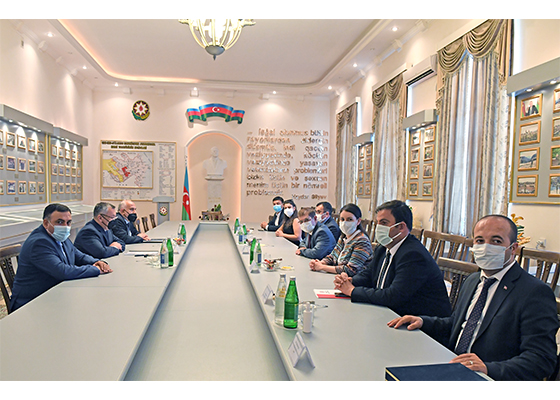 Rovshan Rzayev, Chairman of the State Committee for Refugees and Internally Displaced Persons met delegation of Turkish National Association of Doctors who visited our country.
At the meeting it was noted that hundreds of compatriots' longing for their homeland ended as a result of liberation of our lands from Armenian occupation by our brave Army under the leadership of President and Victorious Supreme Commander-in-Chief Ilham Aliyev, preparations were made for the great return and gratitude was expressed to our brother Turkey for moral and political support to our country and people during the 44-day Patriotic War.
Chairman of Turkish National Association of Doctors Semih Ushaklioghlu thanked for such a sincere conversation. He noted that the main purpose of his visit to Azerbaijan includes visiting martyrs' families and examining veterans. The visit will last until July 24.
During the conversation there was exchange of views on other issues of mutual interest and questions of guests were answered.