The State Committee joined to "Employment Marathon"
Mətbuat xidmətinin məlumatı
09 JULY, 2021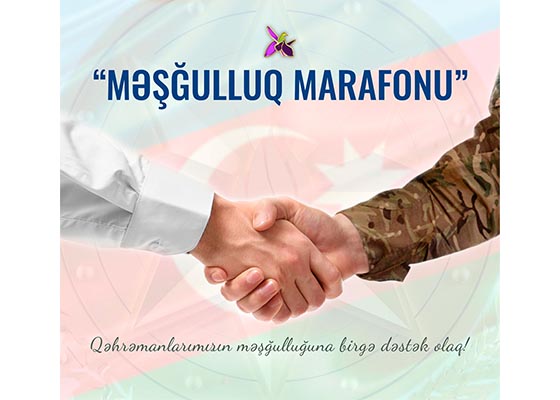 The State Committee for Refugees and Internally Displaced Persons joined to "Employment Marathon" launched for the purpose of employment of family members and veterans of the Patriotic War by the Ministry of Labour and Social Protection of Population.
Within the framework of the marathon held under the motto "Let's support employment of our heroes together!" the State Committee will enter information on existing or newly created vacancies into the relevant electronic platform. Those vacancies will be used for employment of family members of our martyrs and our veterans.
Note that currently 1395 IDPs, 43 family members of martys, 20 war invalids and 114 war veterans are permanently employed in the State Committee and its subordinate authorities.