Memory of martyrs was immortalized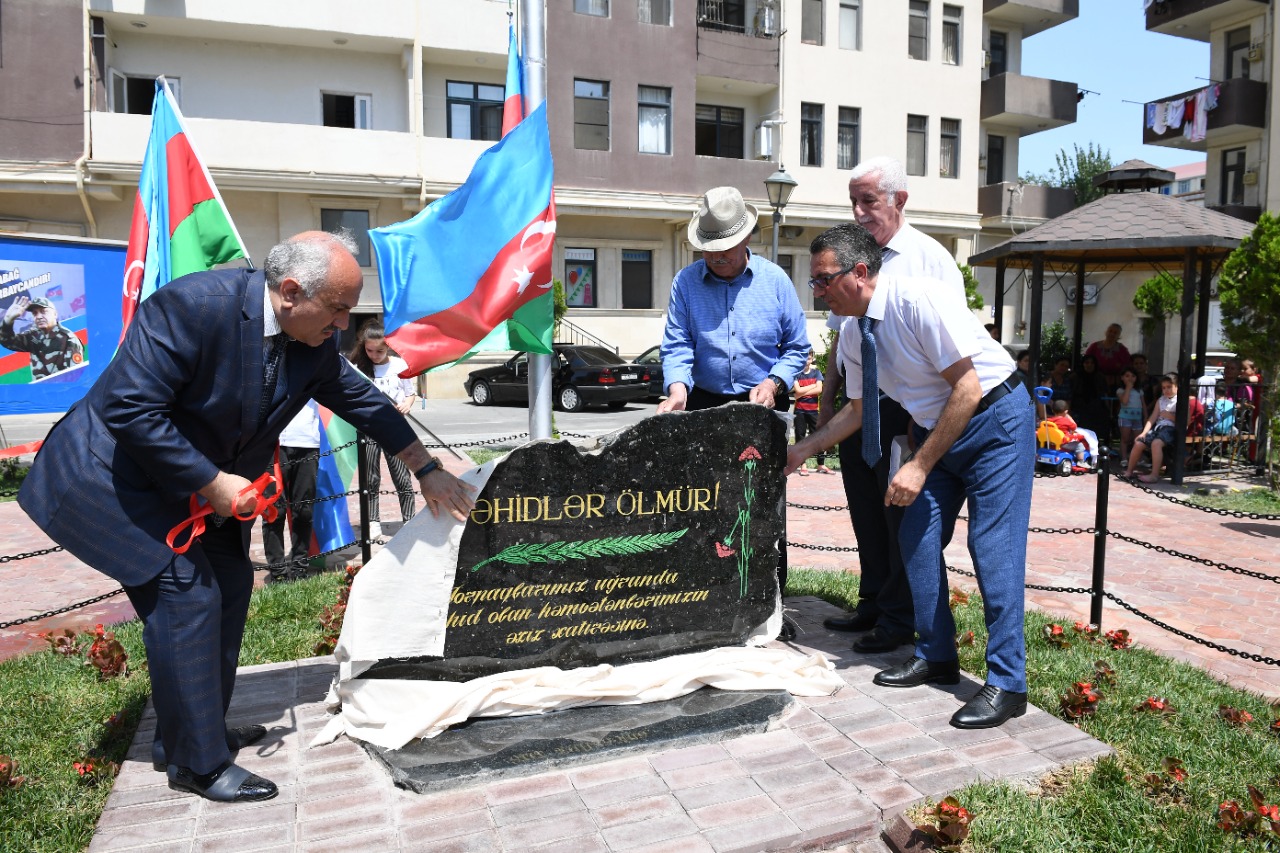 A monument was erected to immortalize the memory of Karabakh War martyrs in the territory of IDPs' residential complex in the Microdistrict No.12 in Sumgayit. The monument was developed at the initiative of the IDP community acting in Sumgayit and with the organization of "Qartal" Construction Company. On June 30 the opening ceremony of the monument was held.
It was noted that heroism of our compatriots who sacrified their lives in the battles for liberating our lands from occupation is an example for younger generations. Each monument that immortalizes their memory is a sacred shrine.
It was stated that necessary actions were taken for revival of territories liberated from occupation at the cost of our martyrs' blood and return of IDPs to the native lands.