Training was organized for internally displaced persons and journalists on the danger of mines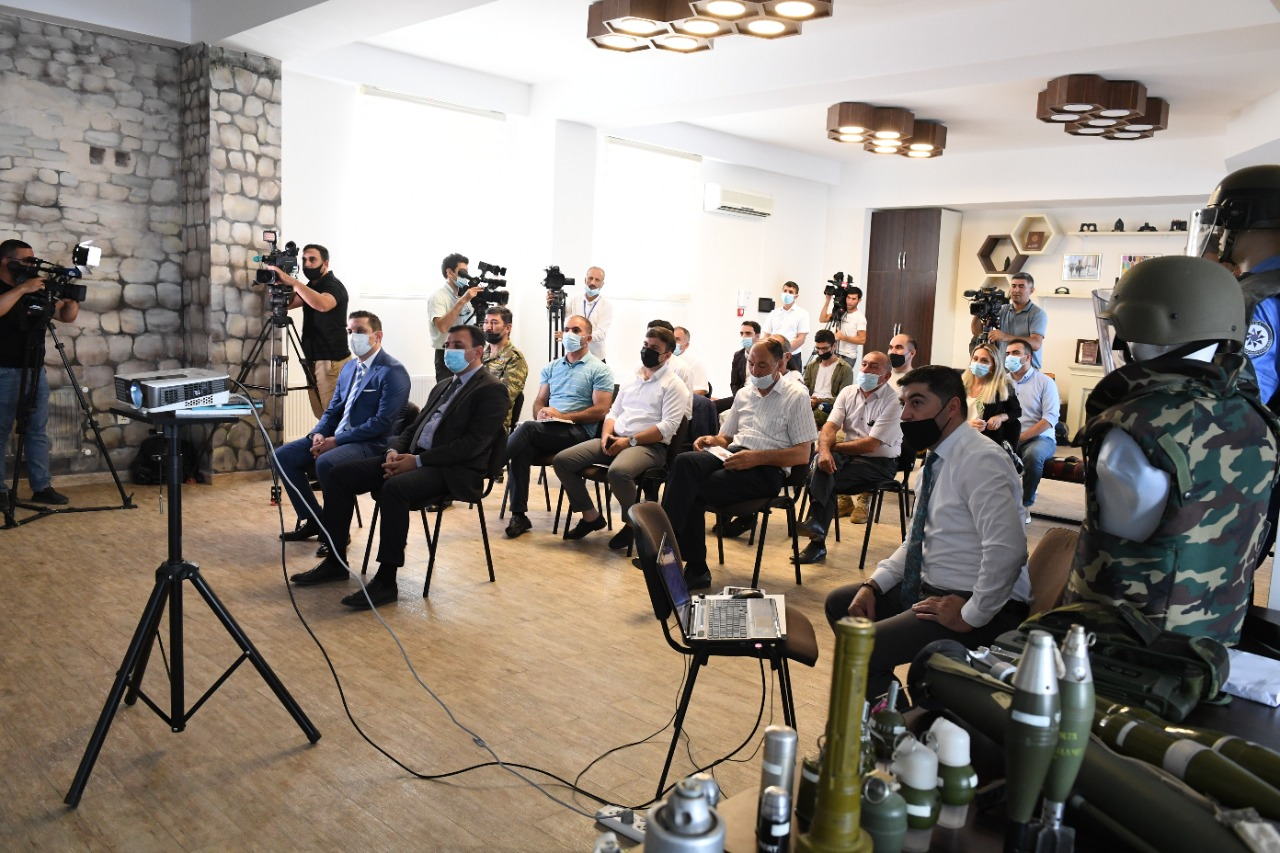 On June 25 training was organized for IDP guides and journalists at the initiative of the State Committee for Refugees and Internally Displaced Persons and with the help of Mine Action Agency.
Media representatives visiting those territories from time to time regarding their job activities and people who were from liberated regions and conduct guidance during visits were involved to the awareness-raising event held for journalists.
Training participants were informed on mining and unexploded ordnance safety rules and ways of protecting against hazards. They were provided the information brochure.
Relevant certificates were provided to training participants.
Then information brochures were distributed to IDPs temporarily settled in "Gobu Park" residential complex and territory of the area were supplied with visual promotion tools.