Proposals of Zangilan region Aghali village residents about the Return have been studied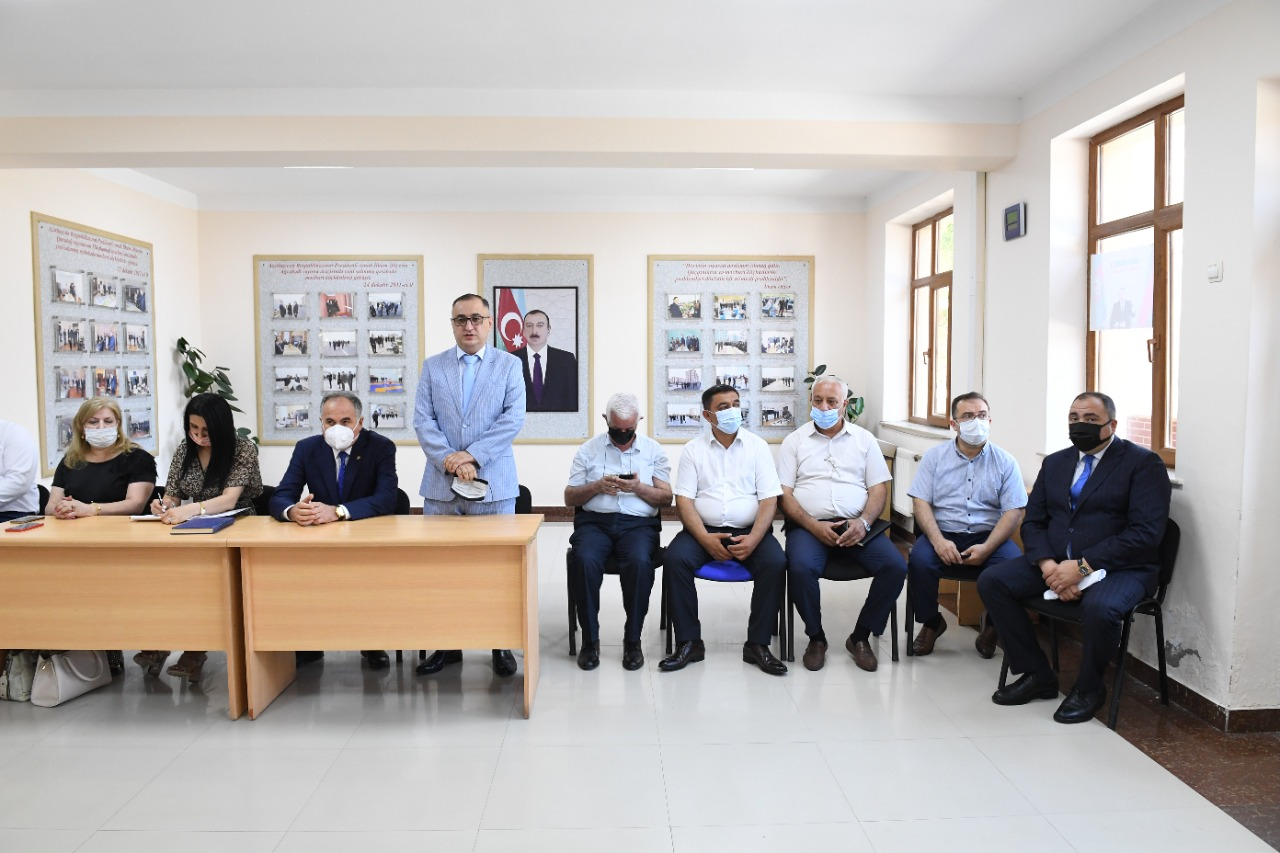 On June 16, members of Public Council under the State Committee for Refugees and Internally Displaced Persons met residents of Birinji, Ikinji and Uchunju Aghali villages of Zangilan in the residential complex settled by internally displaced persons in Masazir village of Absheron.
The meeting was held in order to continue dialogue with internally displaced persons on the eve of preparation for the Great Return, to conduct exchange of views, informing and awareness-raising on resettlement strategy. Meeting participants were informed in detail on features of "smart village" project implementing in Uchunju Aghali village of Zangilan in liberated territories for the first time at the initiative of President Ilham Aliyev. It was noted that resettlement to residential settlements to be reestablished by applying cutting-edge technology will be implemented on a voluntary basis, with dignity and in a safe condition.
Residents of Aghali village noted that they felt happy for implementing the "Smart Village" project in their ancestral lands for the first time and expressed their gratitude to President. Village residents noted that they kept updated with information on the progress of works under the project and said to members of Public Council that they wanted to see the current situation of their native liberated lands.