The delegation from the United Kingdom and Australia was received at the State Committee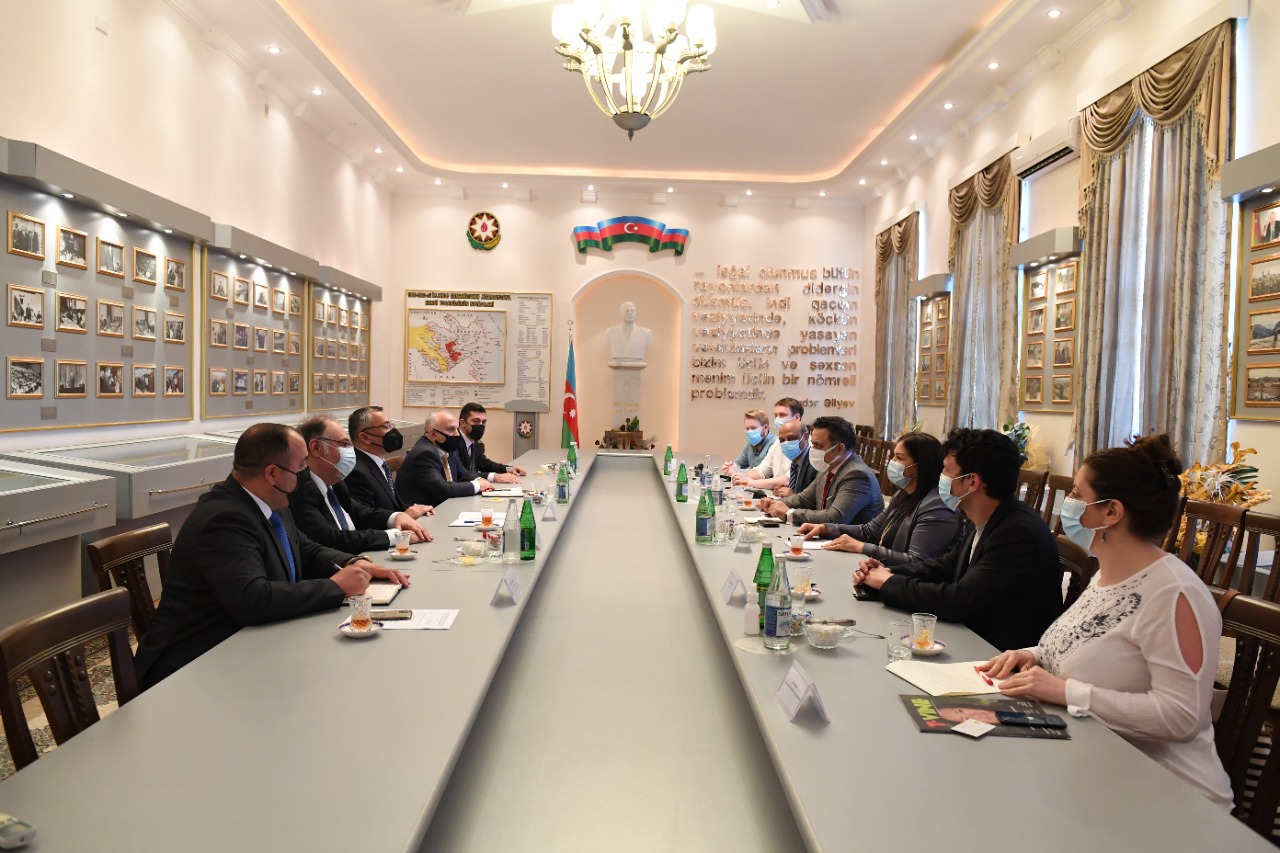 On June 11, Chairman of the State Committee for Affairs of Refugees and Internally Displaced Persons Rovshan Rzayev received a delegation from the United Kingdom and Australia - Ross George Evans, Albanian Martin James Newman and Percy Mark Edward.
During the meeting, the chairman of the committee gave detailed information about Armenia's policy of aggression, occupation, ethnic cleansing and genocide against Azerbaijan.
The chairman of the committee informed about the preparations for the return of IDPs to the territories liberated from the occupation of Armenia during the 44-day Patriotic War. It was noted that the absolute majority of IDPs want to return to their native lands soon. The Azerbaijani state is taking all necessary measures to ensure the return on a voluntary basis, in safe conditions and with dignity, in accordance with international norms. The main priority in this field is clearance of the areas of mines and explosive remnants.
The chairman of the committee stressed the support of the United Kingdom to the demining activities in the liberated areas of Azerbaijan and thanked for it.
The guests were also informed about the state policy in the field of work with refugees and IDPs. It was noted that the instructions given by President Ilham Aliyev to solve their social problems and improve housing conditions have been fulfilled. First Vice President Mehriban Aliyeva has always been sensitive to their appeals.
It was noted that international organizations were involved in the works carried out on the return of IDPs and cooperation was carried out with them.
The guests said that during their visit to Azerbaijan yesterday, they visited the liberated city of Aghdam. They witnessed the current situation there - the remains of destroyed houses, villages and schools themselves.