A meeting has been held with the UN Resident Coordinator at the State Committee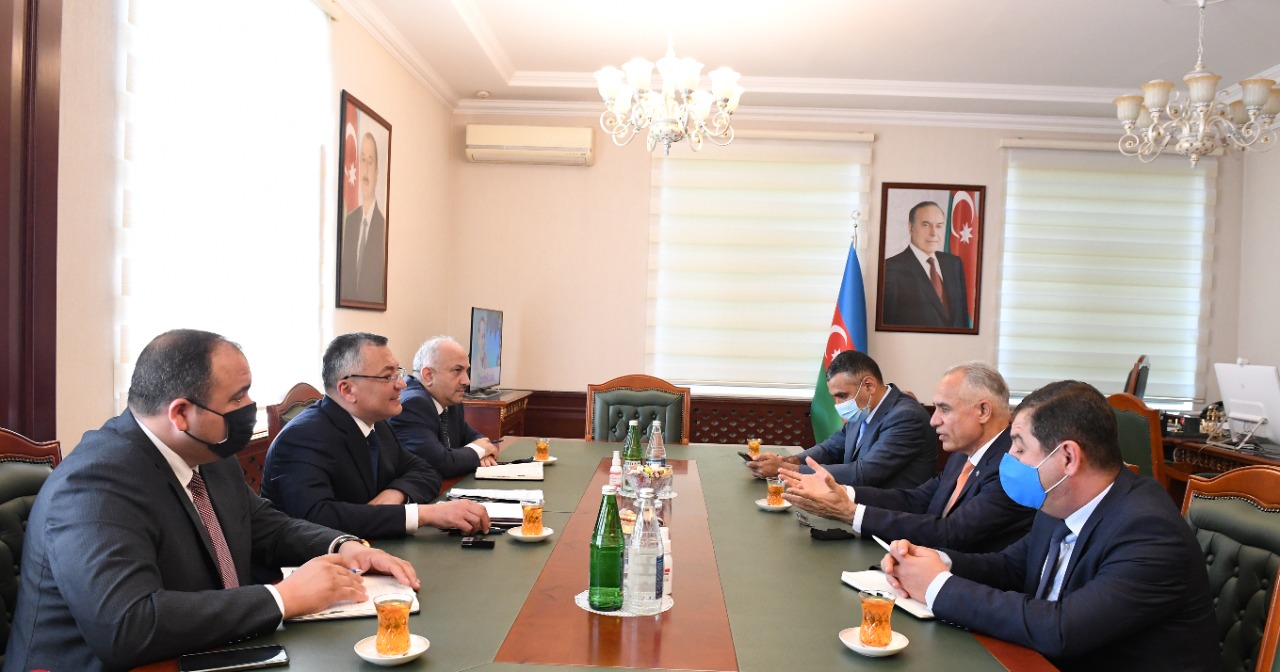 On June 9, Chairman of the State Committee for Affairs of Refugees and Internally Displaced Persons Rovshan Rzayev met with UN Resident Coordinator in Azerbaijan Gulam Ishaqzai.
It was noted at the meeting that in the autumn of last year, Azerbaijan liberated its territories from occupation during the 44-day Patriotic War against the aggressor Armenia, as a result of which conditions were created for the return of IDPs to their places of permanent residence. Works are being carried out to clear the liberated territories of mines and explosive remnants in order to ensure their voluntary and safe return to their homeland with dignity.
Cooperation with international organizations and joint activities with UN agencies are of great importance in the return process. The joint Statement of the leaders of Azerbaijan, Armenia and Russia dated November 9/10, 2020 noted the importance of cooperation with the UNHCR during the return of the population.
Attention was once again drawn to the state policy pursued by President Ilham Aliyev on IDPs.
At the meeting held on the occasion of the end of his diplomatic activities, the chairman wished Gulam Ishaqzai success in his future endeavors. They thanked the UN agencies for their projects implemented on IDPs, one of the most vulnerable groups of the population.